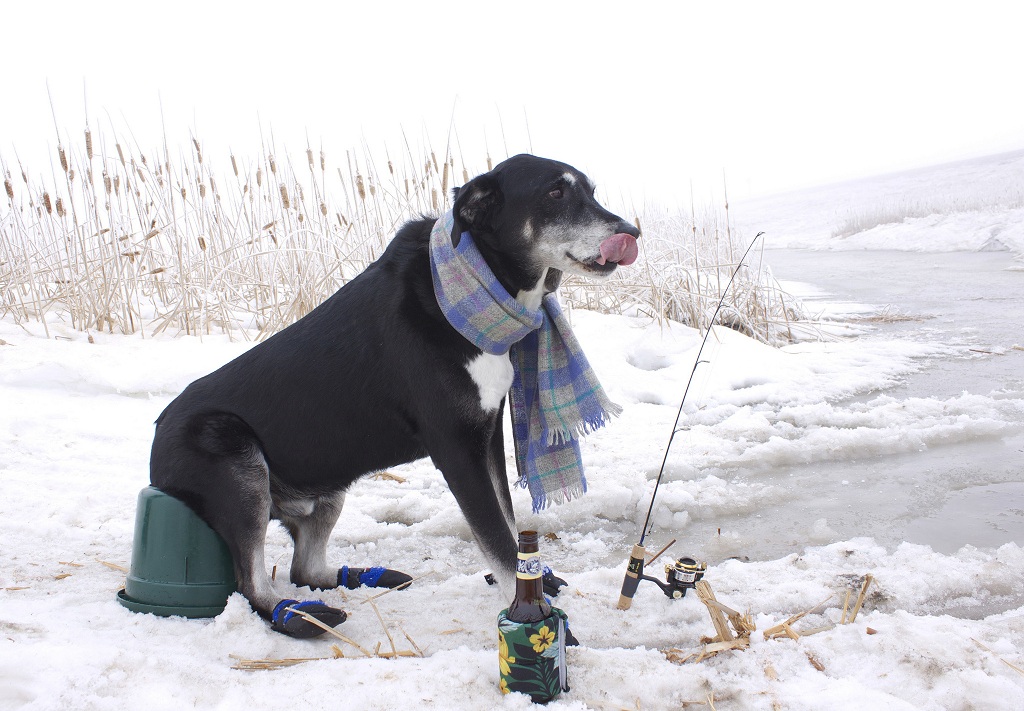 Last week the single currency gained ground against the greenback, the British pound, the yen, and the kiwi. Today euro bulls touched Friday's highs, but recently bears have gathered momentum. The candlestick charts prompted me to join bears and sell EUR/USD and EUR/JPY. In this review, I will show you the reversal candlestick patterns and the key levels for the euro to recover.
EUR/USD.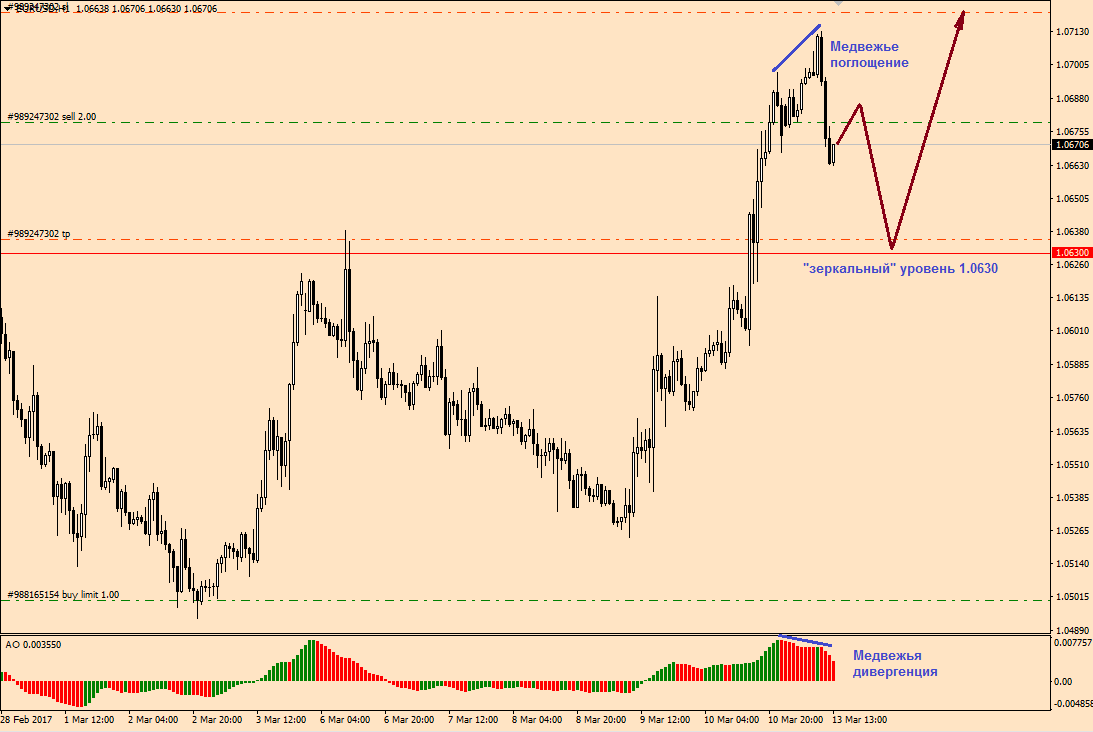 As seen on the Н1 and Н4 charts, the bearish engulfing candlestick patterns have been formed. At the same time, the H1 chart is showing the bearish divergence that will become invalid after the price crosses the zero level of the AO indicator.
I expect EUR/USD to decline to the level of 1.0630; then it is likely to rebound from this level and renew today's high.
Settings of a sell deal:
stop loss - 1.0720;

take profit – 1.0635.
Settings of a buy deal:
buy – after the price rebounds from 1.0630;

stop loss - 1.0580;

take profit – 1.0790.
EUR/JPY.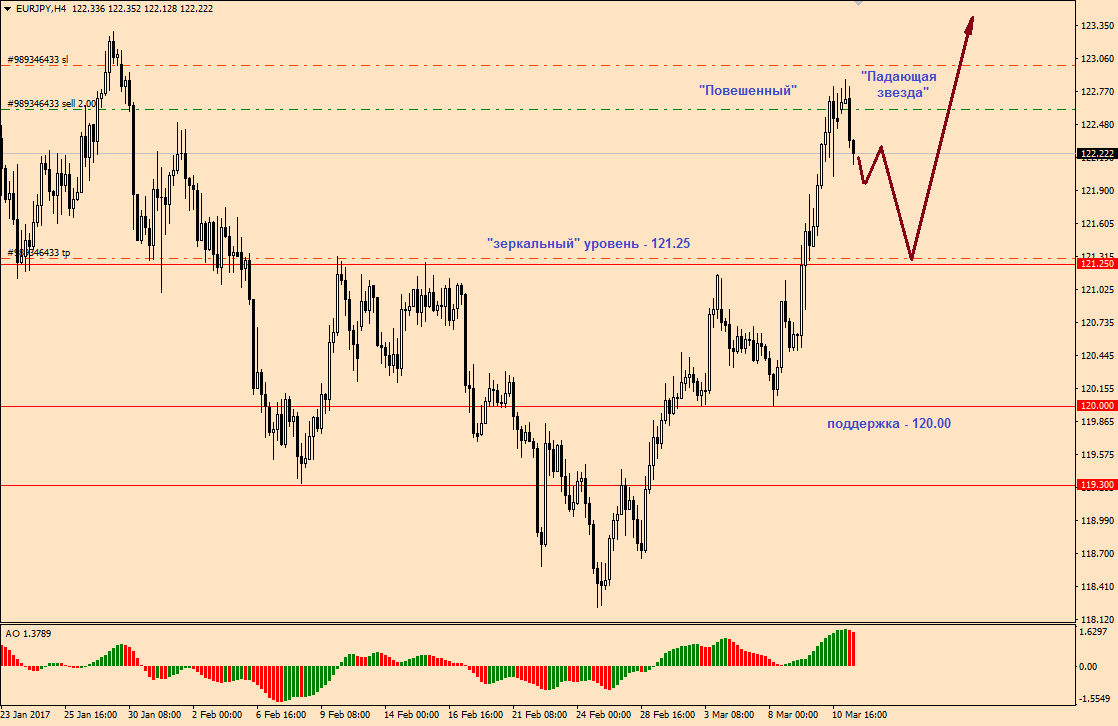 The Hanging man candlestick reversal patternappeared on the H1 chart on Friday. Besides, this night I've noticed the Shooting Star pattern.
I opened a sell trade with the following settings:
stop loss – 123.00;

take profit – 121.30.
Looking forward, I expect EUR/JPY to rebound from the mirror level of 121.25, just as with the EUR/USD pair. Further advance towards the daily resistance at 126.10 is possible.
Settings of a buy deal:
buy – after the price rebounds from 121.25;

stop loss - 119.80 (a few pips below the support level of 120.00);

take profit – 126.00.
Stay positive and increase your profits! 

Did you like the post? Share it with your friends!