Dear colleagues, I hasten to tell you my forecast for the further movements of USD/CHF and EUR/JPY pairs:
USD/CHF – the Bearish Wolfe wave was formed on the four-hour time frame. It will cause a short-term weakening of the US dollar against the Swiss franc;

EUR/JPY – consolidation shaped the Wedge. Currently, the price is near the support level at 118.70; any breach will lead to a mid-term rise of the euro against the yen.
USD/CHF. Bearish Wolfe wave: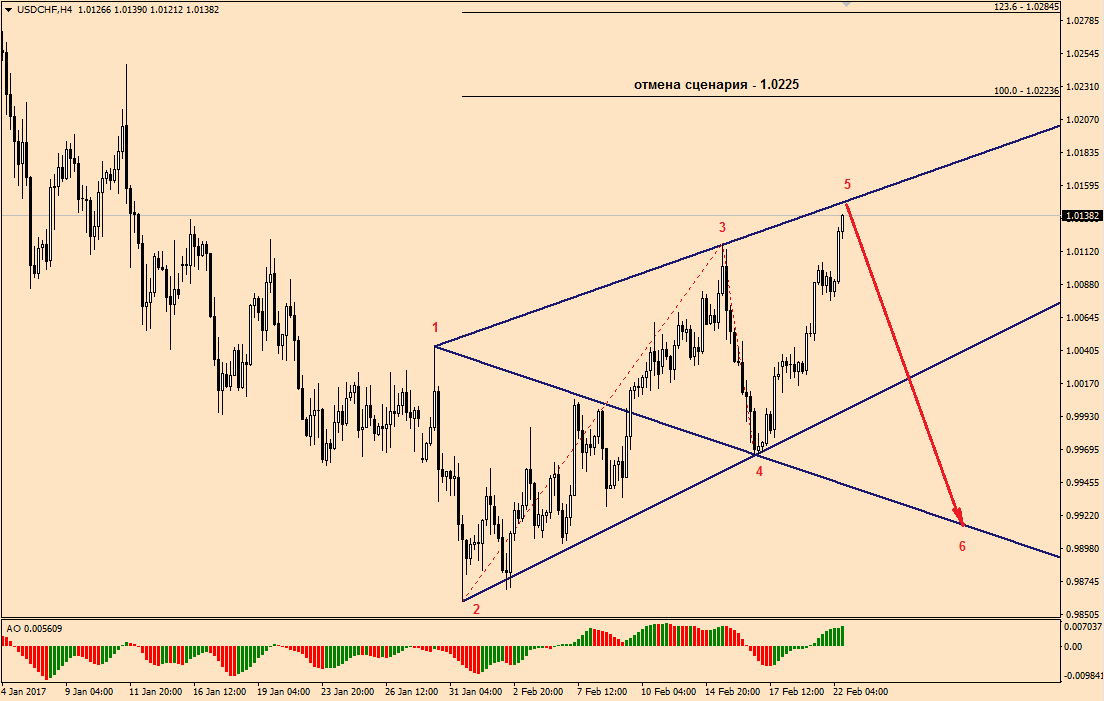 As the price is near the key slant line 1-3-5, I recommend to sell the pair in case of the breach from this line in order to test the target line 1-4-6.
The scenario cancellation level is at 1.0225; the resistance is a bit higher this level, thus stop loss should better be a few points above it.
The trade settings:
sell - this order is to be placed after the price pulls back from the slant line 1-3-5;

stop loss – 1.0260, it will decrease after fixing the price below the line 1-3-5;

take profit - manually at the point 6 (approximate price – 0.9935). 
EUR/JPY. The Wedge pattern: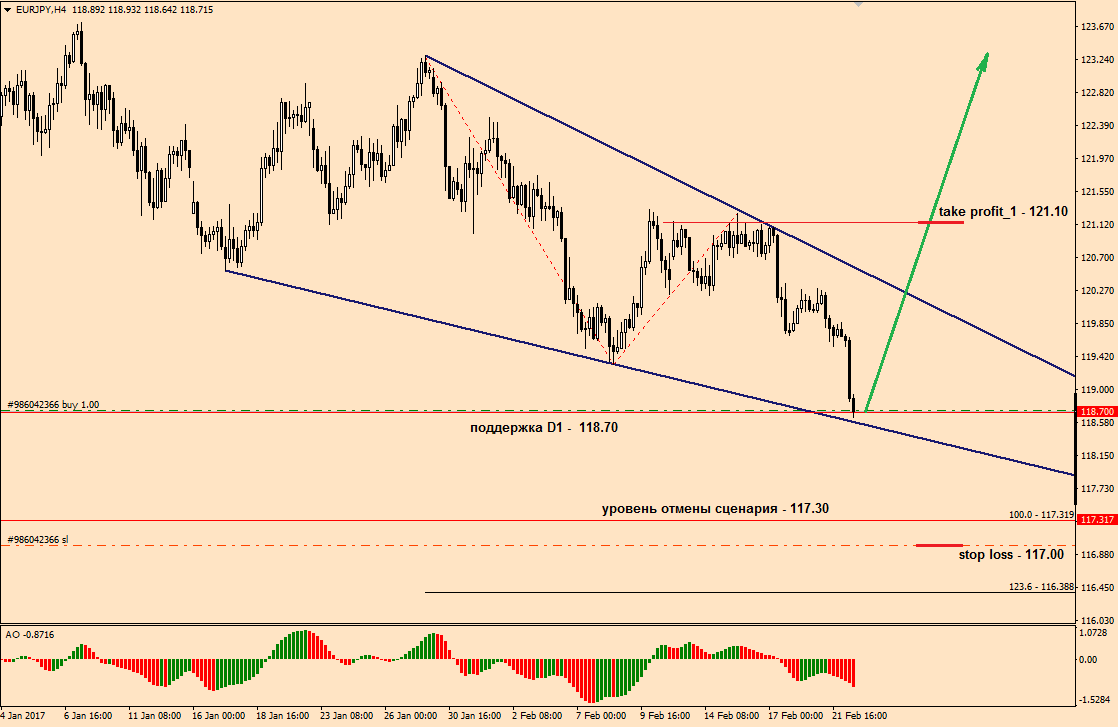 I expect to see the breach near the support D1 118.70 which also coincides with the lower slant line of the Wedge. The scenario cancellation level is at 117.30; the first target level for fixing profits is at the resistance of 121.10.
To determine next target levels, we should switch to the day time frame.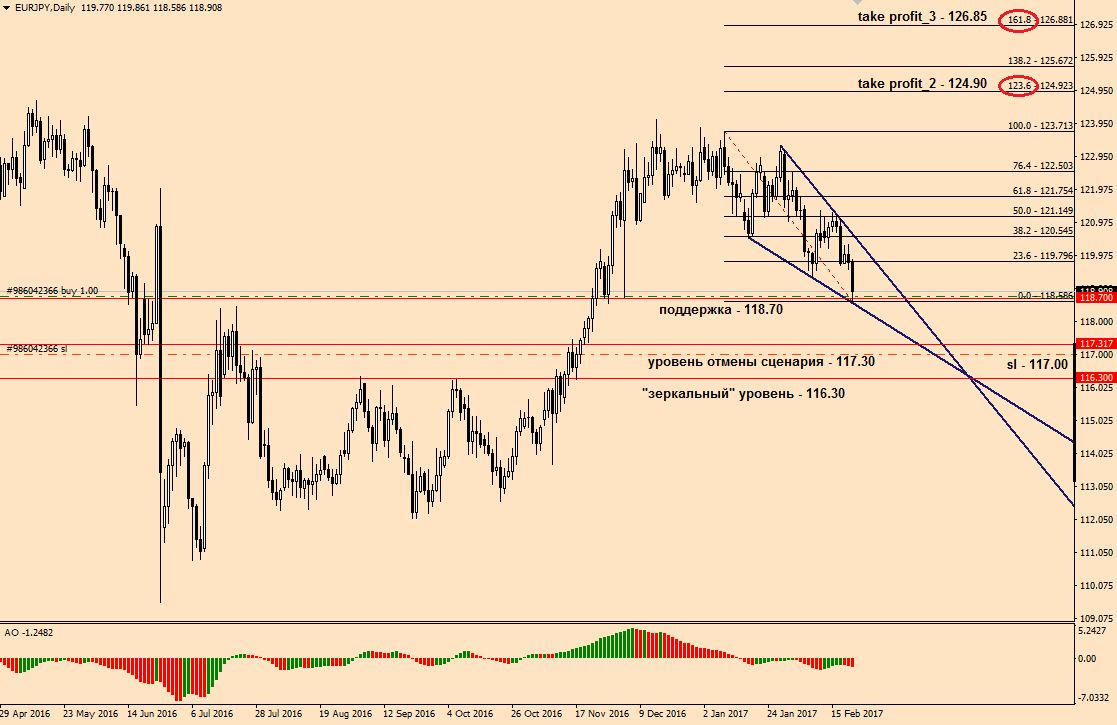 These profit levels are at 123.6% and 161.8% Fibo.
The trade settings:
buy – at the current price;

stop loss - 117.00;

take profit_1 - 121.10;

take profit_2 - 124.90;

take profit_3 - 126.85.
The growth of 800 pips is very good

  but keep in mind a strong stop of 190 pips. So, when opening the deal, calculate the appropriate amount thoroughly and do not exceed the risks.
Have even more profitable trades!