On AUD/USD at Н4 the Wulfe bearish wave is formed. The price has come out of the sweet zone which is the signal for long positions opening.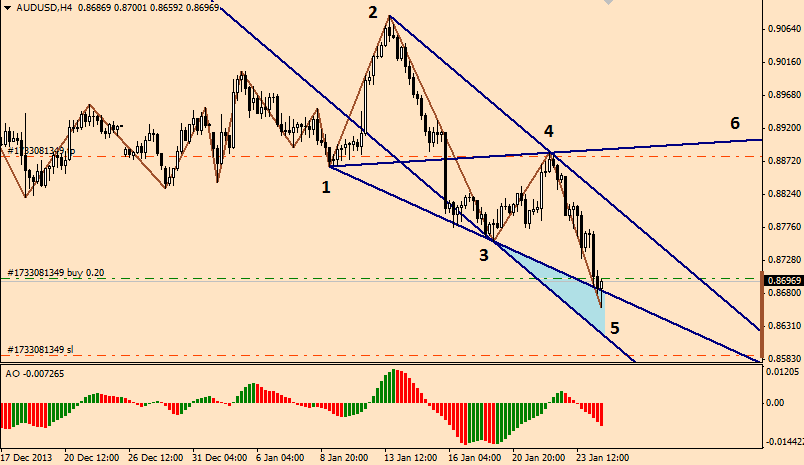 You can place stop loss both under 0.8950 and sweet zone 0.8590. On this chart you can see stop loss under sweet zone.
Because the 6th point is only 20 pips higher than 4thtake profit is placed on 4th point's level.
Disadvantages of this pattern:
- asymmetrical triangle 1-3-4;
- enter is against the trend.
Have a profitable trading! :)