Crude oil prices (#CL) decline for the second consecutive day and the bearish sentiment starts to dominate the market. In particular, I expect oil prices to continue to fall within the Wedge pattern (Н4), which is the right shoulder of the Head and shoulders pattern (D1). If oil price is in line with forecast, crude will weaken by 8-10 percent during the next couple of weeks. Therefore, I offer you to seize the moment and try to make "a couple of bucks".
So, what do we have today?
H4. Oil price broke through the lower inclined Wedge line and now bears are testing the support level of 52.20. A break through the support level will lead to a further drop in prices.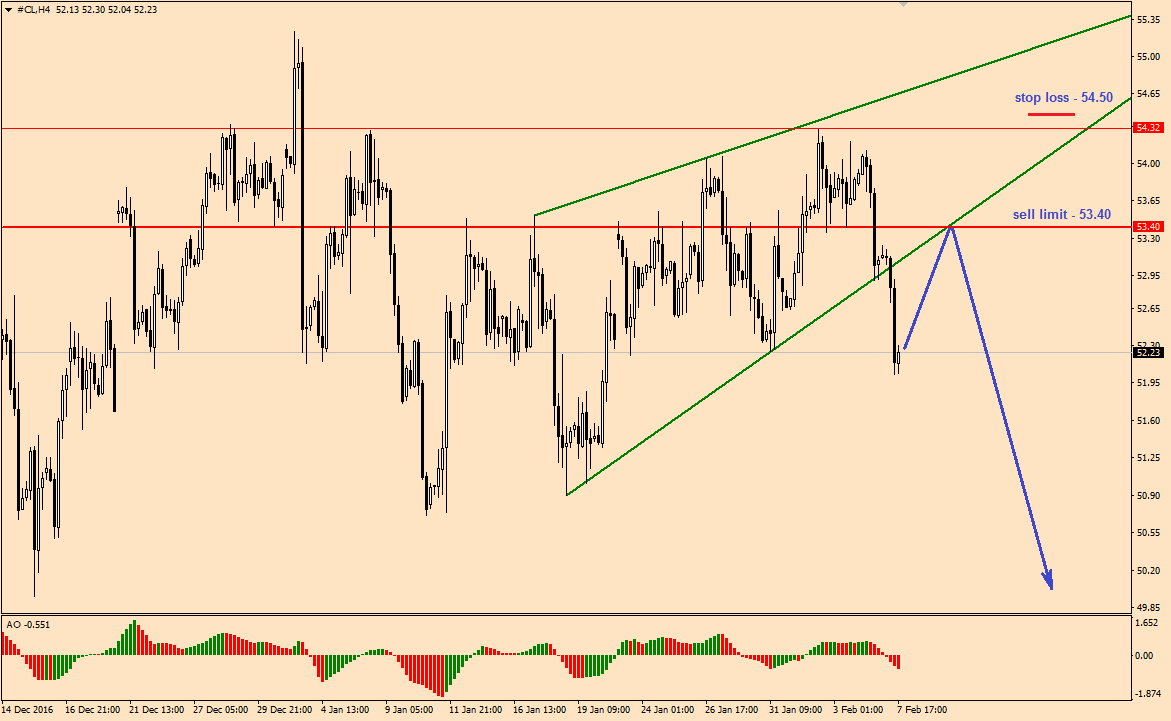 The best thing is to open a sale while oil price is testing the lower inclined upwards Wedge line. But if price breaks through the support level of 52.20, you have to look for other entry points. You can enter the market when the price hits the mirror level of 52.20.
The figure includes targets for profit calculated according to the rules of the pattern "Wedge".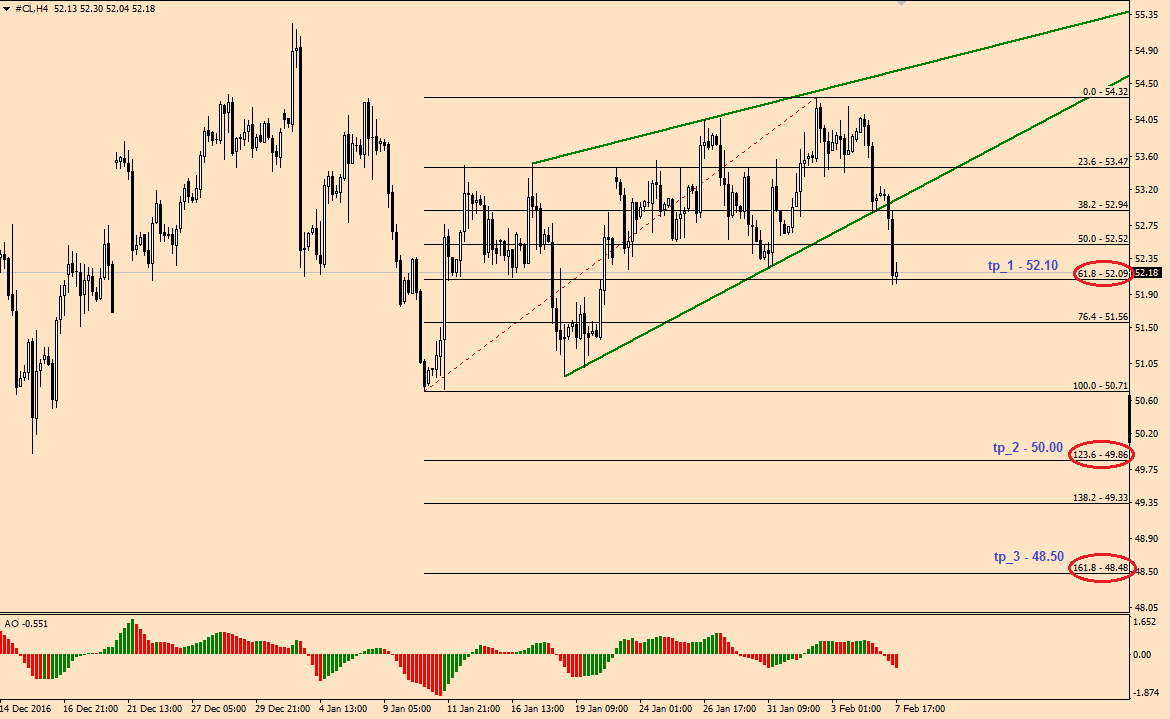 D1. Also it is necessary to take into account the target level calculated on the basis of the Head and shoulders pattern. It is approximately at 47.00. The exact level can be specified only after breaching of the neck line.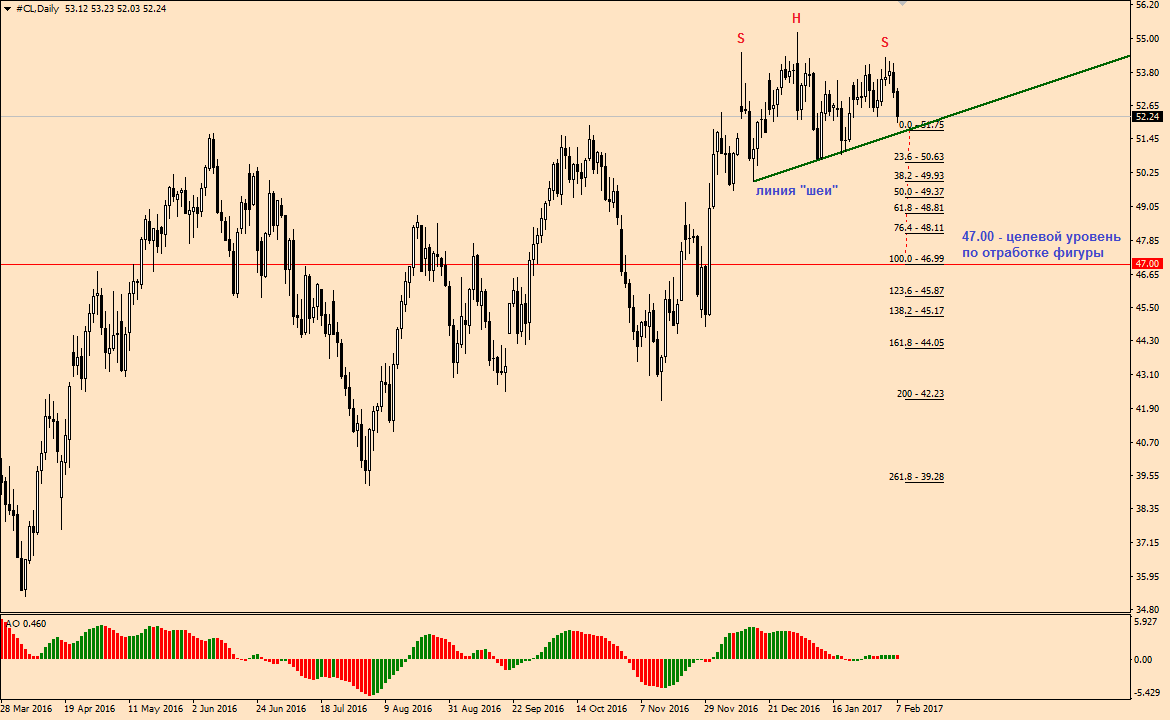 Thus, I recommend to open short orders on light crude oil when it matches the following parameters:
sell limit — 53.40

stop loss — 54.50

tp_1 — 52.10

tp_2 — 50.00

tp_3 — 48.50

tp_4 — 47.00.
May the profit be with you!