On EUR/JPY we have a bearish Wulfe wave on ТF Н1. Currently the price has come out of the sweet zone and goes to 2-4 line. I recommend to enter in short positions from current ones and it's better to transfer short positions to break-even while tested 2-4.
Stop loss levels:
sl_1 - 141.05;
sl_2 - 141.50
Partial price fixation on levels:
tp_1 - 139.80;
tp_2 -139.25.
Full fixation when price is on 6th point.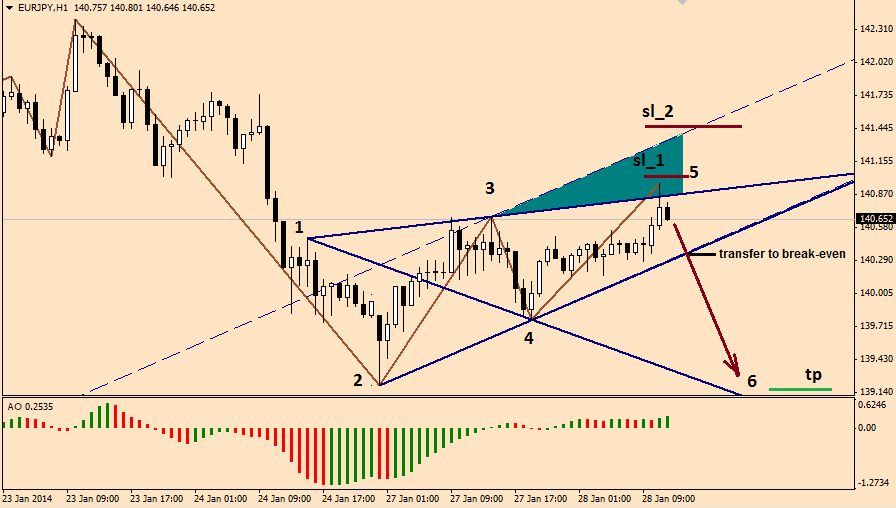 Disadvantages of this pattern:
- enter against the trend of the oldest time frames;
- unsymmetrical triangle;
- point 1 lies not on the peak of zigzag.
Have a profitable trading! :)