It is likely that continuous uptrend of the EUR/NZD pair is at the final stage and I expect to see the pair start falling today.I forecast further price movements with the help of technical analysis tools. In this case, chart and candlestick patterns were used. The four-hour time frame showed:
the Double Top pattern

the Shooting Star candlestick pattern which is located at the second top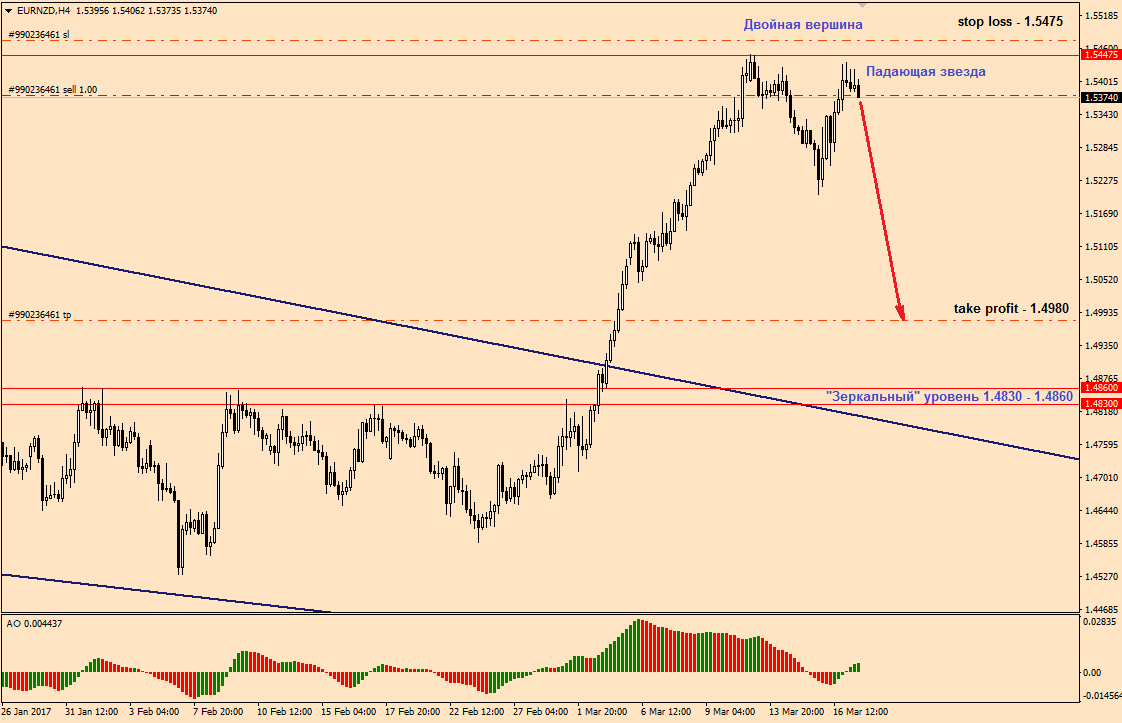 As this analysis is based on the Double Top pattern, the following parameters will be taken into account when determining the trade settings:
sell: according to the current market situation

stop loss: 1,5475, a few pips higher than the extremum of the first top

take profit: 1,4980; 200% Fibo which overlaps the Double Top figure
After the correctional downward movement stops, I expect a renewed upward movement from either the target level of 1.4980 or the mirror level of 1.4830 – 1.4860.
The levels tp_2 and tp_3, which were determined according to the rules of the Wedge
pattern, will be our targets.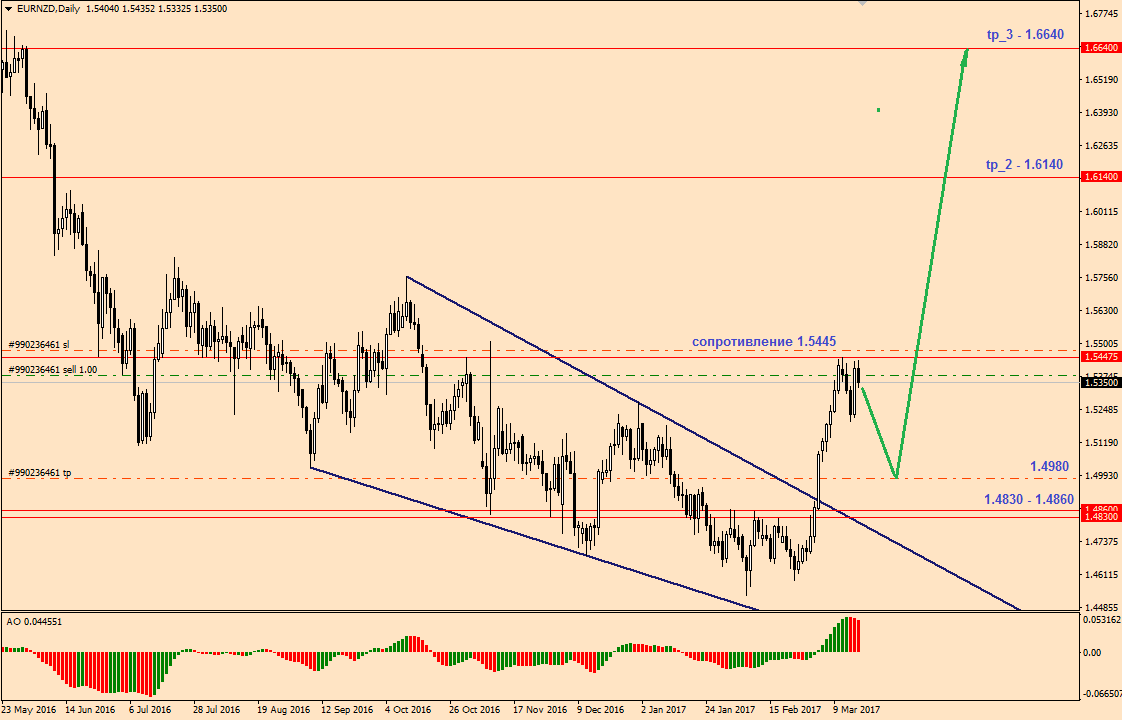 You can find more information about the patterns mentioned in this article here:
Patterns based on wave analysis

How to determine tp&sl levels for basic patterns of technical analysis

Reversal candlestick patterns

The Three indian pattern
If you have any questions, please ask them in the comments below. I will answer them gladly.
I wish you profitable trading!