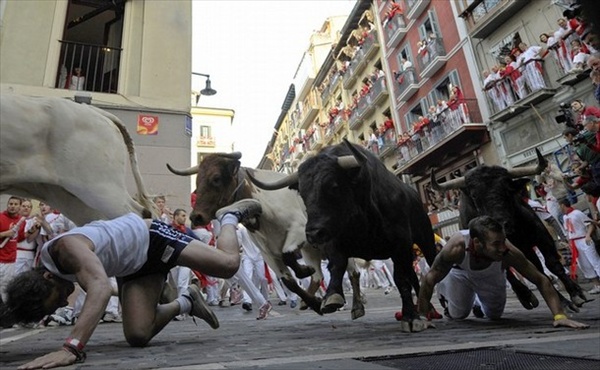 Euro bulls pulled off a strategic victory during yesterday's New York session. Unfortunately, my shorts were stopped out at 1.3580. Considering the volume around the 1.3535-1.3550 sell zone, we can definitely forget about selling for now.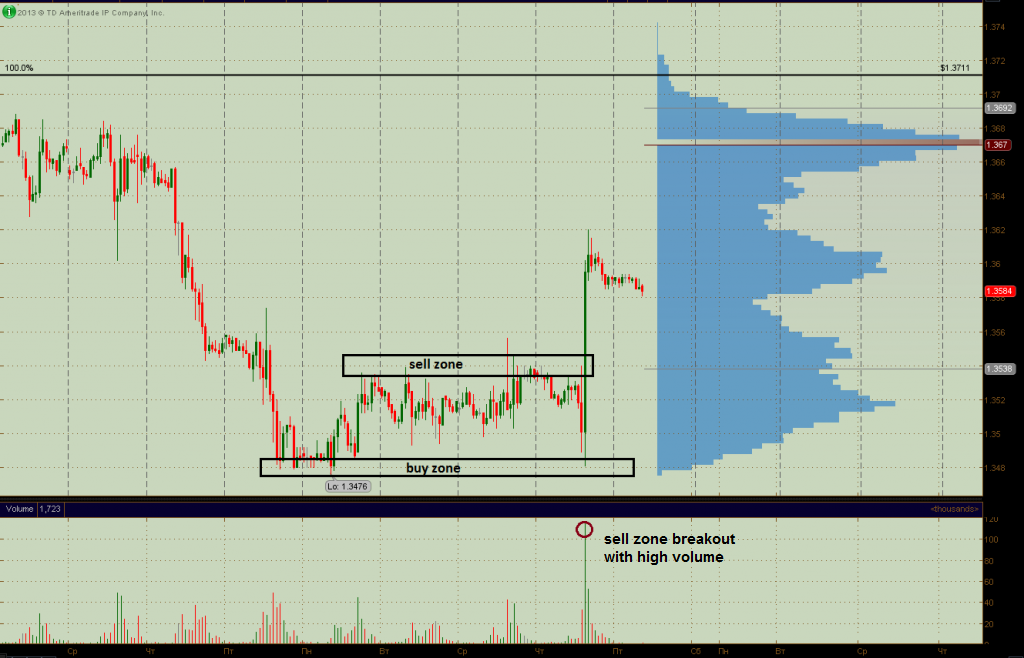 You can clearly see on the chart loads of positions accumulating from 1.3480. Yesterday the price skyrocketed from that level. During Draghi's speech, I viewed the rally as a race for stops promising a potential downtrend resumption. However, the volume around the sell level suggests a high probability of a near-term end of the downtrend. What we should do now is to wave goodbye to the slice of profit taken away by the market and go with the flow once again. 
I'm considering buy entries from the former sell zone of 1.3535-1.3550. These levels are also a 50% and 61.8% retracement of yesterday's jump.
Place take profit at 1.3668, 1.3700, 1.3750 levels accordingly.
Set stop loss below the buy zone at 1.3460.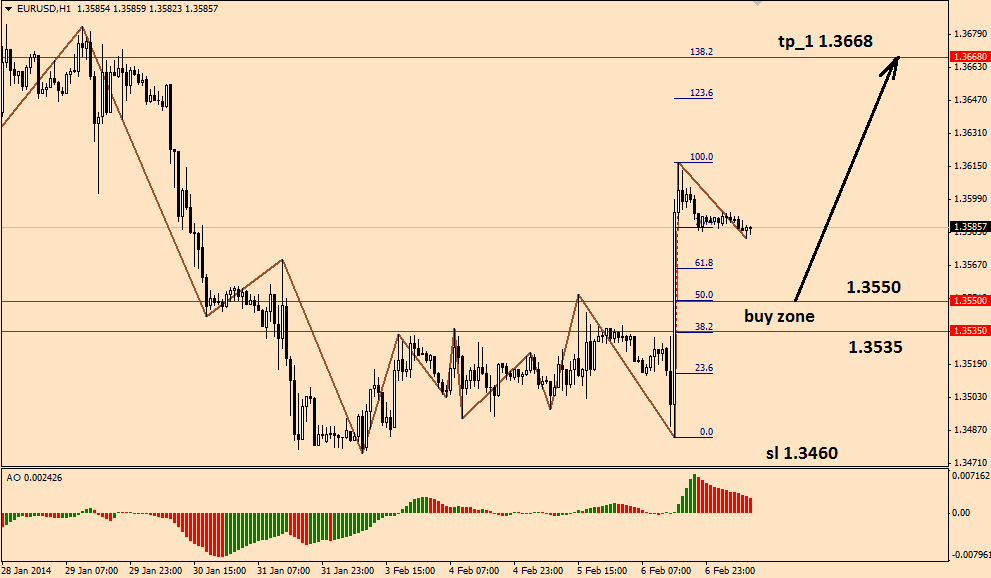 Good luck, and may the profit be with you.