With reference to the previous forecast on March 11, the price reached the take-profit level at 1.3960. At the time of writing, an entry point for short selling occurred in the H1 time frame):
-  a candlestick pattern called the railway track;
-  bearish divergence.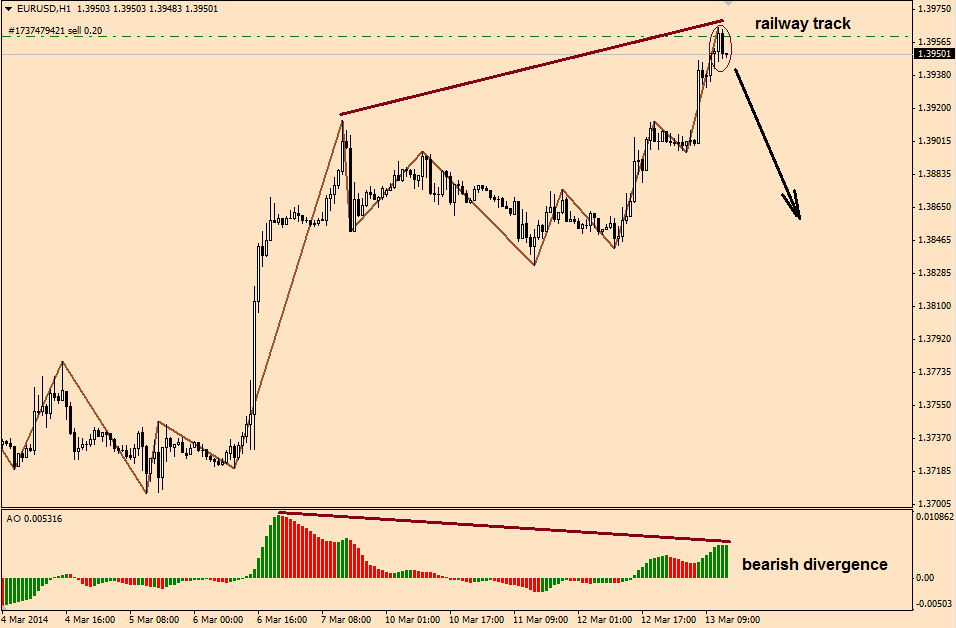 I'd also like to mention that in daily charts we can find the formation of the bearish Wolfe wave pattern. Now the price is located around Point 5. Pay attention that we deal with a narrow sweet zone and cannot place a short stop loss order.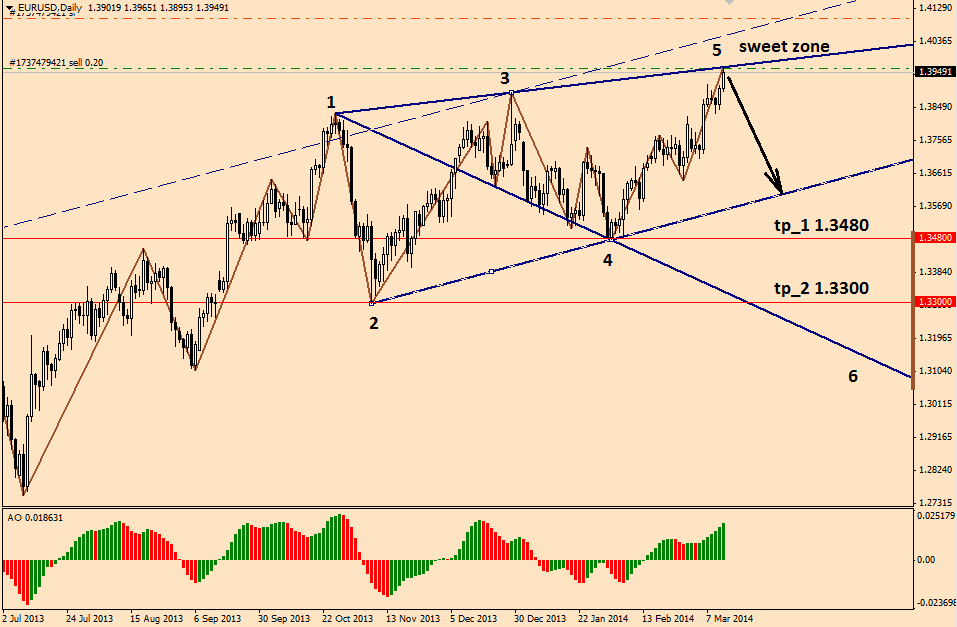 Target levels:
sl - 1.4100;
tp_1 - 1.3480 (Point 4);
tp_2 - 1.3300 (Point 2);
tp_3 – when the price touches the line connecting Points 1 and 4.
Disadvantages of the pattern:
-  entry against the trend;
-  no divergence.
Happy trading!