It seems that the upward move of the GBP/USD pair is coming to an end, so now it is time to look for market entry points for mid-term shorts. At the moment, trend reversal patterns are starting to form on the timeframes of H4-D1.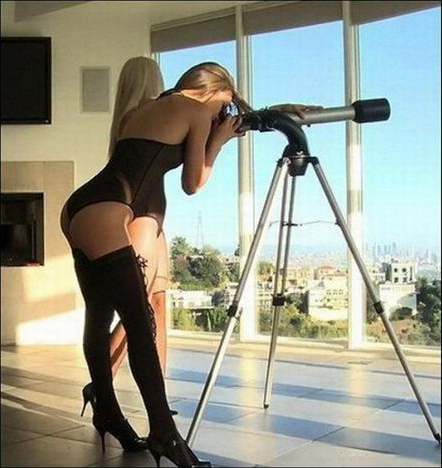 Н4 time frame:
• Bearish divergence;
• A falling Shooting Star at the highest level confirmed by the second bearish candlestick with its body exceeding over 50% of the bullish candle body (before the Shooting Star).
We expect the downside movement to continue. Our target is the support zone around 1.6660-1.6680.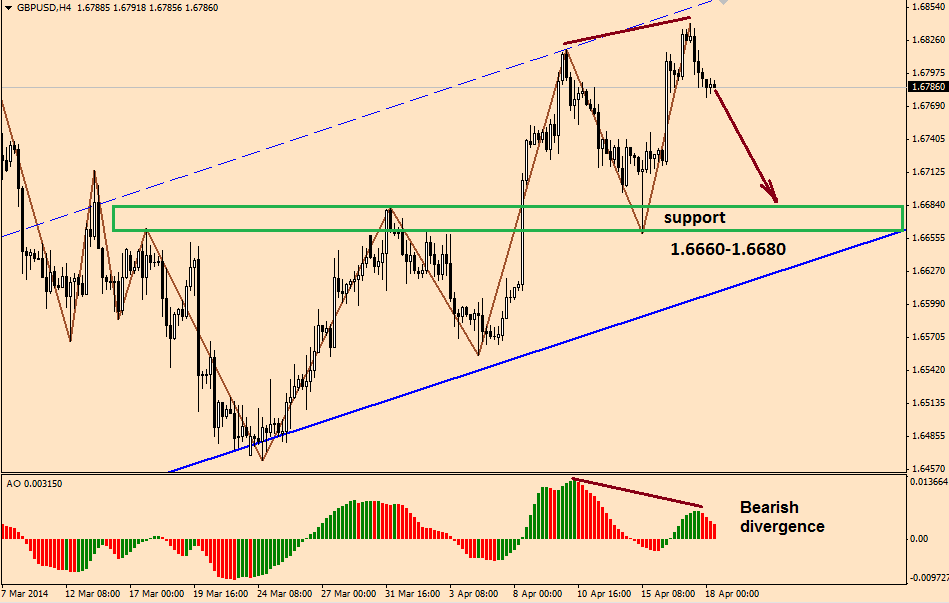 D1 time frame:
• Pin Bar Candlestick pattern;
• Bearish divergence.
The picture on the daily chart looks more intriguing in terms of targets:
• tp_1 is the lower border of the ascending channel;
• tp_2 is a strategic support line at 1.6260. You can clearly see on the chart that the price has tested this mark repeatedly, both to the upside and to the downside. Keep in mind that when the price exits the channel, the potential remains for a move equal to the length of this channel (the dashed line).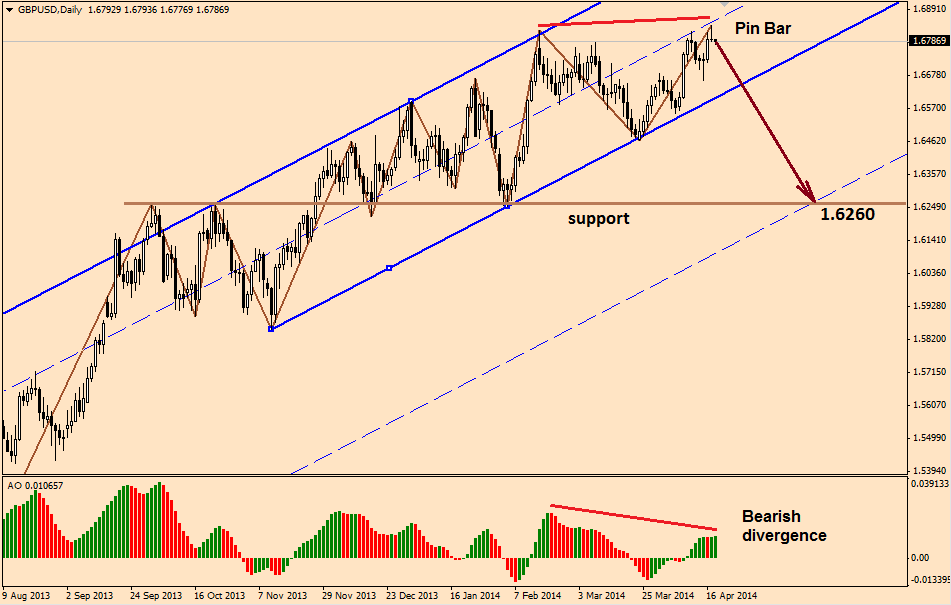 Therefore, our recommendation is to go short. Place stop loss 30 percentage points above the high (1.6870). Partial profit booking depends on the market dynamics: when the price is testing either the lower border of the ascending channel or the support line of 1.6660-1.6680. Our sell target is 1.6260.
May the profit be with you!