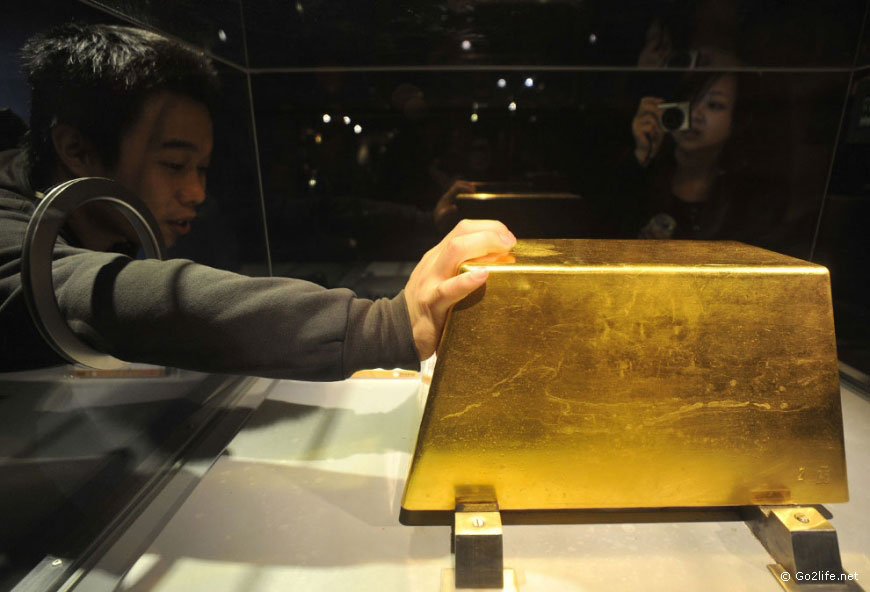 This night, a two-week New Year's marathon has been completed. Firework displays are over. Kids are back to school. It's time that we resumed trading.
Let me introduce you to the intraday Wolf waves for gold. I've been closely monitoring this pattern since December 2013.
Last week, during the thin market the price managed to leave the sweet zone. To enter the market, you are recommended to wait until the breakout of the resistance level of $1,267, which is found at the crossing point of the latest high and a declining trend line going through points 2-4. 
Take profit levels are seen at the following marks: $1,360, $1,430, and $1,505, which is the 6th point.
Stop loss should be placed under the low of $1,182, namely at the level of $1,170.
Please don't forget that a risk per trade should not exceed 10% for bold traders.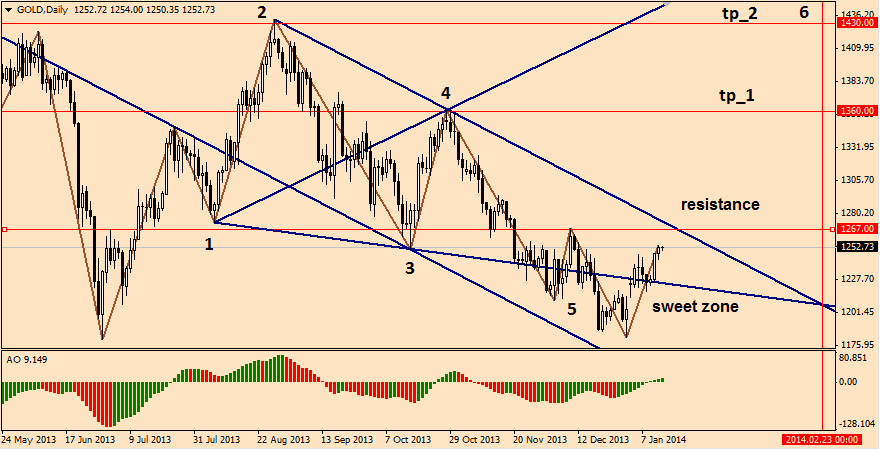 Good luck!