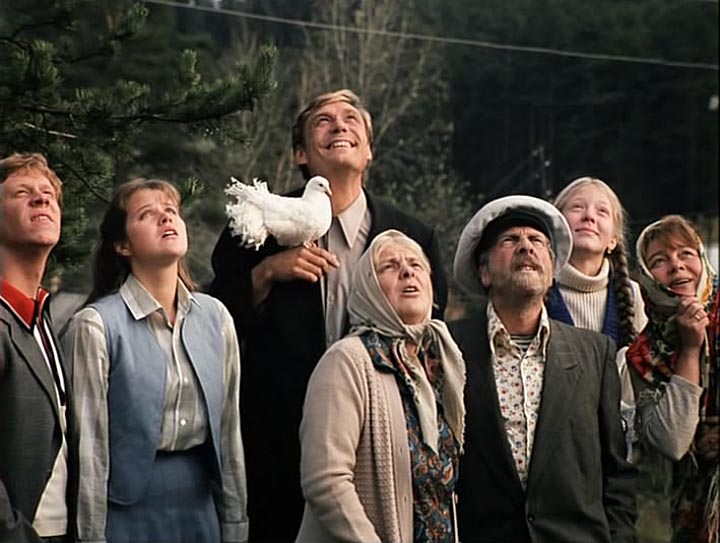 Hello dear friends! First things first. Let me congratulate you on Joyful Easter and wish everyone happiness, peace, and God's grace! I do hope that global geopolitical tensions will eventually fade and people will shrug off fears, anticipating tomorrow with confidence. I wish influential people stopped asserting their military power and did not expose life of civilians to dangers. May fluctuations of trading instruments depend entirely on fundamental data which can be predicted by means of technical analysis regardless of a stance of policymakers who throw markets into turmoil.  
Let's enjoy the holiday! Nevertheless, it's time that we got ready for the next trading week as a few hours are left until the market opens. My advice is to focus on light sweet crude oil and natural gas.
CL. On April 12, sellers managed to breach the bullish trend line. After a two-day consolidation below this trend line, the Head-and-shoulder pattern was formed indicating a trend reversal. I suppose bears will make efforts to break the Neck line.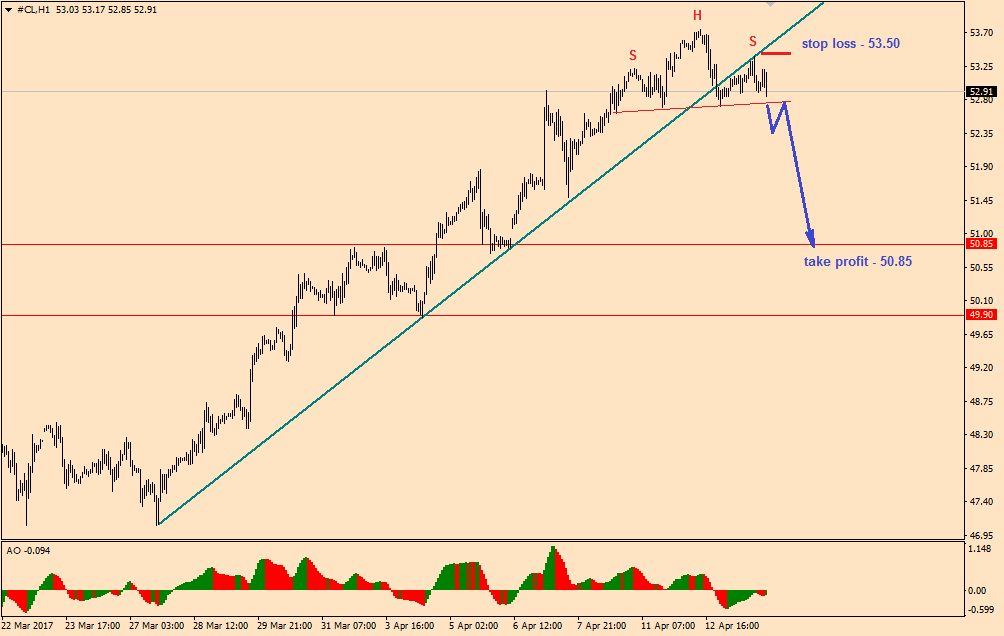 If you haven't entered the market with this trading instrument yet, I recommend opening a long position on #CL only after a breakthrough and the following retest of the Neck line.
Stop loss should be set higher than the pivot point of the right shoulder at 53.50. Take profit is seen at 50.85. Nothing wrong to be a bit greedy, so we'd rather lock in profits in two stages at 50.85 and 49.90.
NG. The same situation is unfolding with natural gas. Bears breached the upward trend line and are trying to settle below it. As a result of the bearish pressure, the reversal pattern called Head-and-Shoulders has been formed in the 4-hour time frame.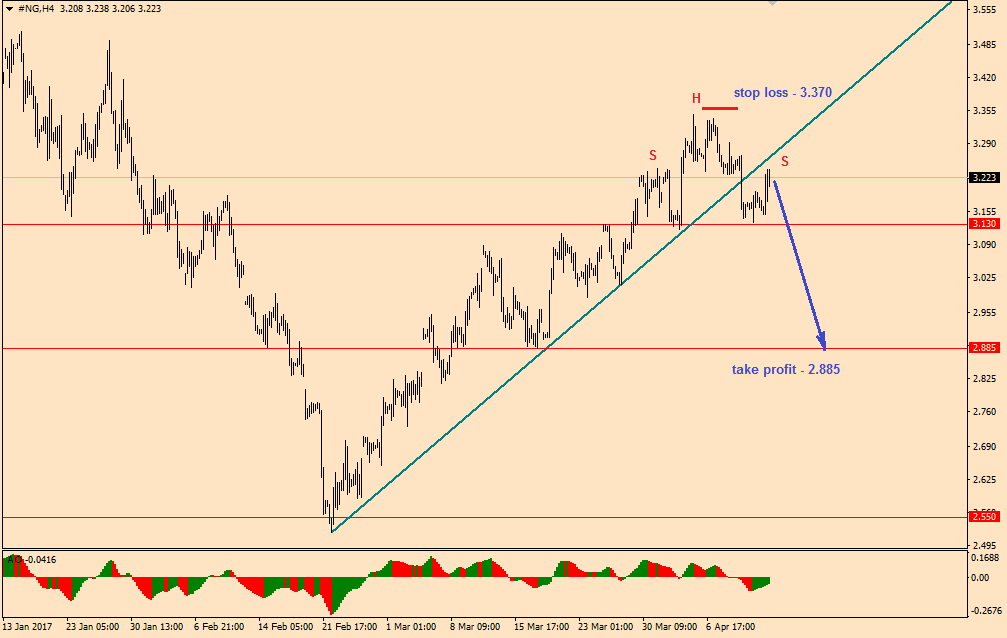 On Friday, the price was resting at the pivot point of the right shoulder that is a good market entry point. Therefore, if the market opens below 3.250 on Monday, I recommend opening short positions with the following setups for fixing profit/loss:
Take profit: 2.885 is support which is set close to the target level of the Head-and-shoulder pattern.

Stop loss: 3.370 is several points higher than the pivot point of the pattern.
Besides, we should take into account the situation in the daily time frame. The Head-and-Shoulder pattern is also being formed on this chart. If this scenario comes into life, the support of 2.550 will be tested again. The break of this support will make the commodity refresh a low of the last year.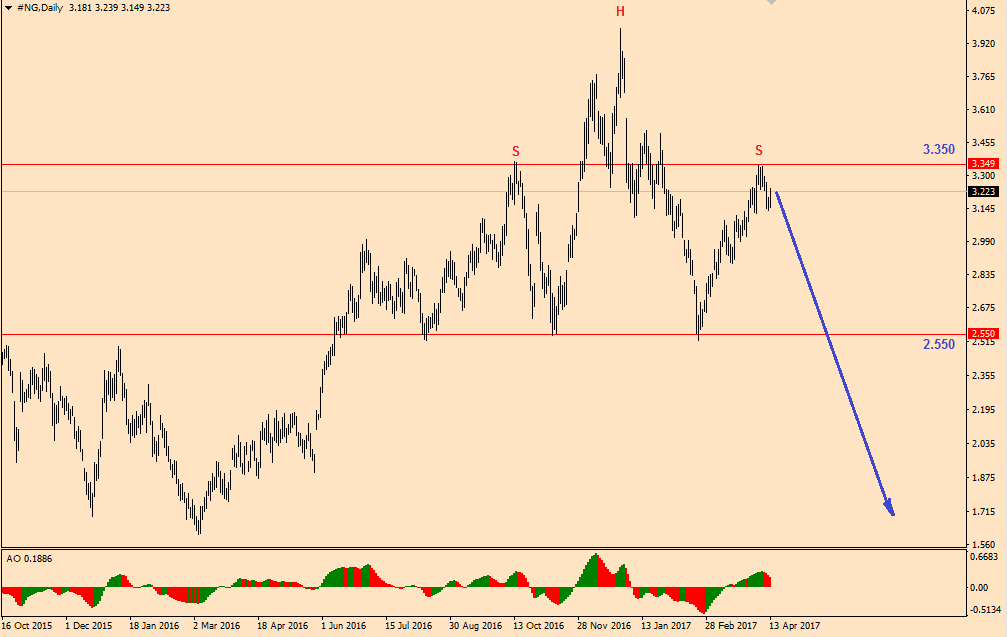 Therefore, I would advise you to lock in a part of your profit at 2.885. The rest of the trade volume should be kept in case of such price developments.
Trade at a profit!

Did you like the article? Share it with your friends!