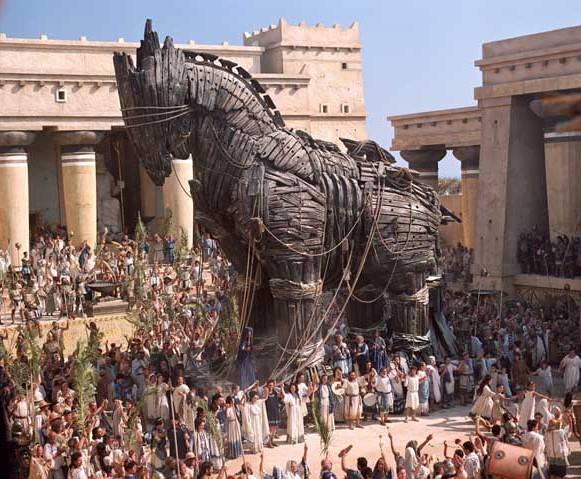 Beware of Greeks bearing gifts.
Some colleagues of mine shared a link with me to a trading advisor GPS FOREX Robot named yet another Grail by its developers. As I shot the first glance at the monitoring provided by the seller I had an immediate urge to give up manual trading and invest all my disposable capital in this treasure. Just check it out:
Stats are green being full of winning deals;

Yield curve is sky-high;

Rare losses are immediately covered by a larger winning deal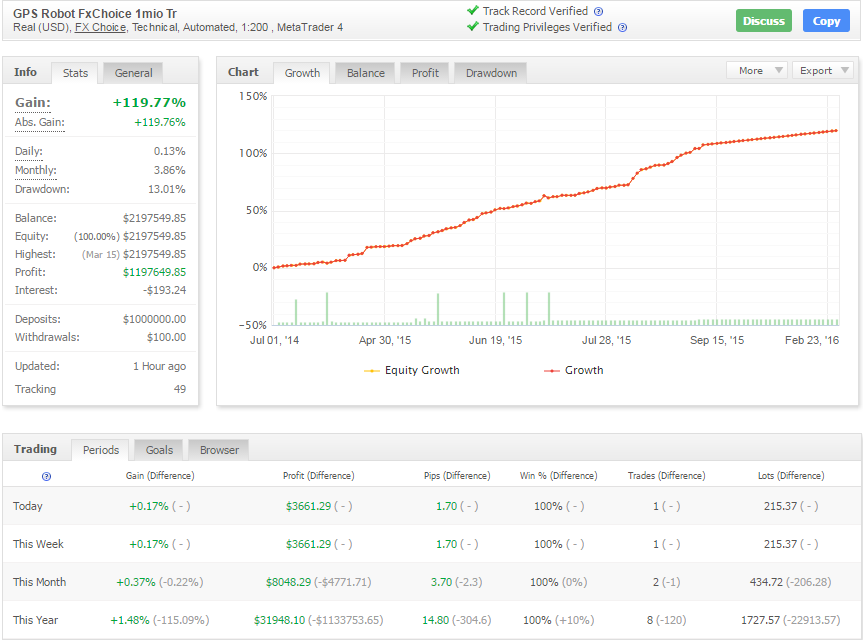 Everything was so green and pretty that I wanted to rush to the nearest bank and take some 100,000-ish credit. But being a sane person, I gathered my wits and decided to scrutinize the robot's function kit according to the opened statement. This is what I discovered:
1. Most profits were made in mid-2015. Once a nice picture was obtained, risks were lowered to minimum. It means profits from trading on Forex equal a bank currency deposit, which is pointless.

2.  Deal opening algorithm isn't brand new. It is a simple sit-out during the low-volatile Asian session.
At 00:00 or 01:00, a EUR/USD buy deal is opened. Stop orders aren't placed; profits are fixed in a few pips (2-3). In case the price doesn't enter positive area and losses exceed 90-100 pips, the loss is fixed and an opposite deal, 7.5 times larger than the previous one, is opened. No stops once again. There are only two possible scenarios left:
- the price moves further by another 12 pips out of inertia and offsets losses;

- the account is drained.
The robot's developers have been lucky so far, but we all know that another reversal could be the last.
In fact, the deal on May 26, 2015 could have ended badly.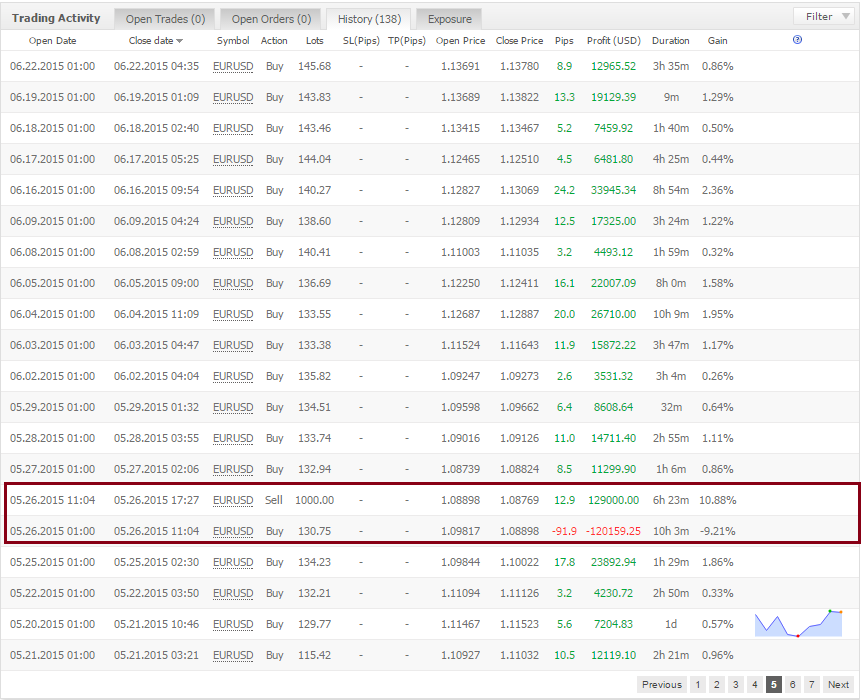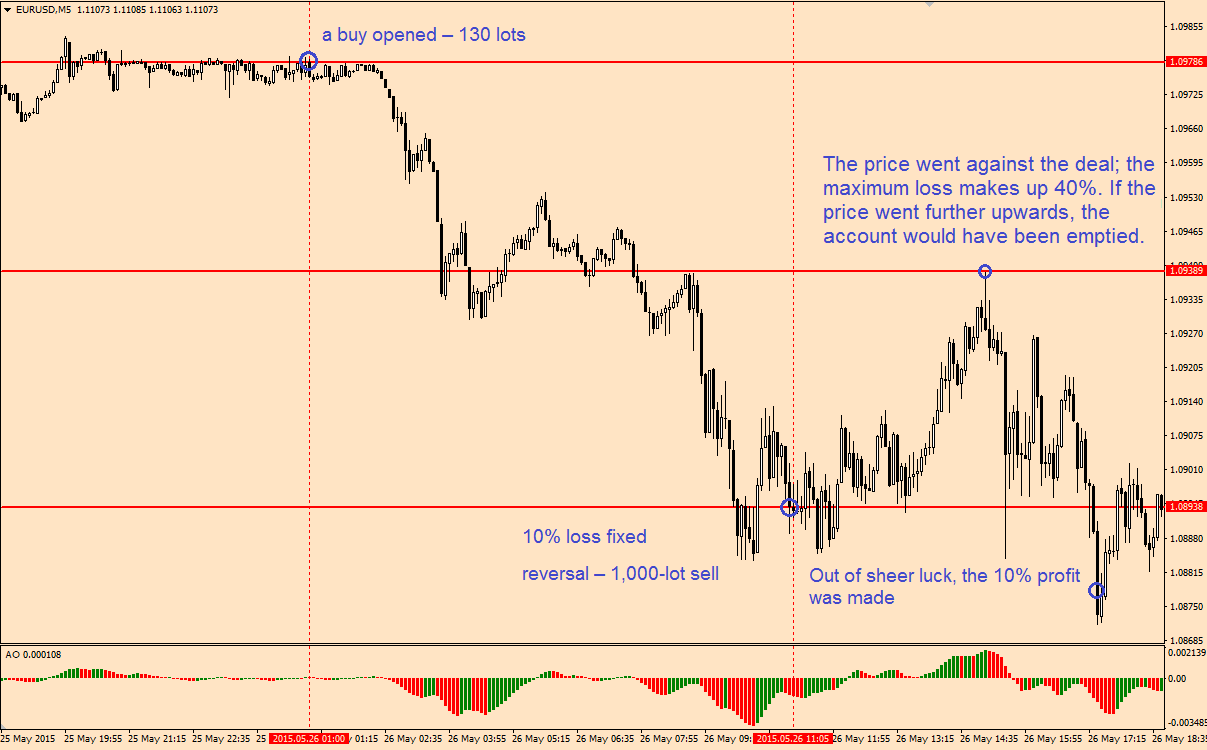 Besides, I want to note several moments stated on Mark Larsen'swebsite that are actually not true.
Imagine If You Could Have A Consistent, Profitable Robot Developed For A Private Group Of Traders That Makes Over 30% A Month Trading In The Forex Market With Live Documented Proof?
An average profit amounts to 10% and lately it's even been several times lower.
In 98% of cases it is right

And in the 2% of cases when it is wrong, Antony and Ronald added a great reverse strategy inside which instantly opens a trade in the opposite direction and covers the small loss. This simple trick makes the robot really undefeatable on both backtest and live trading!
Actually, a 10% loss is rather meaningful and, taking into account what I said above, the advisor will send your deposit down the drain sooner or later.
And the best part is -

The robot does not involve any tricks like martingale, grid or no-stoploss trading that can easily blow your account.
The robot trades without stop orders and does use aggressive martingale when reversing a deal.
Conclusion
1. GPS Forex Robot is another bot based on martingale that leads to account zeroing in 99.99% of cases.
2. The developers lie in the product description seeking for simpletons among their fellows.
3. The sum of RUB 8,900 asked for the advisor can be spent much more usefully.