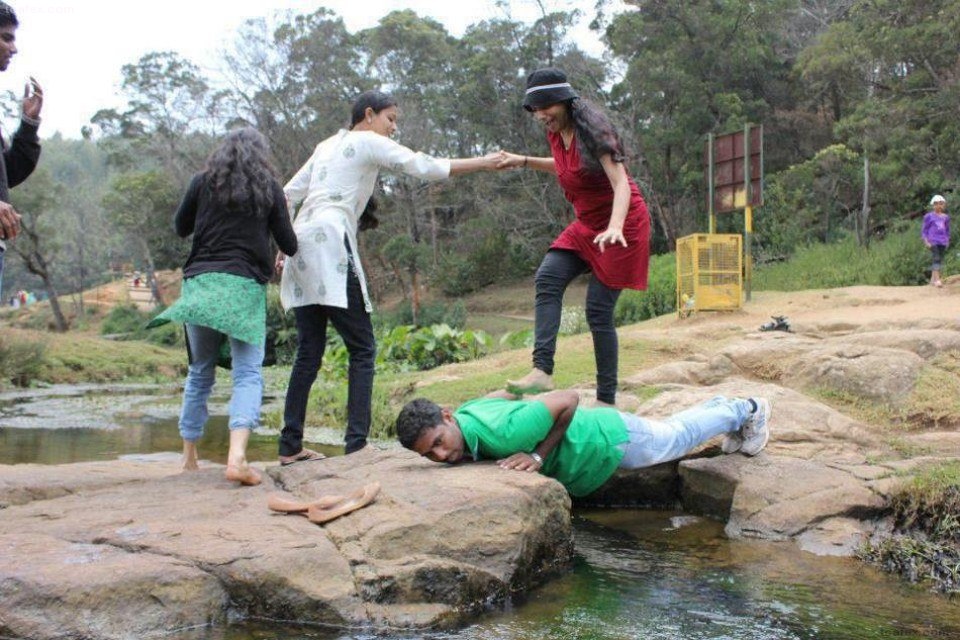 It's been three months already since David Cameron resigned as the UK Prime Minister. His resignation was triggered by Britain's vote to leave the European Union and the following 20% slump in the national currency. The funny thing is that Cameron himself was the catalyst forBrexit, using it to threaten the EU and make verbal interventions. And, as far as I can see, new Premier Theresa May decided not to reinvent a wheel and instead adopted Cameron's ways of manipulating the GBP/USD dynamic.
There is no other way to explain market opening gaps up against the sterling after her interview to Sunday Times. If omitting all meaningless parts, May stated she wants to start the Brexit process and make the UK independent. I guess the nationals have already witnessed the first signs of this independence that led to depreciation in savings.
So the burning issue is when the pound sterling will stop falling.
To answer this question, I'll thrust aside the fundamental analysis and hone in on the technical analysis.
First of all, the price goes against the crowd in the pairs with the sterling. On large floors, there is one bear for 2-4 bulls. For example, on OANDA there are 74% of GBP/USD buyers.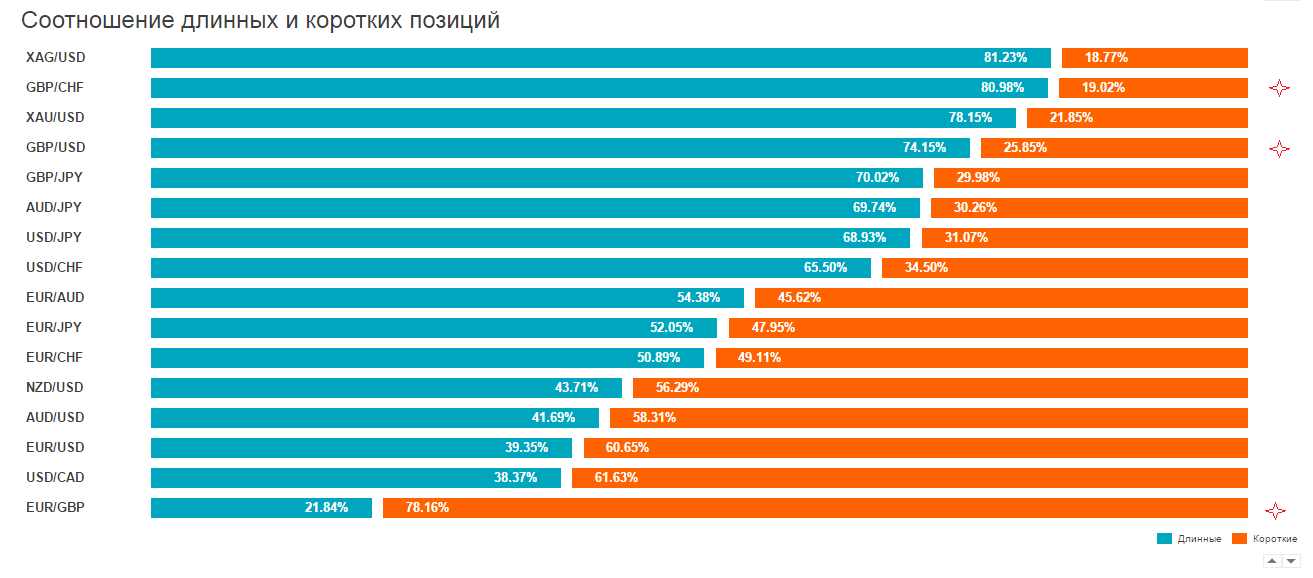 Second, given the vast number of buyers whose stops were triggered, a market maker could use liquidity to reverse its position. In VSA this method is called buying climax.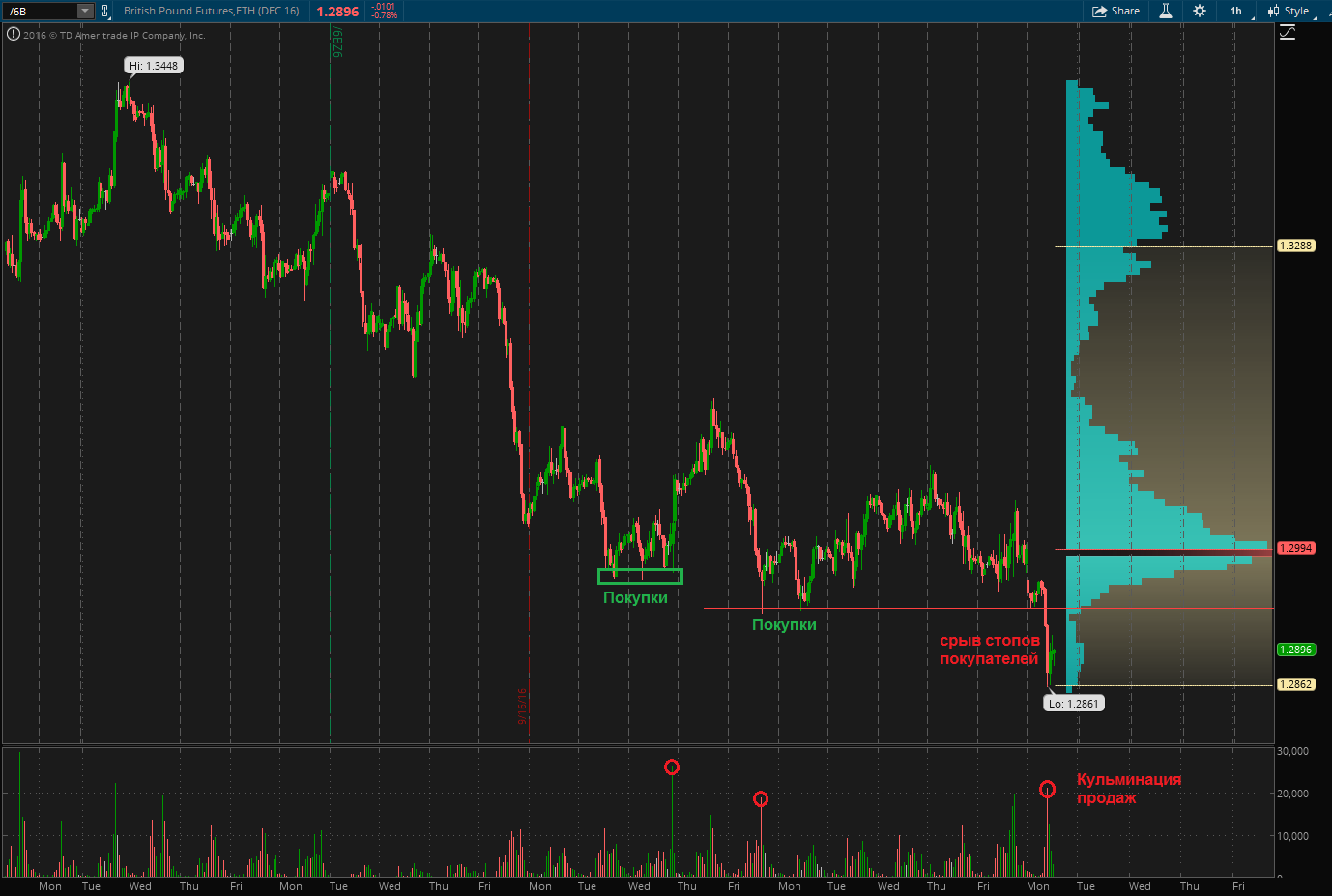 Third, history repeats itself as you know. Back in 2014 Cameron made traders buy the pound-dollar pair, which plummeted later.
Fourth, there is another sign of reversal: the media starts shouting "it's all over" from the rooftops.

That's why I believe that you should stay calm and try to earn on the situation using one of the ways below.
1. Buy the pair at reversal pattern formation strictly following money and risk management rules.
For example, the ABCD pattern has been formed now. The price stands at point D. Therefore, we can buy GBP/USD with the stop at 1.2750 (below the historical low of 1.2795). Take profits at the 1.3350 resistance.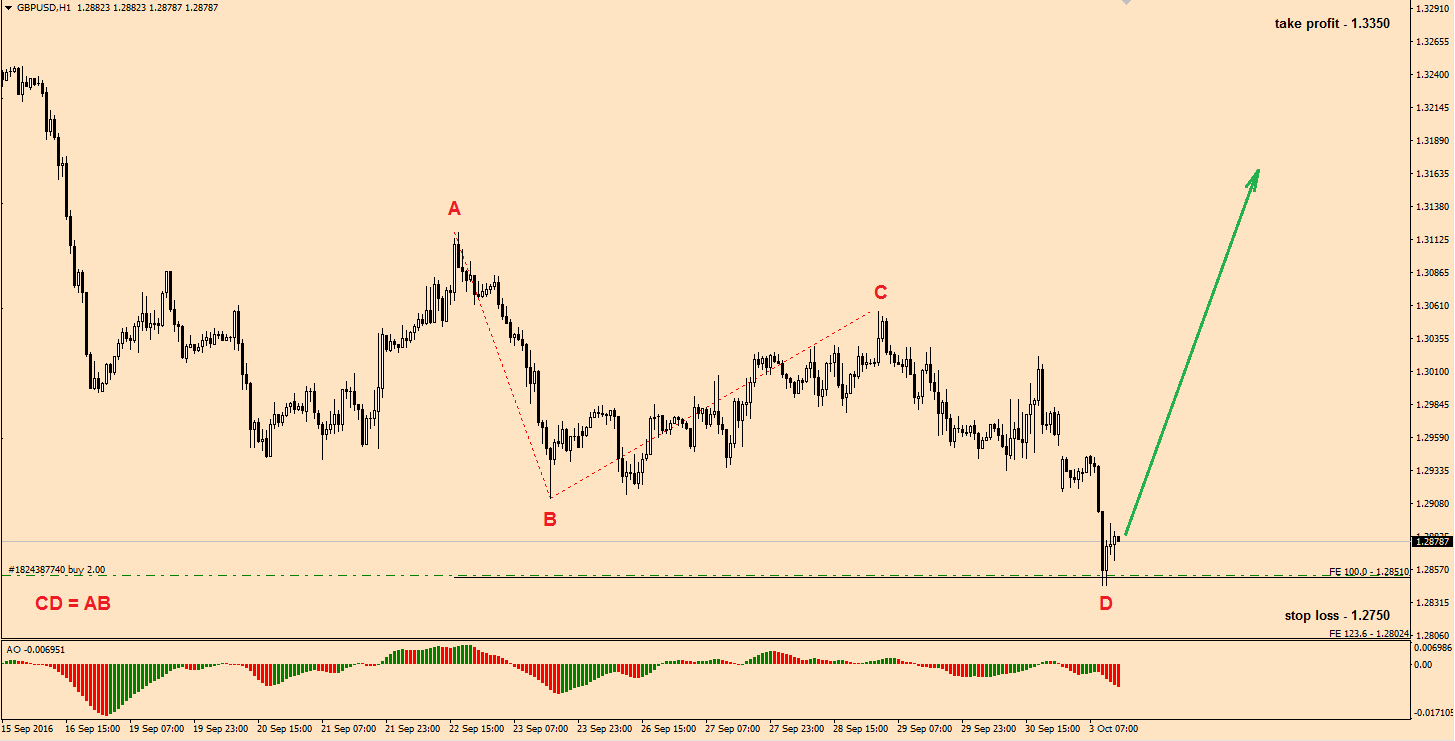 2. On a separate account with the maximum leverage of 10:1, open long-term GBP/USD purchases. In the positions trading, the stop size is equal to the deposit size.
Levels for orders opening:

buy_1 – according to the market;
buy_limit_2 - 1.2640;
buy_limit_3 - 1.2540;
buy_limit_4 - 1.2380;
buy_limit_5 - 1.2120.
The targeted level for fixing profits is at the price pivot point at 1.4000.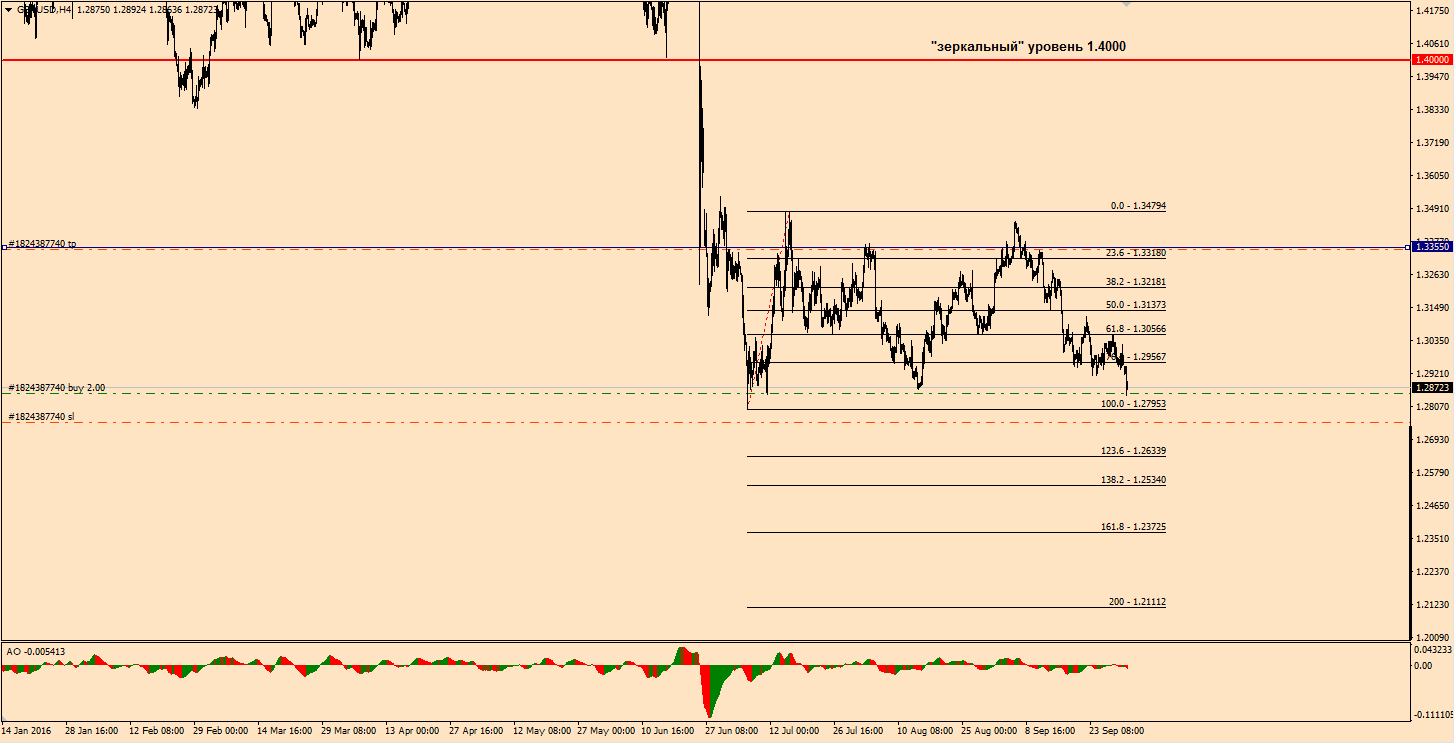 Pay attention that the second way requires a separate account with a small leverage.
May profits be with you!