Last week, natural gas (#NG) reached the targeted take profit level (3.05) that was calculated in strict compliance with the rules of the Head and Shoulders pattern we can see on the H1 chart. Partial closure of the bullish stop orders below the local low of 3.16 gave an opportunity to the bears to continue pushing prices for gas lower and lower. As we chose the direction of future trading, and now, we need to be exact with the entry and exit points.
Most probably, the price will resume an uptrend to 3.10, the prior resistance level as the result of profit-taking from short sales and resume of purchases by traders who "missed the train." Then I expect the downtrend within the Head and Shoulders pattern spotted on the four-hour chart.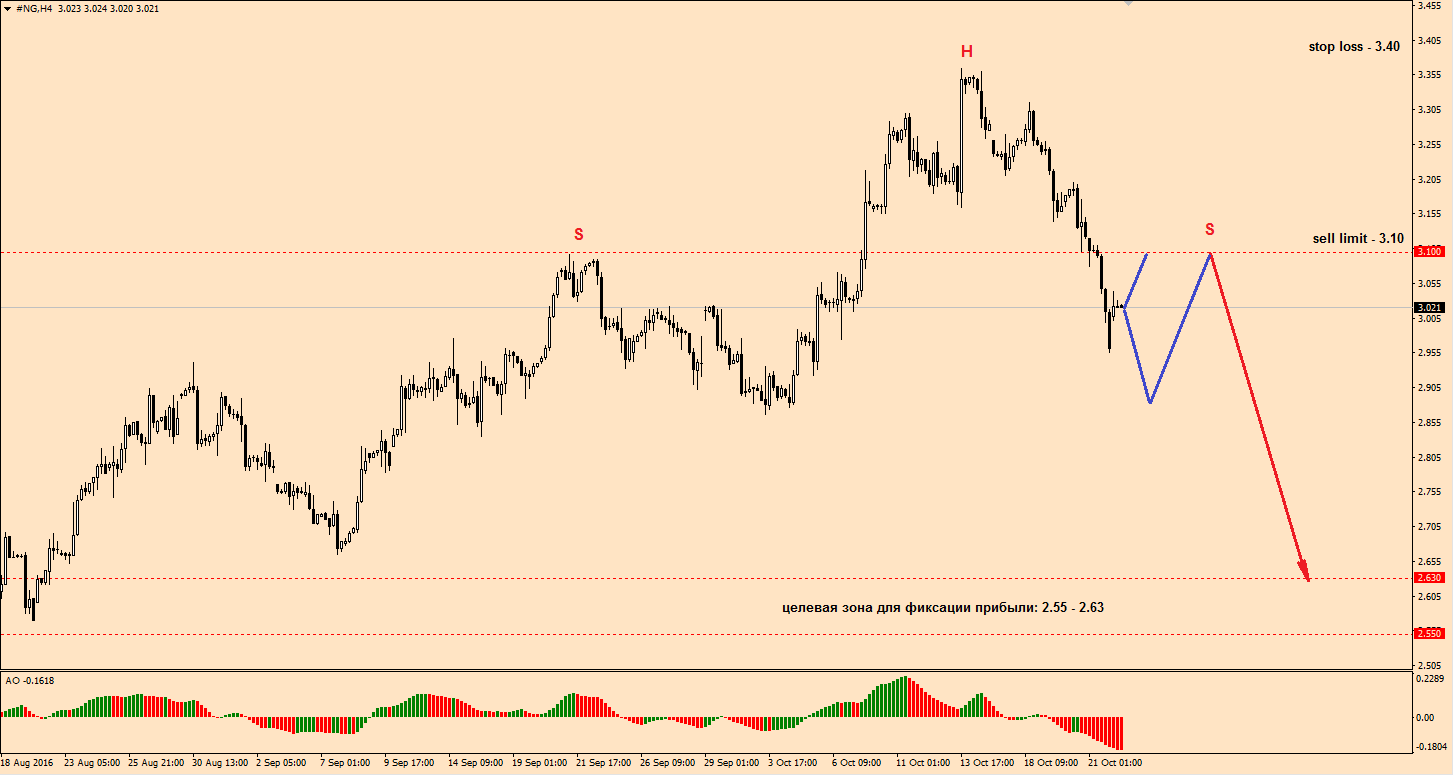 Target zone will be between 2.55 and 2.63.
Originally, when opening a short position, we set a stop loss above the Head at 3.40 level.
Trading settings:
sell limit - 3.10;

stop loss - 3.40;

take profit - 2.63.
Now, let's talk about light crude oil (#CL). Once again, bulls are trying to gain a foothold above $50 a barrel. They succeed so far, but it's already clear that the spring in the 50.00-52.00 trading range is compressing tighter and tighter. As the result, the reversal pattern Three Indians is starting to appear on the H4 chart, and after the pattern will be completed, the price will fall to the 47th figure.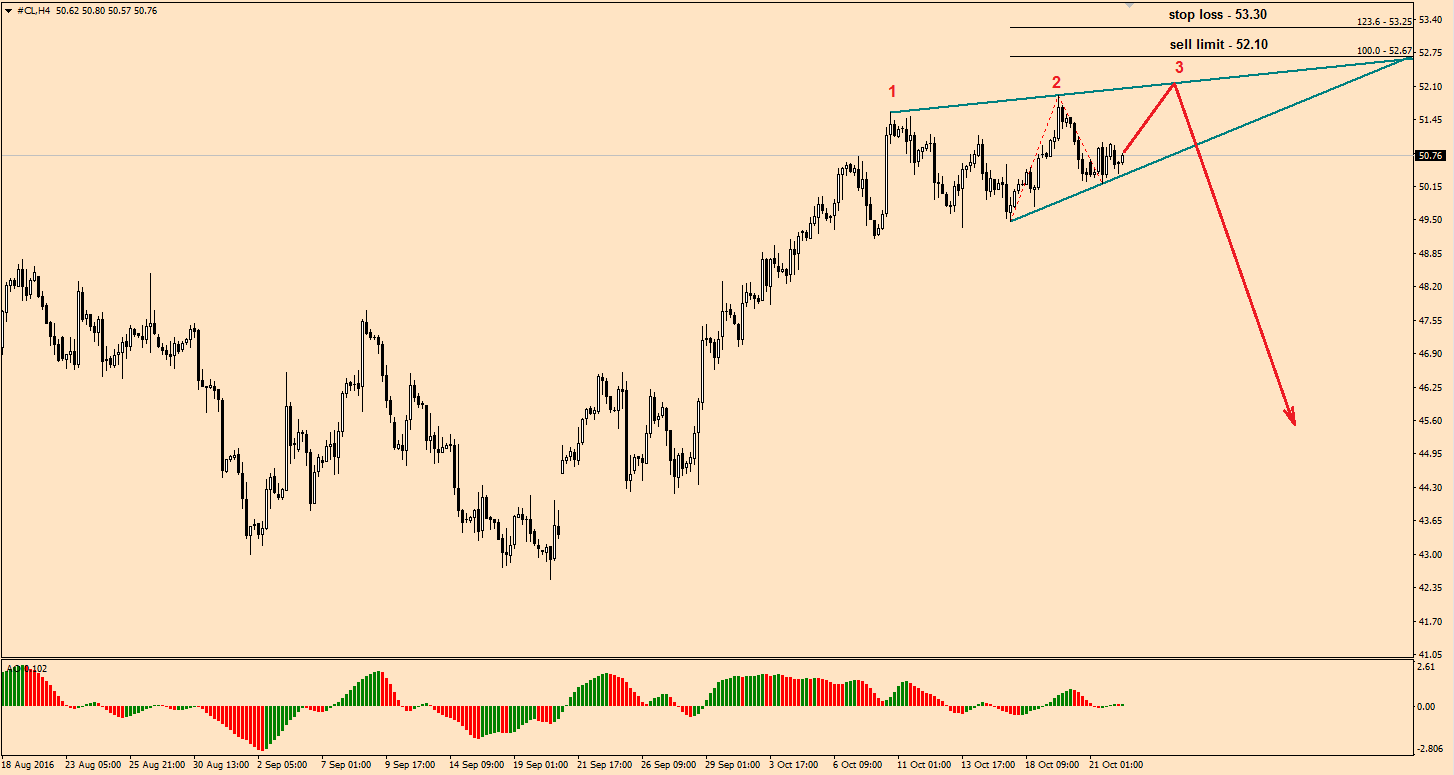 So, you can make a nice profit with a relatively low risk, and this profit will increase several times in case of a drop in prices within the bearish Wolfe wave on the D1 chart.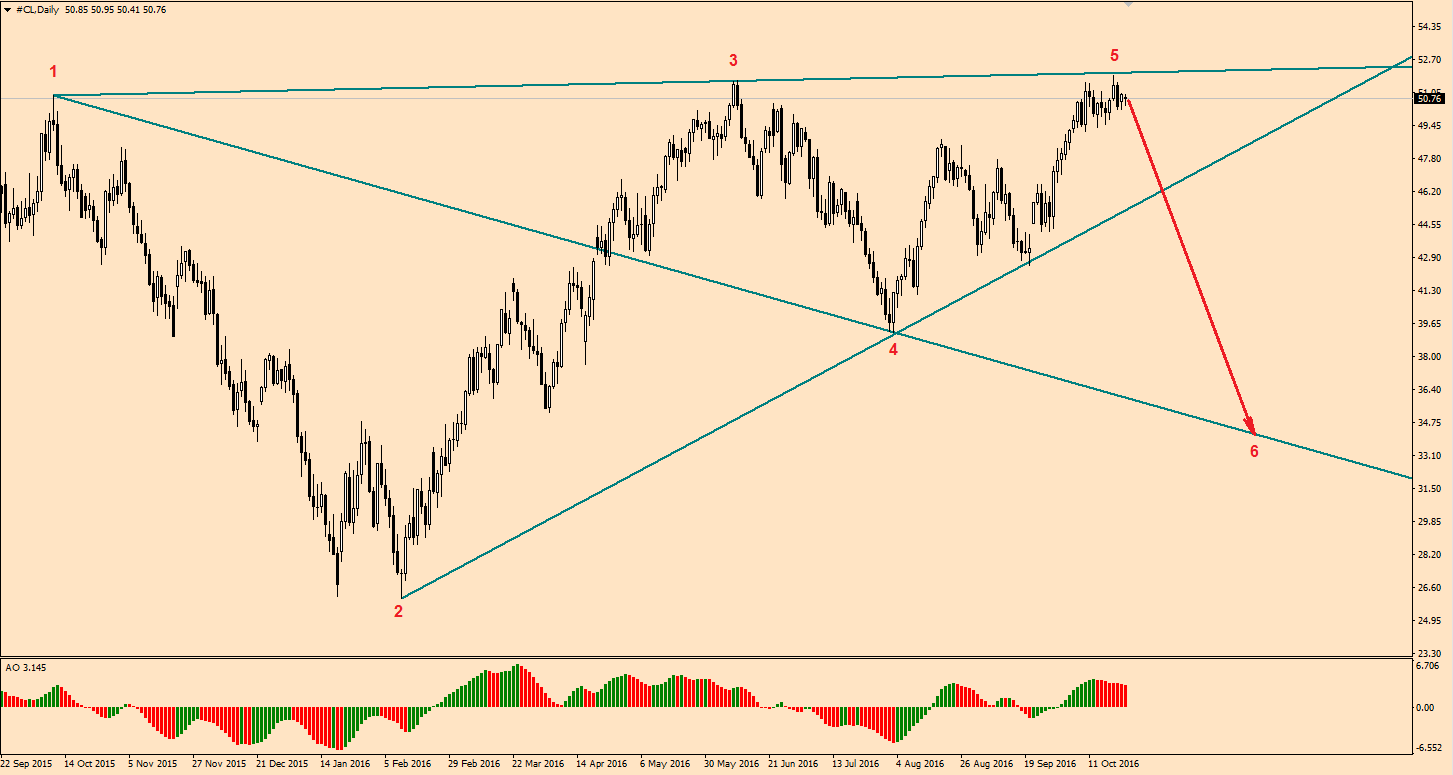 Trading settings:
sell limit - 52.10;

stop loss - 53.30;

take profit_1 - 47.50, it can be calculated more accurately after the 3rd point of the three Indians pattern will be formed;

take profit_2 — manually, when testing the line 2-4;

take profit_3 — manually at 6 point, when testing the target line to take profit 1-4-6.
I hope my view of the market will help you in your trading.
Have a good day and stay in great mood!