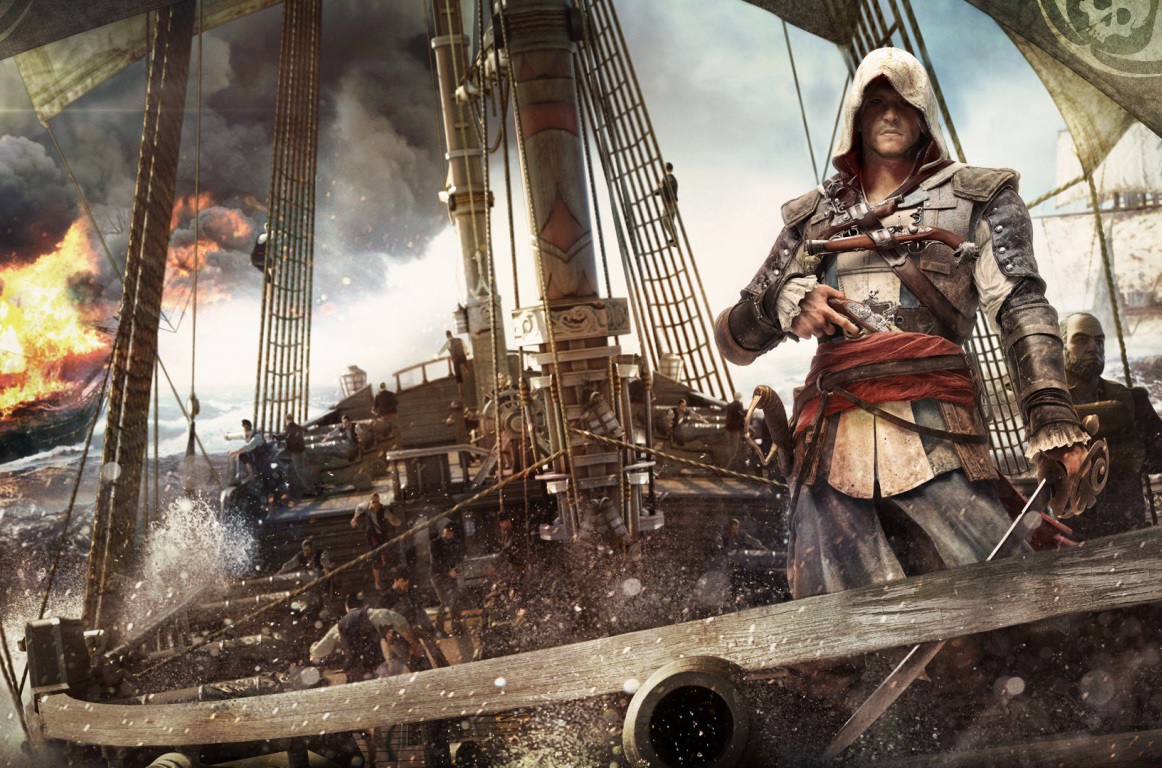 Luckily,the Cruise trading team contest ended right on April 30, 2016. So instead of my usual monthly report, I decided to share the results of this captivating competition with you. The contest was held on live deposits, thus reducing rash decisions. The contest gave me an opportunity to trade alongside those who have been working on Forex for quite a long time. The prize pool of RUB 330,000 is provided by InstaForex. The pool was split as follows:
First place –

RUB 160,000

Second place –

RUB 100,000

Third place –

RUB 50,000

First place in individual standings –

RUB 20,000
I was a member of the Jolly Roger team that took the first place with the 201.51 rating.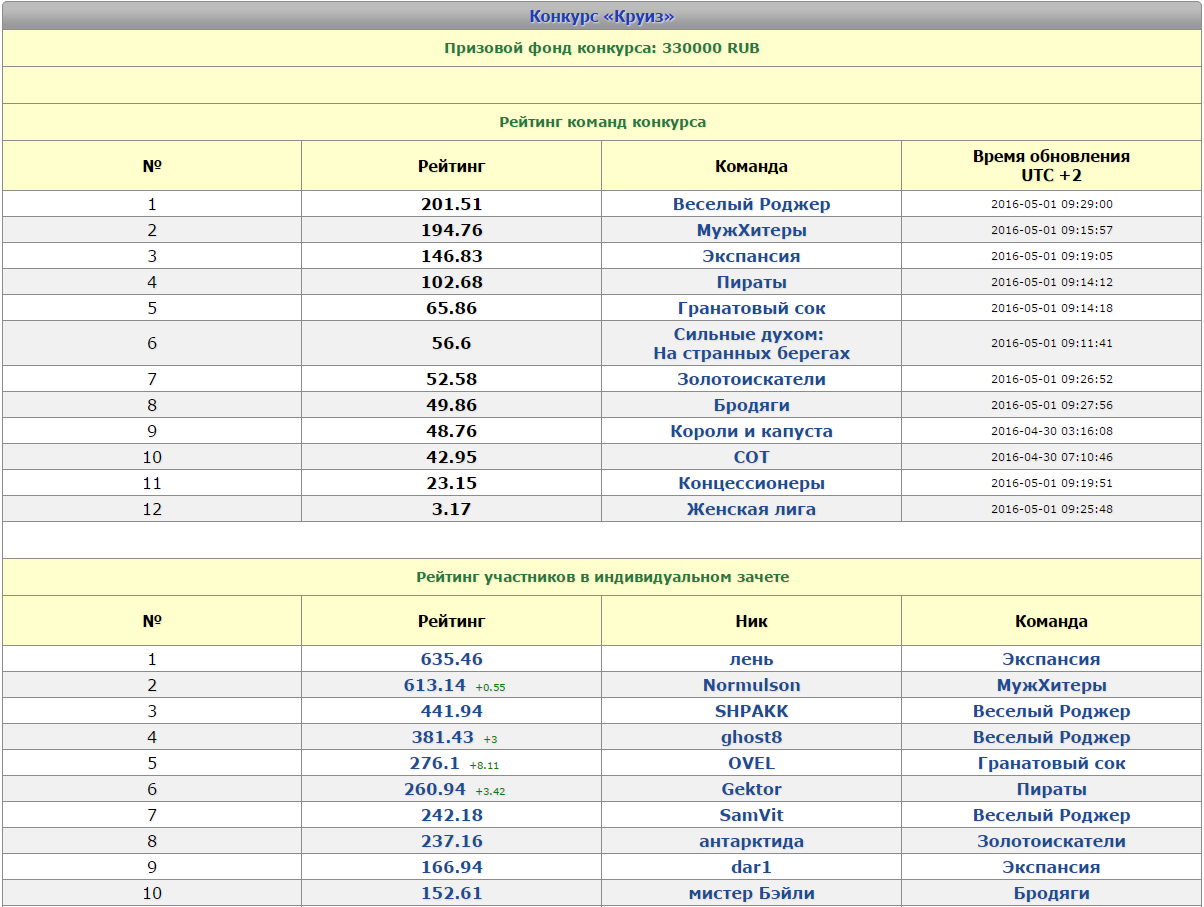 The growth of my deposit totaled 142.18% with the maximum drawdown of:
15% (equity curve);

Below 10% (balance).
Due to the abundance of deals (558), most of which were made through a trading robot, I decided not to post the statement and provide you with the key statistical data instead:
Profit deal count – 60.75%;

 

Profit – 142.18%.
This means initial deposit was raised by 2.42 times in two months with a relatively low drawdown ensuring me the 7th place in individual standings.
Trading results were encouraging, but what really raised spirits was an amazing atmosphere created in team topics.
Forum users soaked into the marine theme and some teams imagined themselves as bold corsairs ploughing through waste of waters. Yours truly did not stay on the sidelines! I was a cannoneer on Jolly Roger schooner, which lived up to its name. Despite its stern character, our team has a great sense of humor. I'm not even going to mention all the pirate curses we used.
Here's how our captain, serg5302men,recruited a crewmember that our team lacked:
We can see rival ships on the horizon, but it'll be easy to catch up with them. Some crews are even bailing out already. So we need a good lad familiar with forex code of conduct and waves of the trading week. We haven't found a beauty yet. We'll be waiting for you, fellow, in the same tavern, lazily observing ships through a spy glass, singing pirate songs, and drinking rum.
And here, I fumed over a team, headed by the captain who trades with an automated trading system, taking the lead:
By all the devils! How dared you dip your hands into our gold again?! We're gonna cross the equator and enter Davy Jones' domain any day. He'll drag your ship straight to the bottom! Rust to profitable algorithms and dead pixels to a pattern determination system!
I also offered an amicable crew to destroy a common foe:
Fellows! Old fox Billy Bones sniffed out that Gold Hunters has captain Flint's treasure map on board. Let's attack them and fire a broadside till they surrender and give us the precious map!

Damn and blast! I swear the idea will work out, or I'm not the cannoneer of Jolly Roger!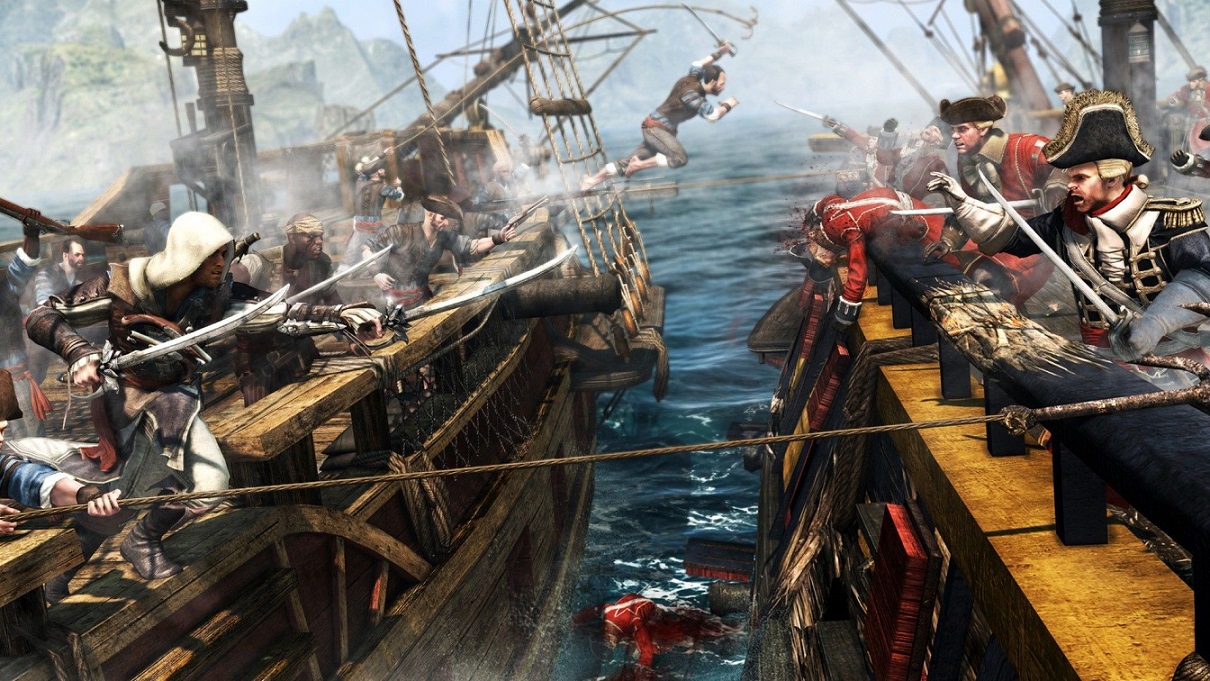 This is aresponse to the team that was closely following us during the second half of the contest:
While Jolly Roger is splicing the mainbrace, someone's had their eyes on our gold?! Come within range and I'll send you to Davy Jones' Locker! Ye swabs, let your muskets be filled with wet powder!
And I must quote the captain of Jolly Roger,ghost8,congratulating the team on the victory:
Ahoy, my fine lads! Our bark has reached the tavern despite violent storms and some crewmembers loaded to the gunwalls. Myself included. Still, we've sailed to the land and now it's time to jolly up! All to the tavern! A keg of rum for my crew!

Quartermaster, make sure drunk fellows are safely boarded afterwards! Yo-ho-ho, and a bottle of rum!