Dearfriends! I've got some good news for you.
First, I wish you a happy International Workers' Day! May 1 is a great spring holiday to unwind, grab some of your friends and family and enjoy a barbecue outdoors with your loved ones. It's also a nice opportunity to share your accomplishments with others.
Second, InstaForex is still holding a campaign for newbies called "250% Bonus". To receive the bonus, follow this link.
Third, my trading results this month beat the expectations, with a total profit from two accounts coming up to +$1,587.
I'd like to point out that almost all mid-term forecasts turned out to be fairly accurate, and the profit could have been even larger. You can find out why I didn't get as much profit as I expected by reading my post GBP/USD. 20-24.04.2015 – Post-trade analysis. 
Account #1.
I was trading mainly EUR/USD and GBP/USD. Other majors weren't of much interest except at the beginning of the month. In late April, there were major discrepancies between fundamental and technical analysis, so a series of stop orders were executed. Nevertheless, thanks to a head start in the first half of the month, my profit on this account totaled +$626. Take a look at my trade parameters by month-end:
percentage of profitable trades: 60.00%;

profit factor: 1.56;

maximum drawdown: 5.08%.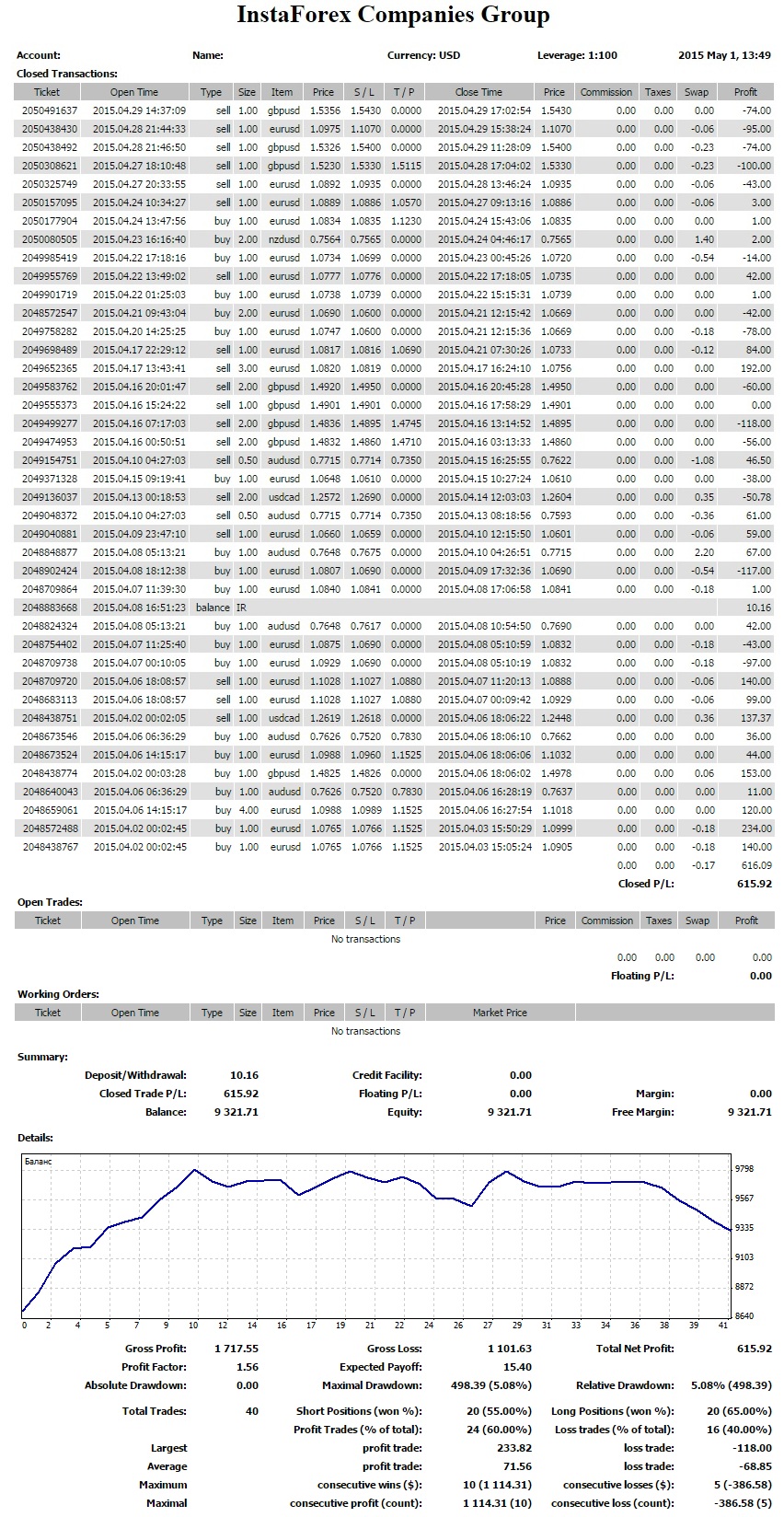 Account #2.
All positions on this account were switched to breakeven as soon as possible. As a result, you can see long horizontal lines on the balance chart. These are the account parameters by the end of trading:
percentage of profitable trades:

57.50%;

profit factor

:

2.09;

maximum drawdown:

5.88%

.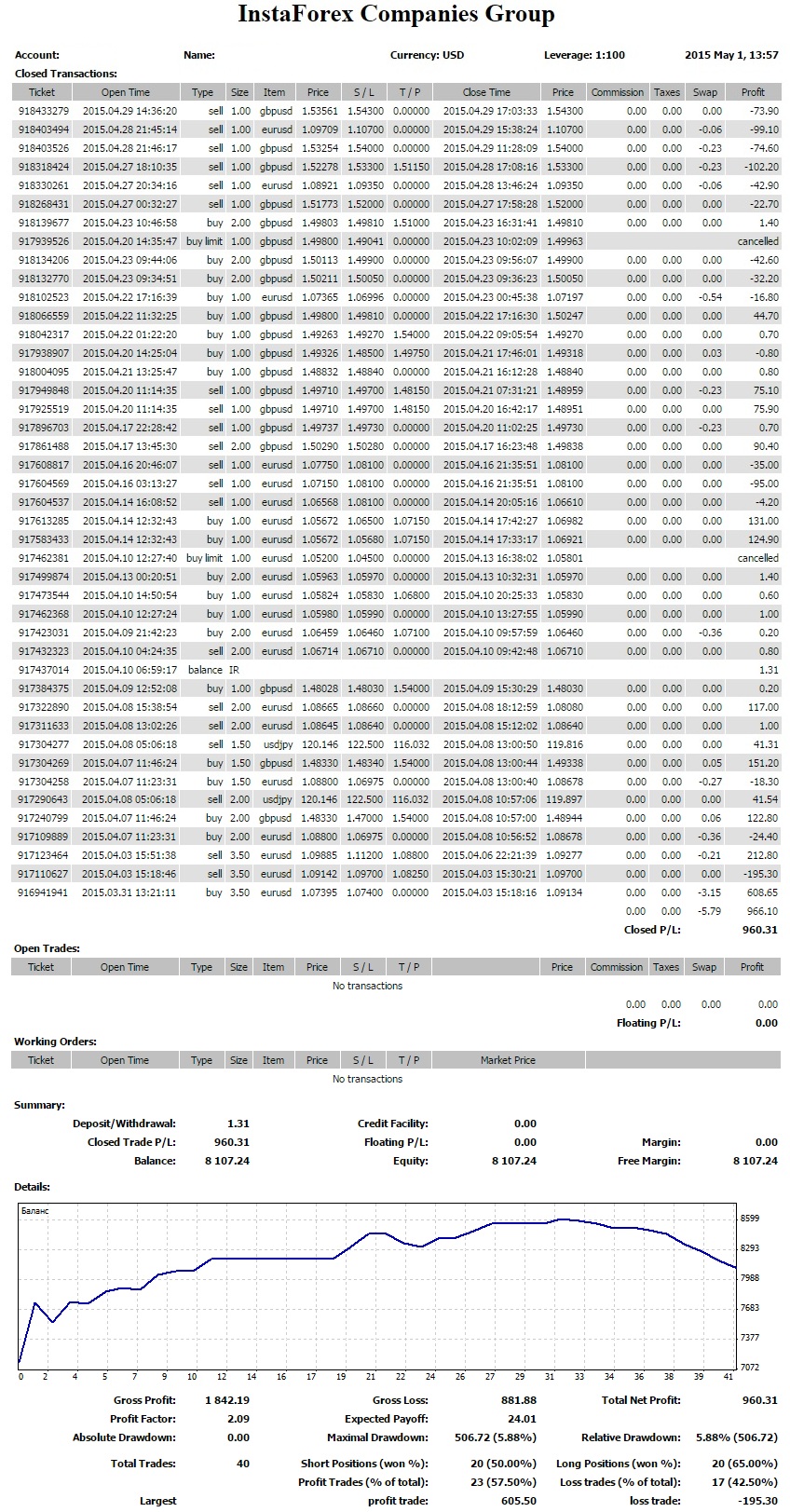 As you can see, here again the maximum drawdown didn't exceed 10%, which is a sign of wise money management. But of course, there is still a lot of room for improvement.
For example, as I've already mentioned, next month I'm going to set up an experiment to find out what the most efficient money management technique is. Based on its results, I'll adjust my approach to applying breakeven strategies.