Friends, here I publish my trading report for February 2015. If you keep tabs on the market analysis presented in my blog, then you have surely noticed that the rise in the LLS prices and another fall in EUR/USD have drawn most of my attention. While EUR/USD managed to break out of continuous southward consolidation only in the end of the month, and crude oil wasn't able to gain another bullish momentum, still I've got a positive trading result. The combined profit on two accounts is $697, $54.34 of which is interest rate accrued on InstaForex accounts.
Let's see the statistics of trade during this period in more details.
Account No 1.
Trading on this account was mostly on EUR/USD. This month, the market was skittish, showing false upward momentum on small time frames. At one point, I even shifted into alternative scenario which implied growth to 1.1658/1.1830, and as a result, stop loss was triggered. However, despite the fact that there were more losing deals than profitable ones, the total result has turned out to be positive. This happened because the risk/reward ratio was ½ and higher. Additionally, maximum drawdown was quite low – 5.68%.
To learn more details on trading operations, see the statement below.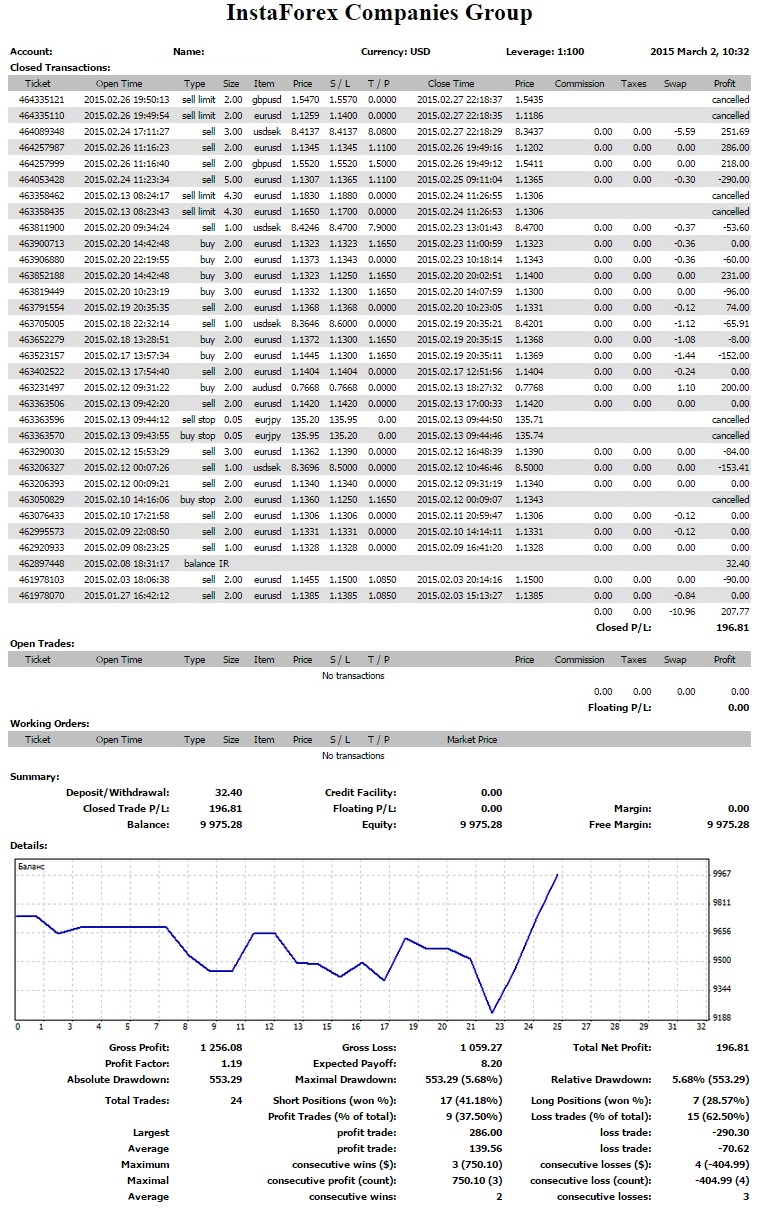 Account No 2.
As I've already mentioned, trading on this account was on crude light oil (CL). Having applied the Zigzag pattern onto the D1 time frame, I bargained on consolidation and consequent breakout of the triangle towards the upside. Unfortunately, the pair didn't manage to exit consolidation, but I've got a monthly income of $467.49 thanks to partial profit taking and re-opening positions from the key levels. Just look at the excellent parameters I've got as a result of trading:
profit deals – 58.33%

profit factor - 2.97;

maximum drawdown 1.92%!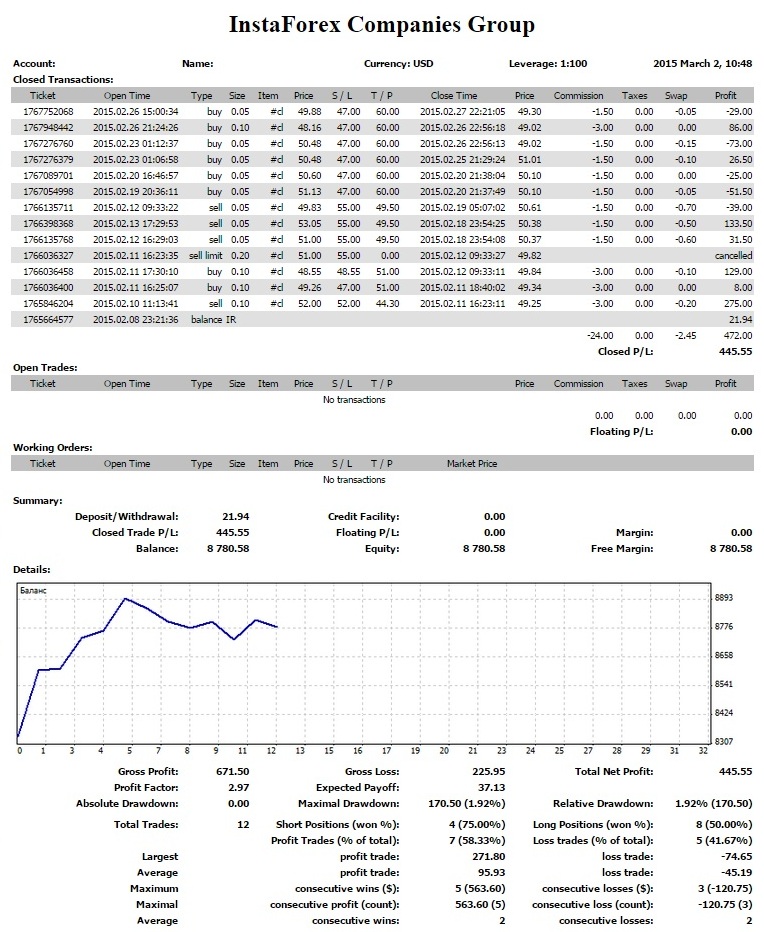 And what are your trading results? Have you managed to scoop up your profit share?