Dear readers! Today I've received an email from InstaForexsaying that the "250% Bonus" campaign is still available to Forex beginners, despite the current economic crisis. All you need to do to receive the bonus is follow this link. As for the company's most loyal clients, who have been trading with InstaForex for years, they can expand their deposits by using one of the welcome bonuses of 30%,55%, and 100%. What's more, you can also get up to 13% annual interest on free margin. It is no wonder therefore that so many traders choose InstaForex. 
By the way, today is August 1, which means that it's time to sum up my trading results for July 2015. Despite some uncertainty surrounding major currency pairs, it's been quite a profitable month. The total profit on two accounts amounted to $1,550. Now, let's go through this step-by-step. 
Account #1
I was trading GBP/USD, GBP/JPY, EUR/JPY, and NZD/USD. Almost all expectations for the price action of these pairs were met, and the overall profit reached $903. Surprisingly, it wasn't so much the profitable trades that stuck in my memory, but a losing deal on the EUR/JPY pair. According to the forecast I've posted in EUR/JPY. H1. 16.07.2015 – Bearish Wolfe Wave, after I've entered the market and my stop order was triggered, the price immediately headed to the predicted take profit, with a pip accuracy! From a technical perspective, I've done everything right, but unfortunately, the market went its own way.
Anyway, you can see it all in the statement below.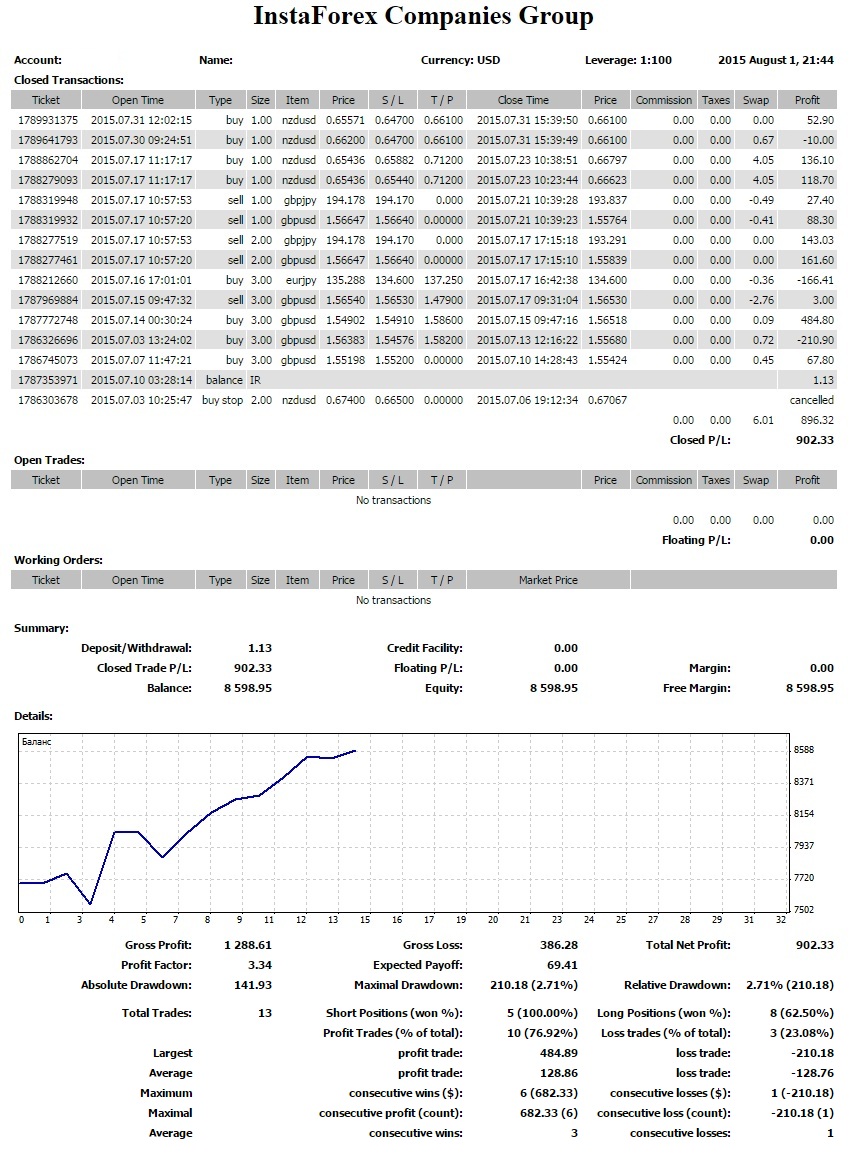 Take a look at the account parameters. You'd probably agree that the low maximum drawdown of 2.71% and 76.92% of profitable trades are quite impressive. 
Account #2
While trading on this account, I mainly focused on technical analysis of the NZD/USD pair, which has been trading in a downward channel with well-defined boundaries for three months. Given the positive swap on the pair for long positions, I chose a countertrend strategy and entered the market after the price rebounded from the lower boundary of the H4 downward channel. Some orders were executed at stop levels, but in the end my persistence was rewarded with a profit of $647. As you can see, using even the simplest channel strategy can also bring good results.
In the statement above you will find more details about my trading operations.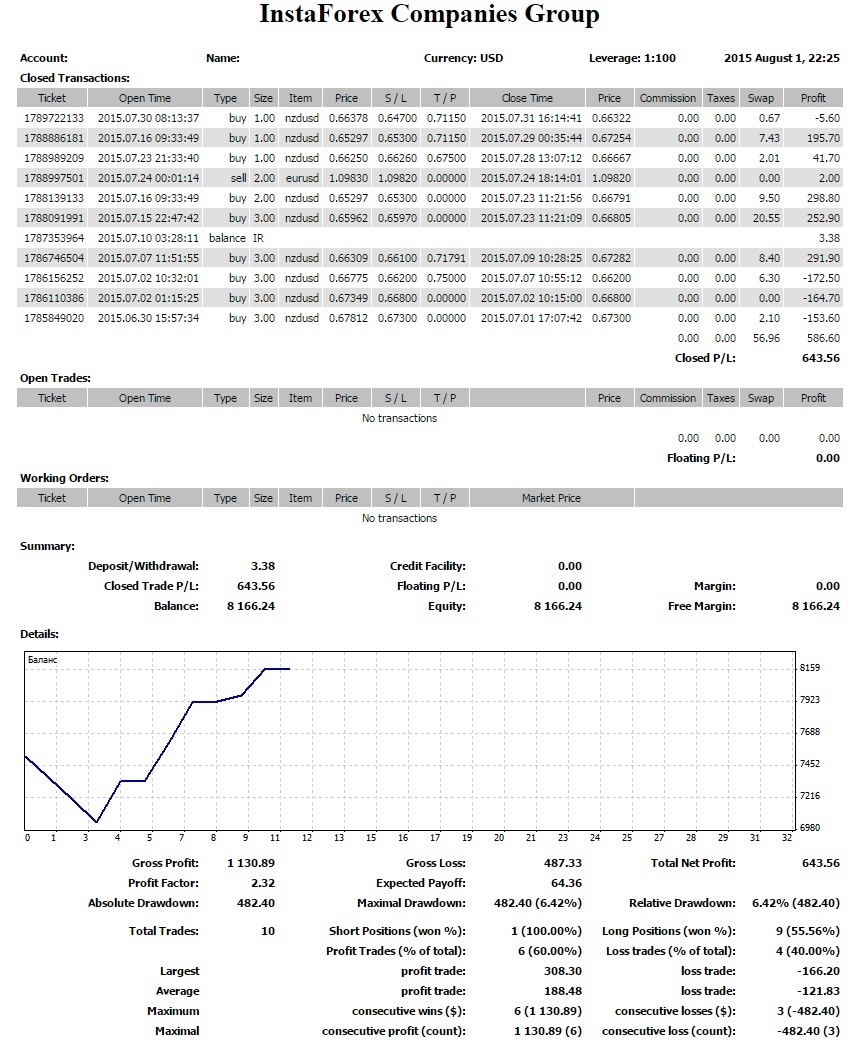 I'd like to remind you once again that in order to achieve success in trading, first of all you need strong motivation, a systematic approach, and proper money management skills.
What about your trading performance during this month? You are most welcome to share your results by leaving a comment below.