Friends,
Here is my trading report for June 2016. This month, I used three accounts which brought me the total profit of $1,659 thanks to successful trading. Have I managed to implement all my plans? Am I satisfied with the result? Absolutely! I'm glad to receive any profit during such a difficult period of financial turmoil.  This is connected with high volatility evoked by the June Brexit referendum.
A week before the referendum, the GBP/USD pair had advanced by 1,000 points, and after the voting results had been revealed, it plunged by 1,750 points in a couple of hours. The usually calm summer month turned into tornado which swept traders' deposits away. I hope that my readers have managed to remain safe, as I continuously reminded them about risk mitigation and about the upcoming turbulence in the pound pairs.
But first things first.
Account No 1.
Trading was on currency pairs. Almost all market entries were described in the comments. Earlier this month, I had worked in the H1-H4 timeframe, but last week I had to shift into a minute timeframe and trade intraday due to fast price movements. This approach proved to be effective, and I received the profit of more than $2,000.

The account statistics is also quite positive: with a maximum drawdown of 6.74%, the profit factor is 1.63. The number of profitable deals is slightly higher than the number of losing ones, but thanks to risk/reward ration being above 2:1, the deposit was increased by 25%.
Account No 2.
Trading on commodities was a complete washout. For the month, gas added 40%. Despite the initial bearish wave, the expected correction never occurred. I was 99% sure that the downward movement would start. The profit reserve on the account was also encouraging, and I took the liberty to exceed the risks. Soon I regretted doing this, as gas continued moving upwards, and my deposit decreased by $823 as a result.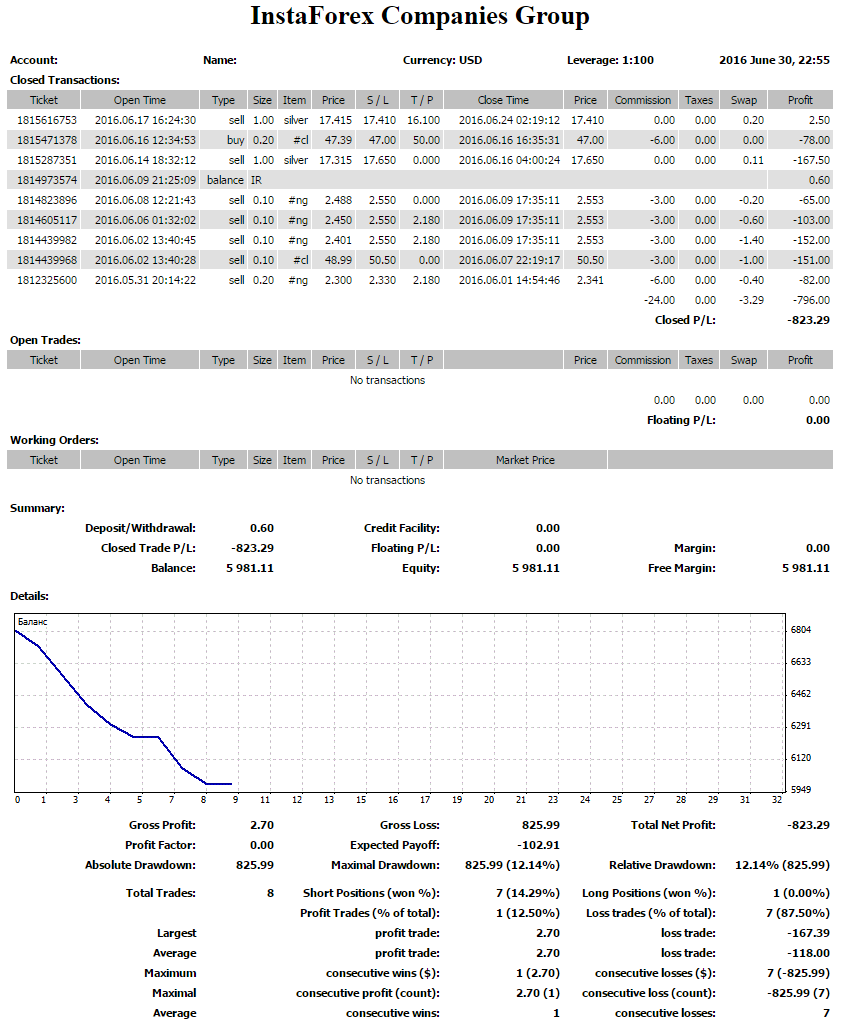 Account No 3.
This account serves as the longer-term one, but the promising GBP/CAD position was prematurely closed in the middle of the period influenced by the news. On the one hand, some traders can only imagine getting the profit of 400 pips, but on the other hand, the shortfall in profit also came at 400 pips. Thus, the "open and forget" rule has proved to be valid, and it's better to stick to it on the longer-term deposits.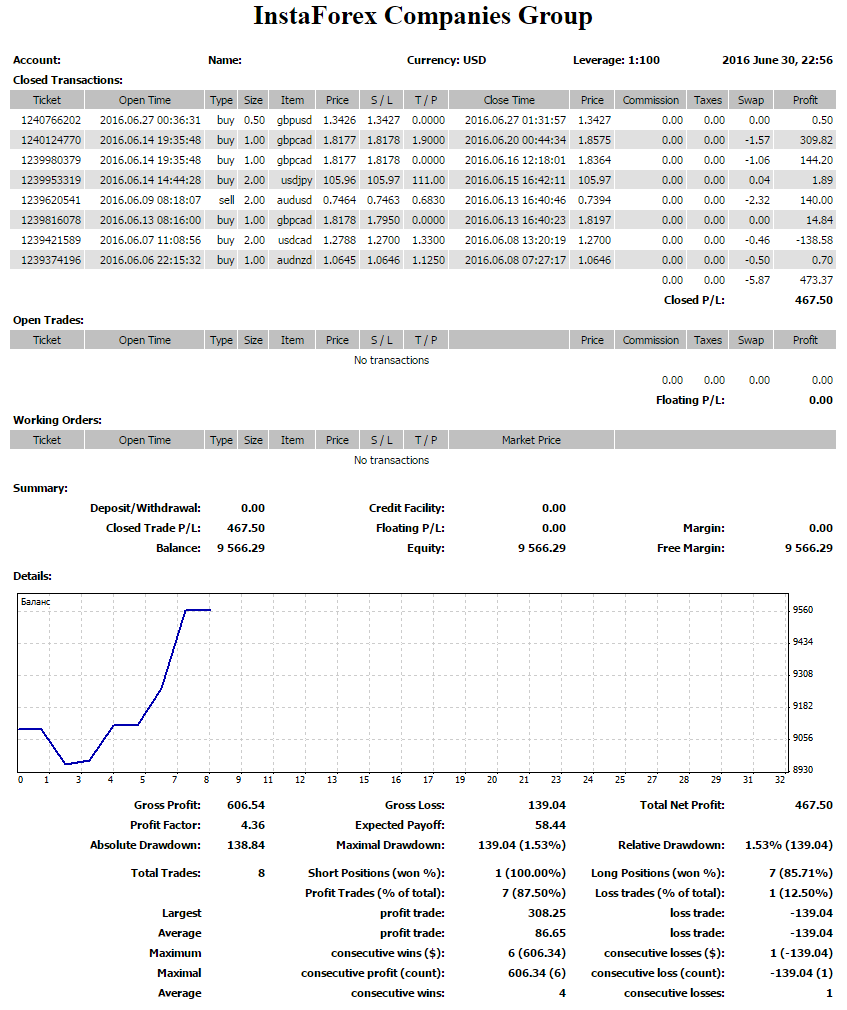 Whatever it was, I'm quite satisfied with the result:
The fixed profit is

$467

;
The profit factor is

4.36

;
The maximum drawdown is

1.53%

;
The number of profitable deals is

87.5%

.
And how are you doing, my friends? Have managed to withstand the June turmoil without any losses?