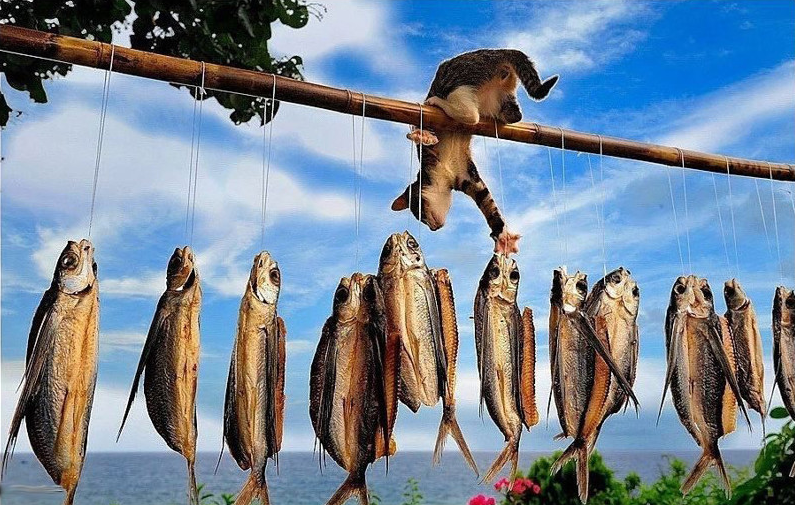 Greetings to all visitors of my blog! Despite the playful mood which is common for April 1st, I suggest we deal with serious things and calculate how much I earned in March 2017. Thanks to risk diversification, a systematic approach, and strict observance of capital management methods, my profits swelled to $1,348 last month. As you see, the use of different trading strategies and systems as well as distribution of assets between three trading accounts again proved their efficiency. Thus, another month finished in the green. 
No doubt there were some ups and downs in my trading, though it could seem very smooth. Let's discuss my trading results speaking about each of my accounts separately.
Account No 1
March was packed with first-tier economic events and political decisions.
The US Fed announced a new rate hike in mid-March which triggered a totally unexpected response from the market. Instead of strengthening, the US dollar went downward against the basket of major currencies. Opting to fundamental analysis, I locked in minor profits on the popular pairs such as EUR/USD and GBP/USD. Then, I was seeking out market entry points to buy the US dollar. However, my expectations failed as investors hardly paid attention to the increase of the federal rate but were more focused on comments from Fed officials on the timing of further rate hikes. The account generated a drawdown which I managed to overcome by means of technical analysis this week. A bullish Wolfe wave was formed completely on a daily time frame on March 27, 2017. Bearing in mind this bullish wave, I managed to offset my losses in full and finish the month with a petty profit of $2. 

Account No 2
The account used for trading commodities reveals a near perfect picture. I could have avoided even a 3% loss from selling gas in early March unless I would have left the deal open for a weekend. The market opened on Monday with a notable upper gap and I had to fix a loss which was twice bigger than a regular one. That's why I always try to close deals on Friday, I wrote about it a few times in comments to my articles. The losing streak was over in a flash. I was rewarded for my patience as the market allowed me to earn from a half of my trade volume. I carried out a gorgeous trade and made a profit from a 650-pips decline in the oil price. The following flat trading in a $2 range enabled me not only to secure but enlarge the trading result. So I locked in the overall profit of $697 from all my trades.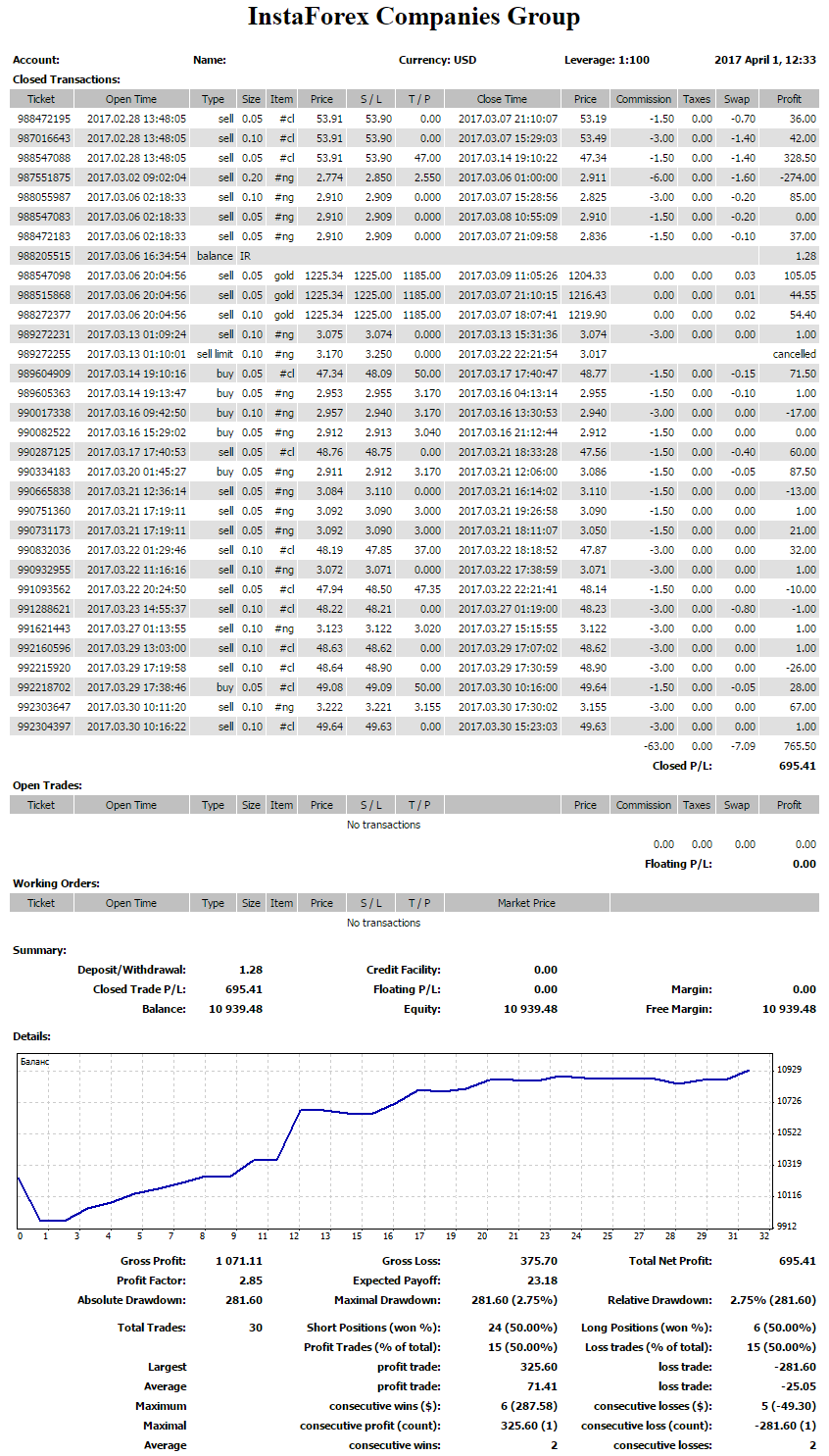 Account No 3
Last month, I was pleased with plenty of good setups on time frames with intervals from 4 hours and more. In early March, we saw EUR/JPY and USD/ZAR rising according to the Wedge patterns. In late March, we saw the long awaited spike of the USD/ZAR pair. Besides, traders could take advantage of the nice entry point for the bitcoin cryptocurrency. However, I could not gain profits from the trade as I failed to fix a part of a profit at an attractive price. After a floating profit of $200, the price returned to the entry point and broke a breakeven stop order. This is how the market operates, so it does not make sense to grumble and regret missed opportunities. Anyway, the market gave me the opportunity for decent earnings which equaled $649 last month.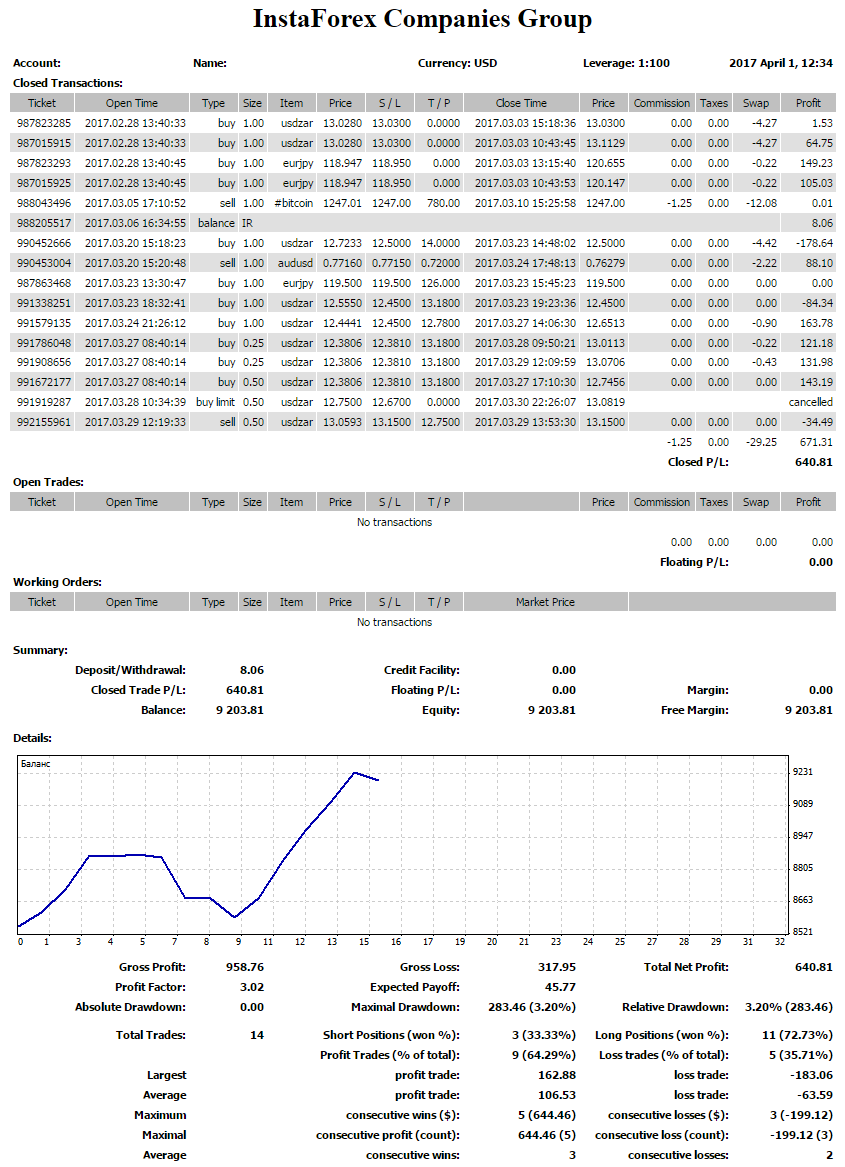 Dear colleagues, I'm looking forward to your comments as usual.
Do you find this article helpful? Share it with your friends!