Dear readers! I'd like to remind you that I am still a happy holder of several InstaForex accounts. Despite the global economic crisis that has hit many financial organizations, the company is still holding various promo campaigns. For example, trading newbies can participate in the "250% Bonus" campaign. To receive the bonus, just click on this link. You can find more information about the broker's advantages and a step-by-step instruction how to get the bonus in my post "The biggest welcome bonus of 250% from InstaForex."
While you're mulling over whether you should try your hand in Forex trading, I'm going to share with you one more trading report, this time for October 2015. As well as in September, I was trading on three accounts. My total profit came up to $794. Let's look at my trading results in more detail. 
Account #1
I made deals on major and cross currency pairs, including GBP/JPY and GBP/CAD. In early October, after a few breakeven trades, I closed several profitable deals, and then market makers stepped in. Due to unpredictable price movements in the EUR/USD, GBP/USD, and GBP/CAD pairs, almost all of my trades were closed when the price hit stops and breakeven points. This resulted in a long drawdown reaching 16%. However, as you know, the market moves in stages, and this time was no exception: a positive stage took over, so the drawdown was offset by the end of the month. The profit on this account amounted to $175. 

Account #2
Crude oil and gold prices have lately been moving in line with technical analysis data. October was no exception. My trading decisions were based on chart patterns, which boosted my deposit by $542. I got the bulk of profit from gold when the price rebounded from the lower boundary of the symmetrical triangle. As for oil, the profit was generated after the price broke the upper boundary of a similar triangle and formed a five-wave structure in the "c" wave.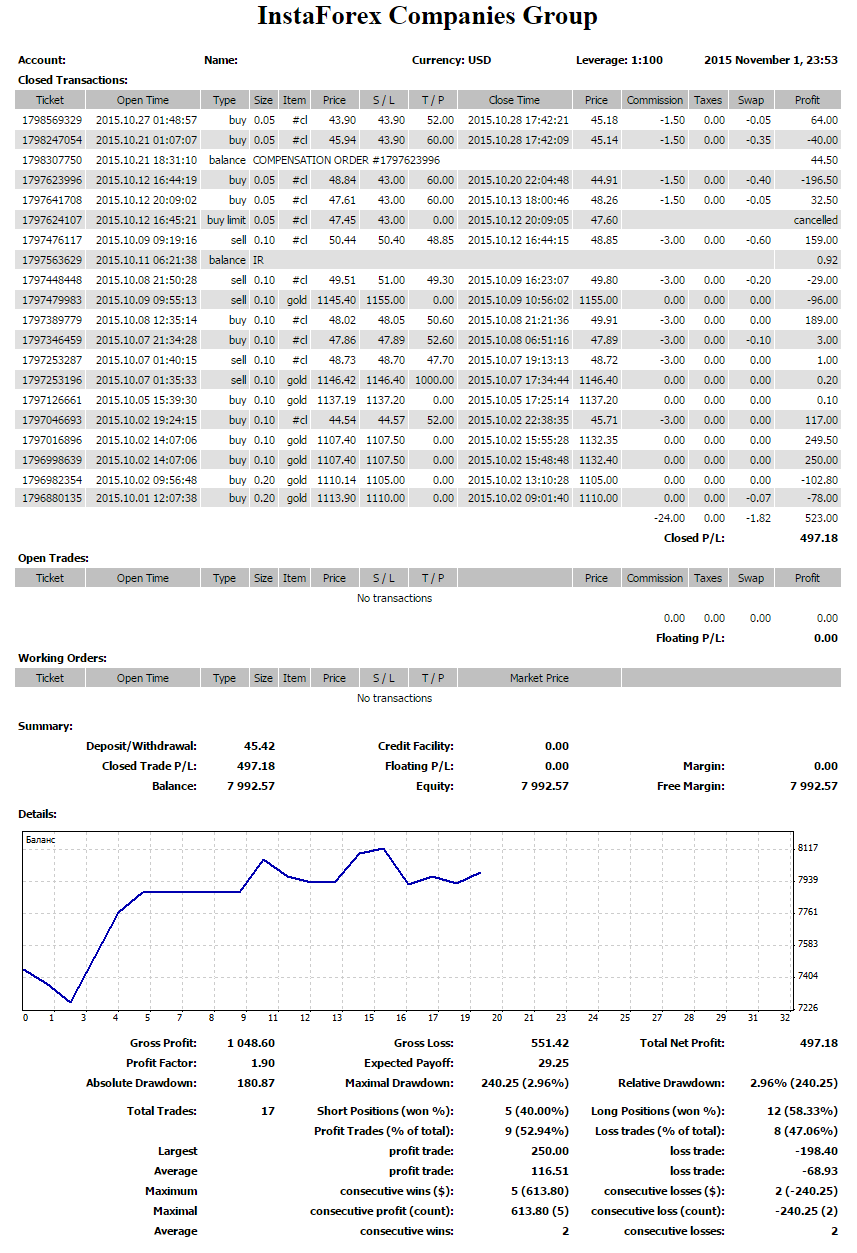 Account #3
Trading on a long-term account has so far failed to bring me much profit. In the future I'm going to either give up long-term trades altogether or change my approach to market entry/exit points. In October 2015, my overall profit from trading on this account amounted to $75.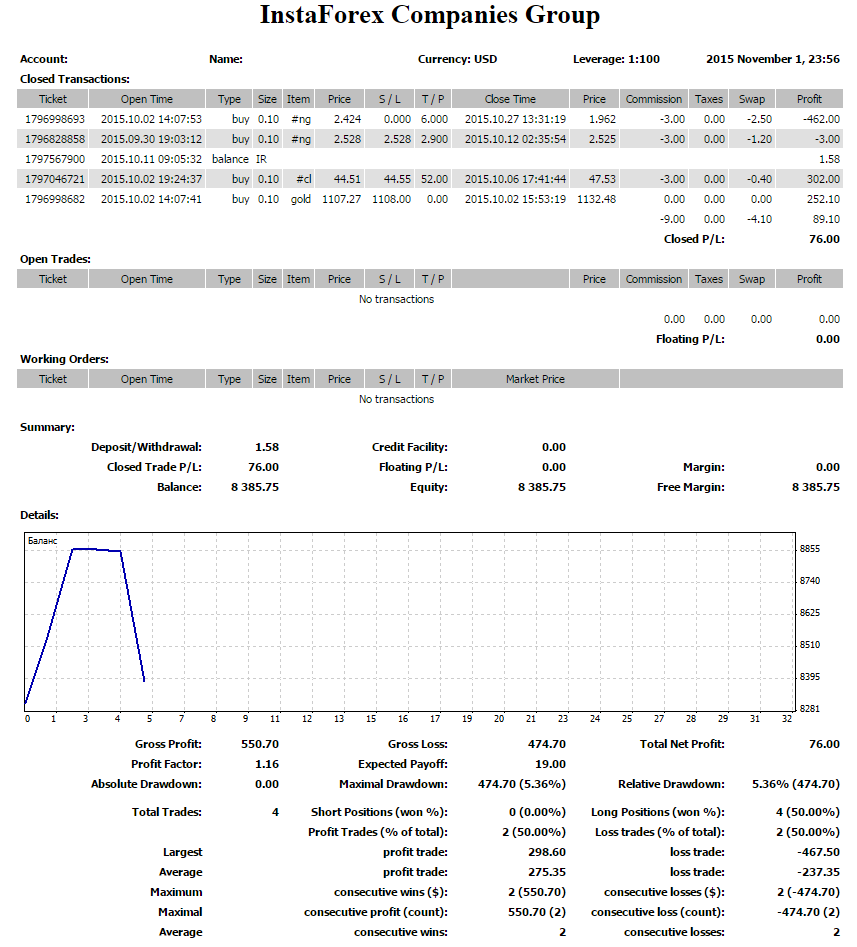 Overall, October's decline in profits from the September figures was predictable. Still, I believe that an $800 gain is not such a bad result after all. Besides, a stress test for one of the deposits was passed successfully. This means that my choice of trading methods and money management techniques turned out to be very wise indeed.