My dear followers! Here's my trading report for September 2015. I'm still trading with InstaForex, which cares about its clients and keeps running various campaigns despite the global crisis. For example, novices should pay attention to such a goodie as 250% Bonus. To get the bonus, go the corresponding web page on the InstaForex website. Loyal clients can enjoy campaigns that enable them to receive monthly interest on free funds and one of Welcome Bonuses of 30%, 55%, or 100%. As for those who do not believe that you can make money on Forex, here's yet another of my monthly reports.
I expected summer sideways movements to be replaced with autumn non-retracement trends so a couple of pyramids would occur on the chart, but this hasn't happened yet. Most pairs are still consolidating in broad ranges. And despite low volatility, I was content with my trading results. The point is that crude and gold dynamics became clear and therefore profitable. The bulk of profits was received by trading these instruments, and the September profit totaled $2,182. This month I was trading on three accounts, just like in August. Let's consider them separately.
Account No 1
Usually I trade majors and crosses on this account. I used trading strategies and systems described in the corresponding section to forecast price movements.
The month start was successful, but after Yellen's speech the market became jumpy affecting the technical aspect of trading. As a result, I ran into a series of losses. The Symmetrical Triangle was formed on the equity curve.
Interestingly, traders' profits can be described through the wave analysis rules as well. In the statement below, you can see all trading operations and general statistics.

Account No 2
On this account, I traded only light crude (#CL) and gold. I opened deals with wide stops and moved them into breakeven whenever possible. That's why half of orders were closed with zero profits in the statement below. Still, I believe that my approach was justified. First, I almost escaped psychological pressure; and second, profits made up $572due to my learn-to-save-and-profits-will-come approach.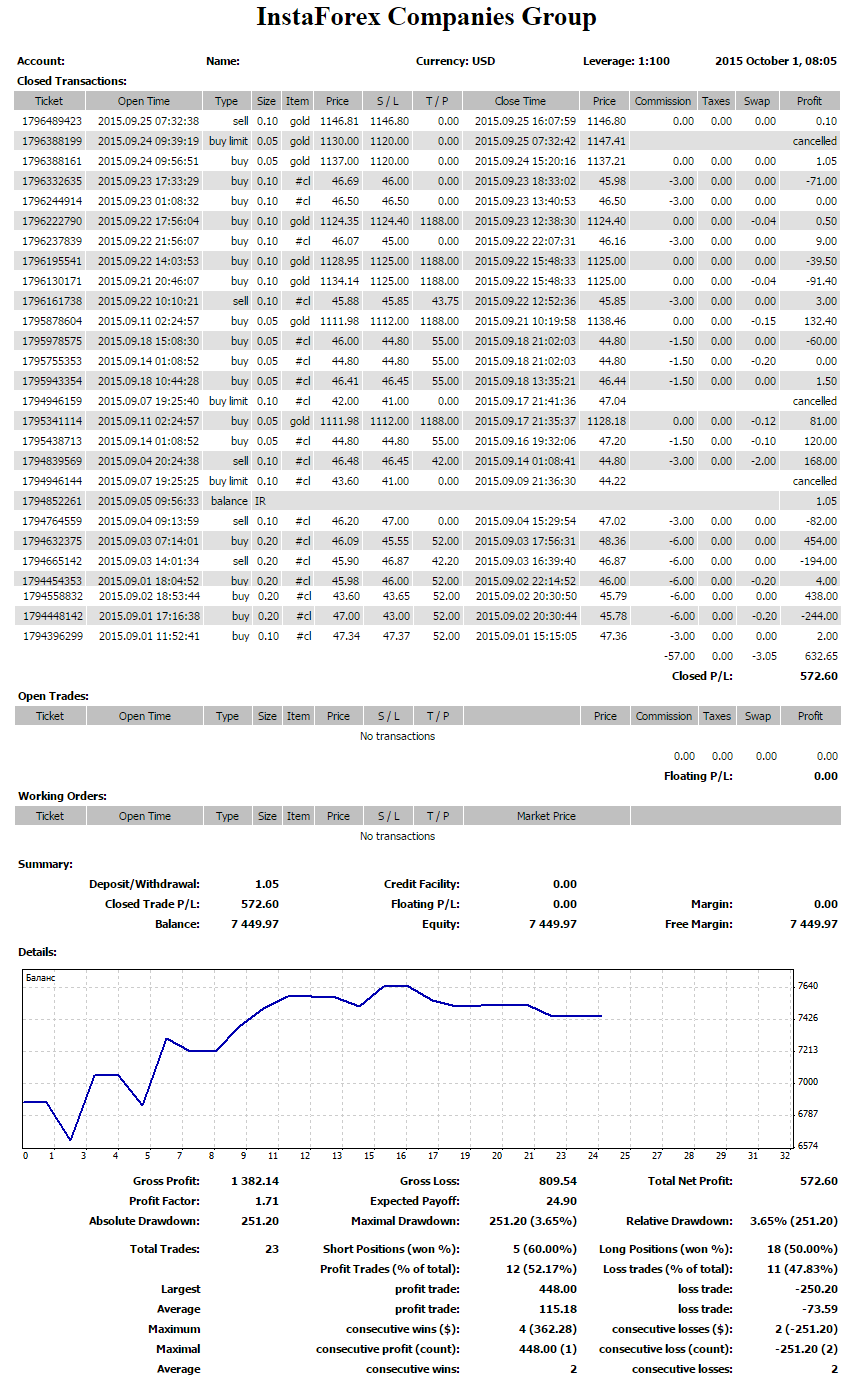 Account No 3
System following and patience helped me succeed beautifully in long-term trading. Just look at statistics:
Profits:

$1,166

;

Profit Factor: 7.17;

Number of winning deals: 76.92%;

Maximum drawdown: 1.39%.
What can I say? Such a handsome statement should be nominated as the best trading result in September 2015! I'm gonna print it out and hang it in a pretty frame.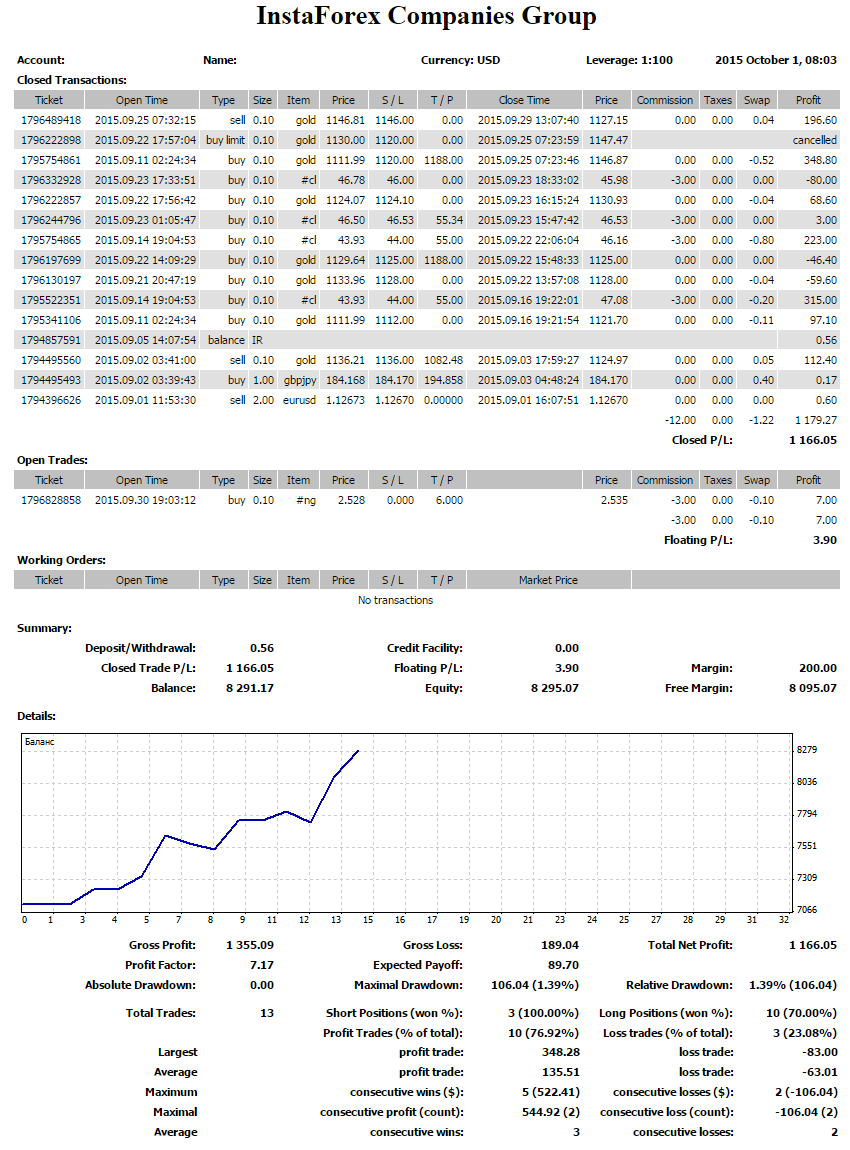 I hope that your profits, dear followers, resemble mine as most of lucrative setups were posted in the section of indicators and signals and in comments to forecasts. I'll be glad to hear about your profits (or losses) in the comments below.