Dear friends! Another trading period has come to an end and I'm going to sum up my results for September 2016. This month witnessed lots of significant events that had a strong impact on the market. However, most trading instruments have still been showing us the same sideways movement we saw after Britain's vote to leave the European Union. The EUR/USD pair stands out most of all, moving in a 200-pip range throughout September. Despite the fact that the market repeated the August dynamics scenario, profits rose fourfold to $1,486 this month.
I traded on three accounts: main, commodity, as well as mid- and long-term.
Account No. 1
This is my 'workhorse' as this account has the key workload; and this month I loaded it to the utmost. Once the account balance exceeded $10,000, I decided to increase a deal volume. To tell you the truth, it wasn't such a great experience. A psychological factor intervened and deposit shrank by 20%. This reminded me of Winston Churchill's saying that Russians "create their own difficulties which they successfully overcame later". The drawdown was offset and I returned to a usual volume. Profits on this account totaled $262.

Account No. 2
This month commodities followed forecasts without a hitch, so I took the opportunity and a positive result was forthcoming. Accurate entries brought me $790in profits with the maximum drawdown of mere 1%. Profits could have been higher, but before the OPEC meeting I decided not to take risks and before its outcome stopped trading crude. My yield curve can be named the gold standard for both beginning and professional traders.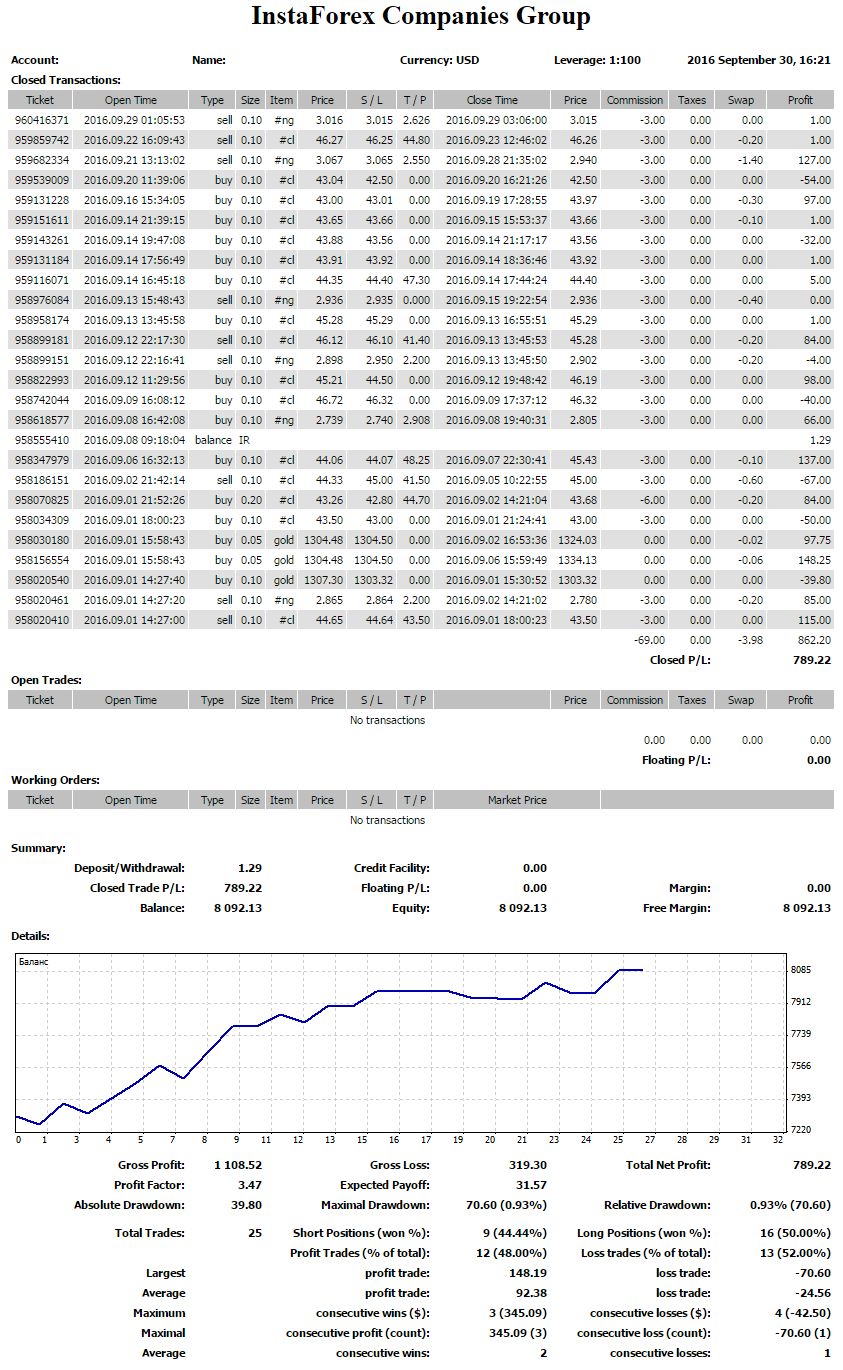 Account No. 3
For mid-term trading I chose two currency pairs known for their non-retracement movements: USD/ZAR and AUD/NZD. In the first half of the month, the USD/ZAR dynamic was clear and I made first 400 pips in quick profits. Because of the wave formation indicating the trend continuation, I tried to resume the long position after the 38% and 50% retracements. Unfortunately, my expectations didn't come true - I had to give the reaped profits away and paid 2 stops to the market. But the third trade from the 62% Fibo rate turned out to be successful and brought me 400 pips. However, it was a mid-term purchase on AUD/NZD that stuck in my memory. The first half of profits has been fixed, and the other half is at breakeven waiting in the wings. I was content with the final result of $434 in profits.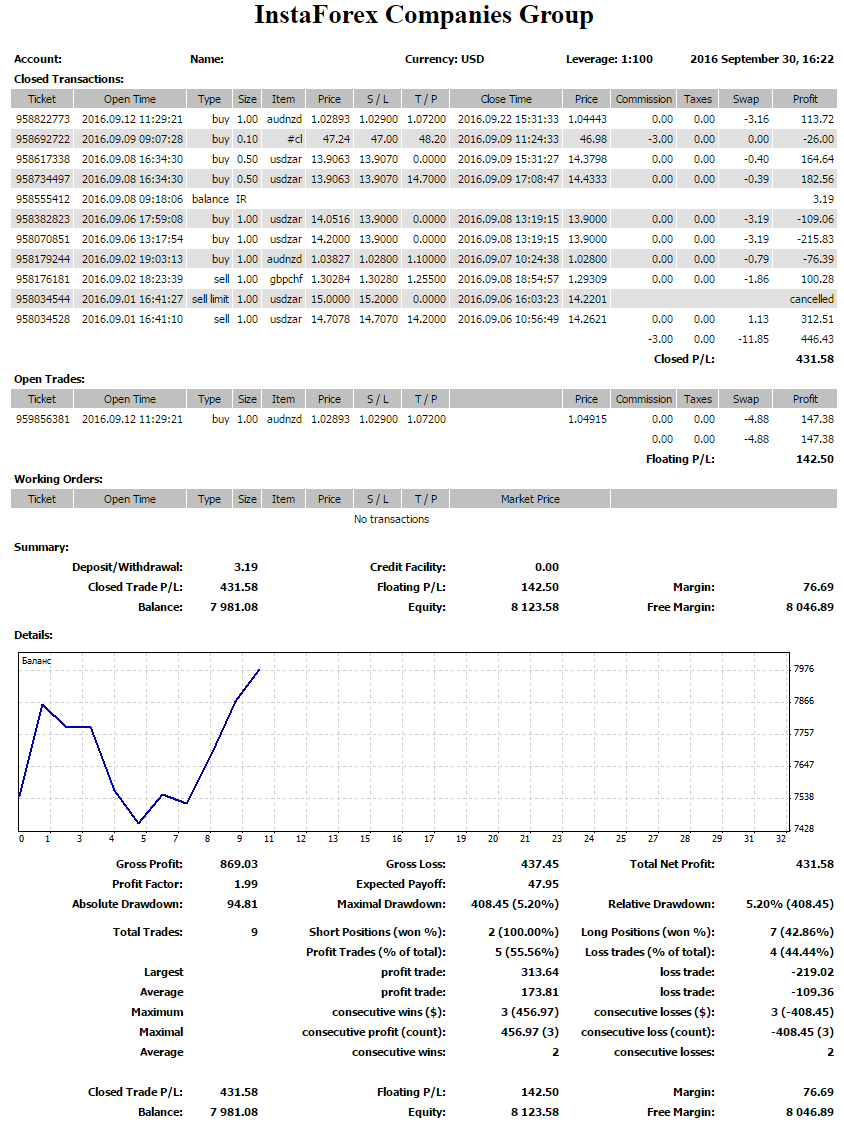 Colleagues, please share your trading successes with me in the comments below.