The EUR/JPY and EUR/NZD pairs have finally started moving in accordance with my expectations which I presented last month. These trading instruments have formed reversal patterns that have been developing successfully over the last few days. If you had enough patience to keep trades on these pairs open, then it's time for you to reap a decent profit. At the same time, there were some unlucky fellows, like me, who managed to lock only small gains or whose trades were closed by stop loss orders. So, let me show you what price levels I'm going to use to enter the market again.
EUR/JPY. Bullish bias and a break through the upper slanting line of the Wedge pattern.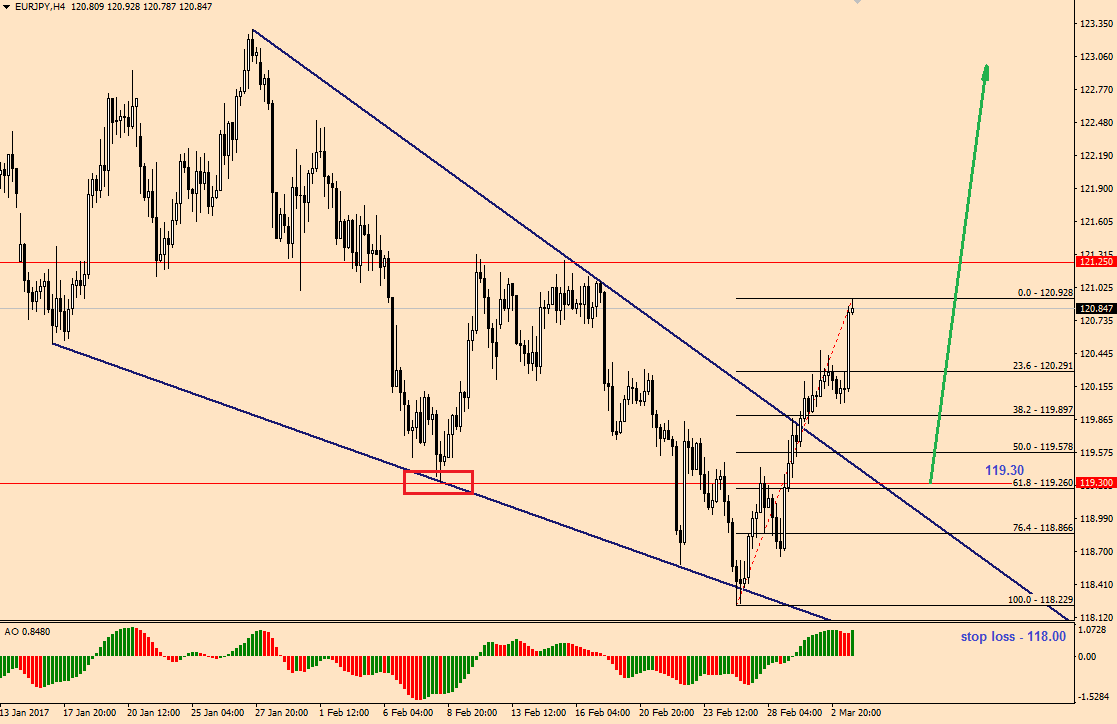 The range of 119.25 – 119.60 looks nice to me to initiate a long trade. It will suit best as it includes:
50.0% and 61.8% Fibonacci retracement levels;

the left shoulder of the forming Inverse Head and Shoulders pattern;

the mirror level on the H1 chart – 119.45.
The ideal scenario according to my time frames is the following:
Bears fail to break through the resistance at 121.25;

Prices start to decline from the current levels to the left shoulder (119.30);

Bulls gather momentum and resume rally;

As a result, we have the completed reversal Head and Shoulders pattern. Within the formation of this pattern, the EUR/JPY pair is likely to add 500 pips.
Here is how this algorithm looks on the chart: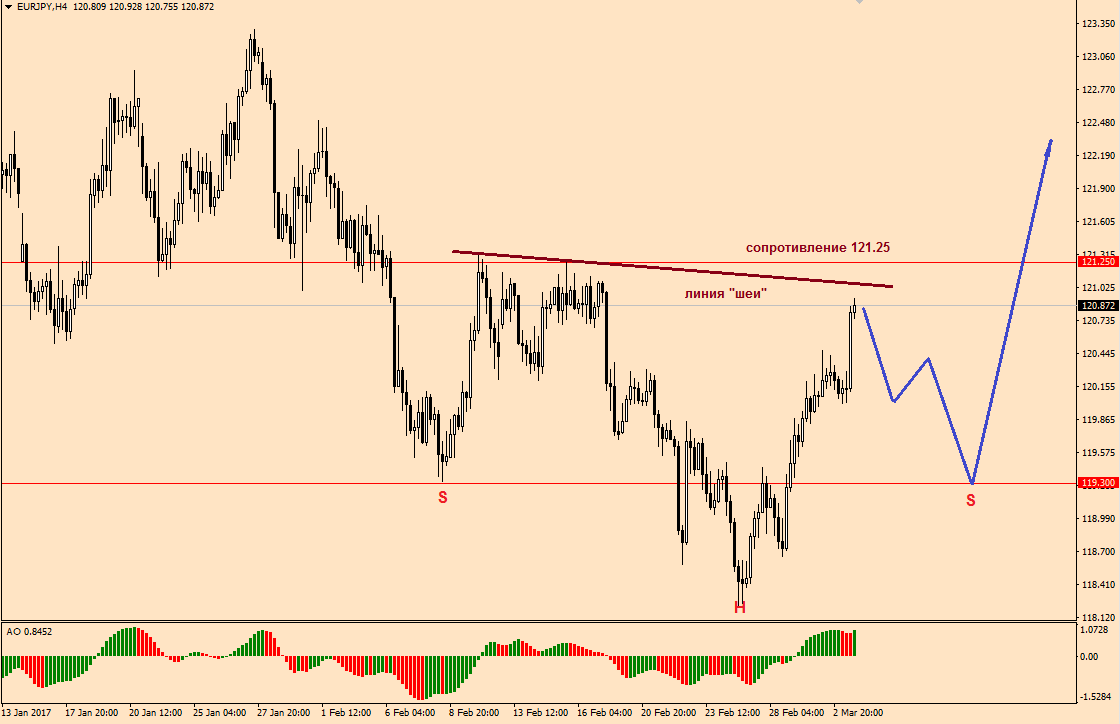 I won't mention any profit levels as for now – they will be published in the comments after the deal is opened.
EUR/NZD. A break through the upper slanting line of the Wedge pattern and of the resistance at 1.4860.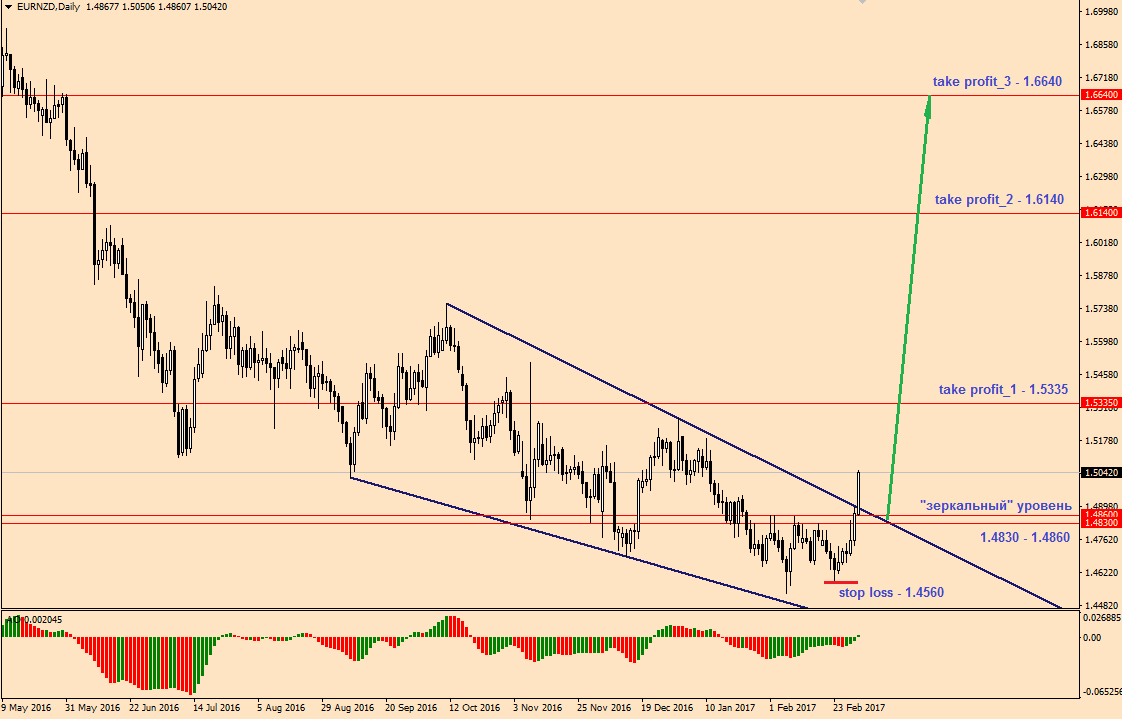 I recommend to buy this pair if the price tests the upper slanting line of the Wedge pattern that is located in the same trading range as the mirror level – 1.4830-1.4860.
Trade settings:
buy: after the price bounces from the range between 1.4830-1.4860;

stop loss: 1.4560 – a few pips below the nearest support level seen on the D1 time frame;

take profit 1: 1.5335 – 61.8% Fibo;

take profit 2: 1.6140 - 123.6% Fibo;

take profit 3: 1.6640 - 161.8% Fibo.
May your profits increase!

Did you like the post? Share it with your friends!