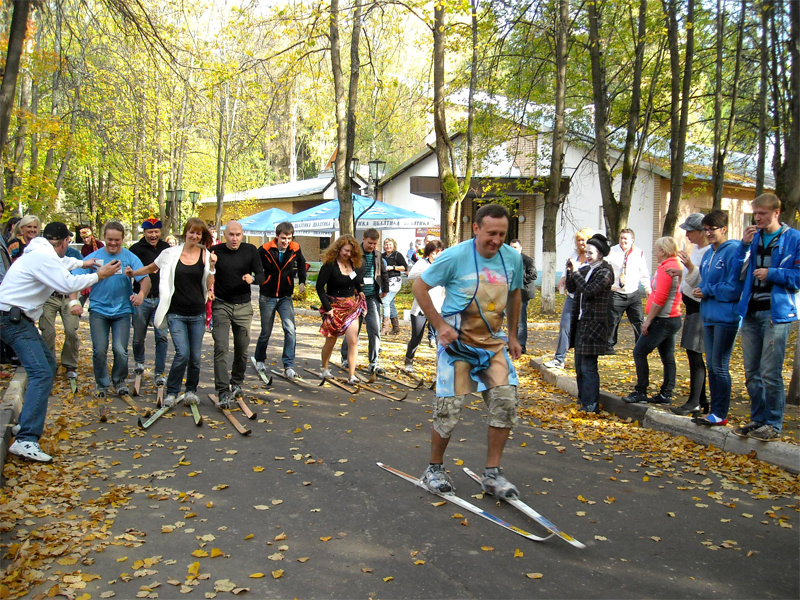 The long-awaited presidential election in the US is just 10 days away and tensions between nominees are mounting. Each side tries to strengthen its positions and shake the opponent, sometimes resorting to dirty political tricks. In particular, the FBI announced Friday that it will expand its investigation into Democratic candidate Hillary Clinton's personal server use. If the FBI does find some criminal wrongdoing, political uncertainty in the US will rise affecting the greenback.
Why do traders fear Donald Trump's victory?
Donald Trump's actions as the president could trigger dramatic changes in the US foreign policy, thus influencing the domesticeconomy and trading relations. And as you know, the market doesn't like wholesale changes, uncertainty, or shocks. That's why traders hedge risks putting in funds in safe-haven assets. The capital outflow from Britain after the referendum outcome announcement is a vivid example.
Technical analysis also indicates the falling USD index, according to the following factors:
The Bearish Wolfe wave is formed on the D1 time frame;

The Engulfing candlestick pattern is formed on the D1 time frame (Friday's bearish candle completely engulfed the bullish candle).
Bearish Wolfe wave.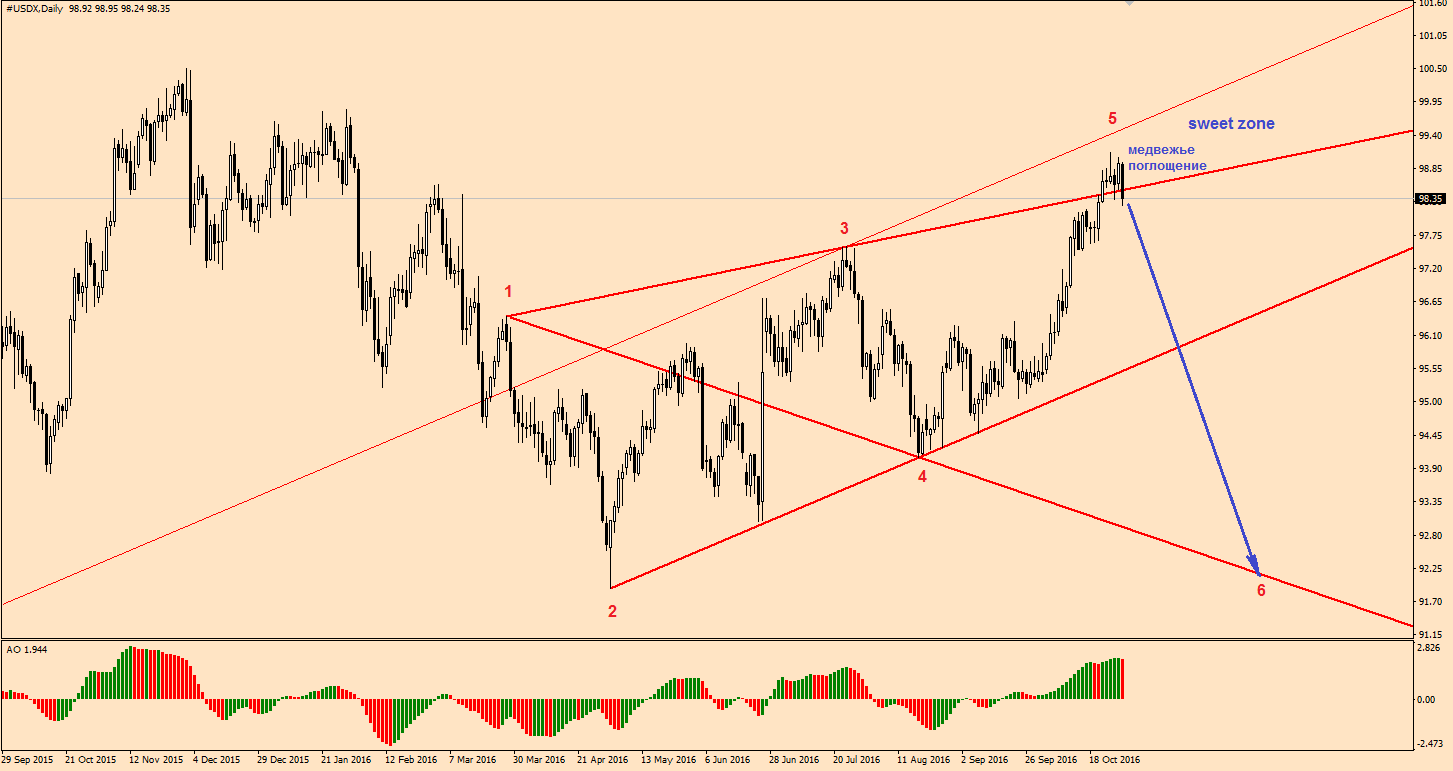 The picture clearly shows the Bearish engulfing and close of the daily candle under the sweet zone. The latter fact is a signal to open short positions within the Wolfe wave.
Deal parameters:
Sell: Sell USD after the market opening Monday;

Stop Loss: 99.40 – above local high;

Take Profit_1: at testing of inclined lines 2-4;

Take Profit_2: at hitting the key line 1-4-6 (at point 6).
If your broker doesn't allow you to trade the USD index, then use this forecast for trading the majors: EUR/USD, GBP/USD, AUD/USD, NZD/USD, USD/CHF, USD/JPY, and USD/CAD.
Have a nice weekend and profitable trading next week!