Dear colleagues, please be aware ofhigher volatility for most trading instruments from Wednesday September 21, 2016. Policy meetings of three central banks are main market movers in the nearest two days. Tomorrow morning, the Bank of Japan is due to post the monetary policy statement. Later, the US Federal Reserve is to announce a rate decision. Analysts assume there is a slim chance (12%) that the US regulator will raise the funds rate. So traders are alert to a speech by the US Fed Chair. Market participants will be looking for clues from Janet Yellen about a timing of rate hikes, which will determine a medium-term trend for the US dollar. 
In the economic calendar, you will find out the exact time of announcements about interest rates and when central banks' governors will deliver speeches.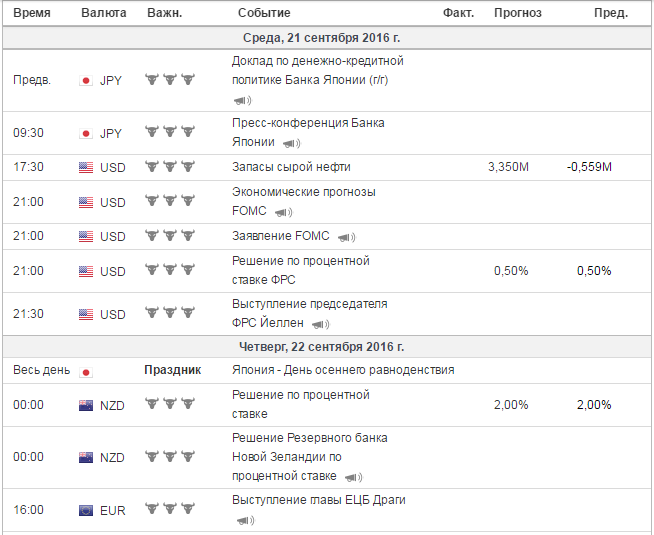 As a large number of crucial events are unfolding these days, I would recommend you either to scale down trading volumes or take the wait-and-see approach.
The dynamic of currency pairs will mostly depend on fundamentals. Nevertheless, I suggest making forecasts by means of technical analysis.
EUR/USD. At the moment, this currency pair is the most complicated trading instrument for technical analysis. Indeed, on the chart we can see several patterns indicating opposite directions.
GBP/USD. The pair is near the lower edge of the triangle. A retracement from the lower edge will push the price up to the 34th pattern, so the price will surge 400 pips.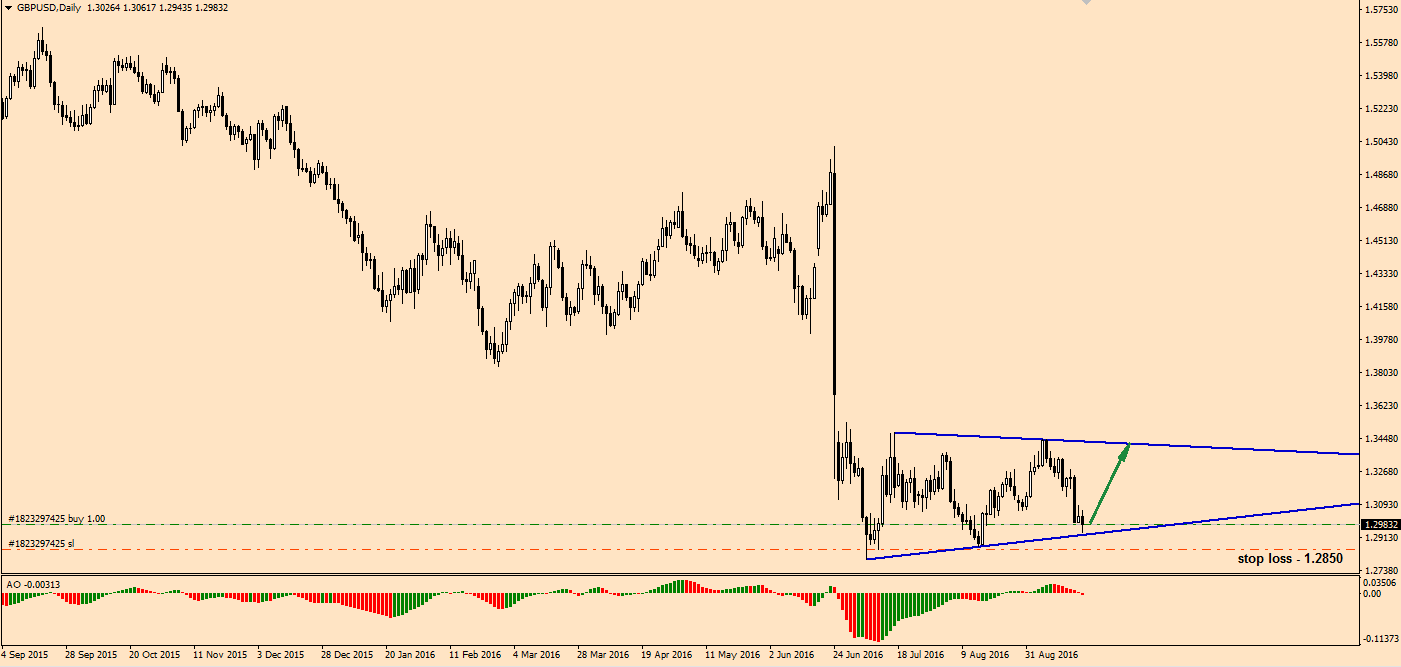 EUR/GBP. After the wedge had been broken on the 4-hour chart, the EUR/GBP pair formed a similar reversal pattern on the 1-hour chart. In case the lower declining line is broken out, I plan to trade the pair at the target levels of 0.8500 / 0.8375 / 0.8300.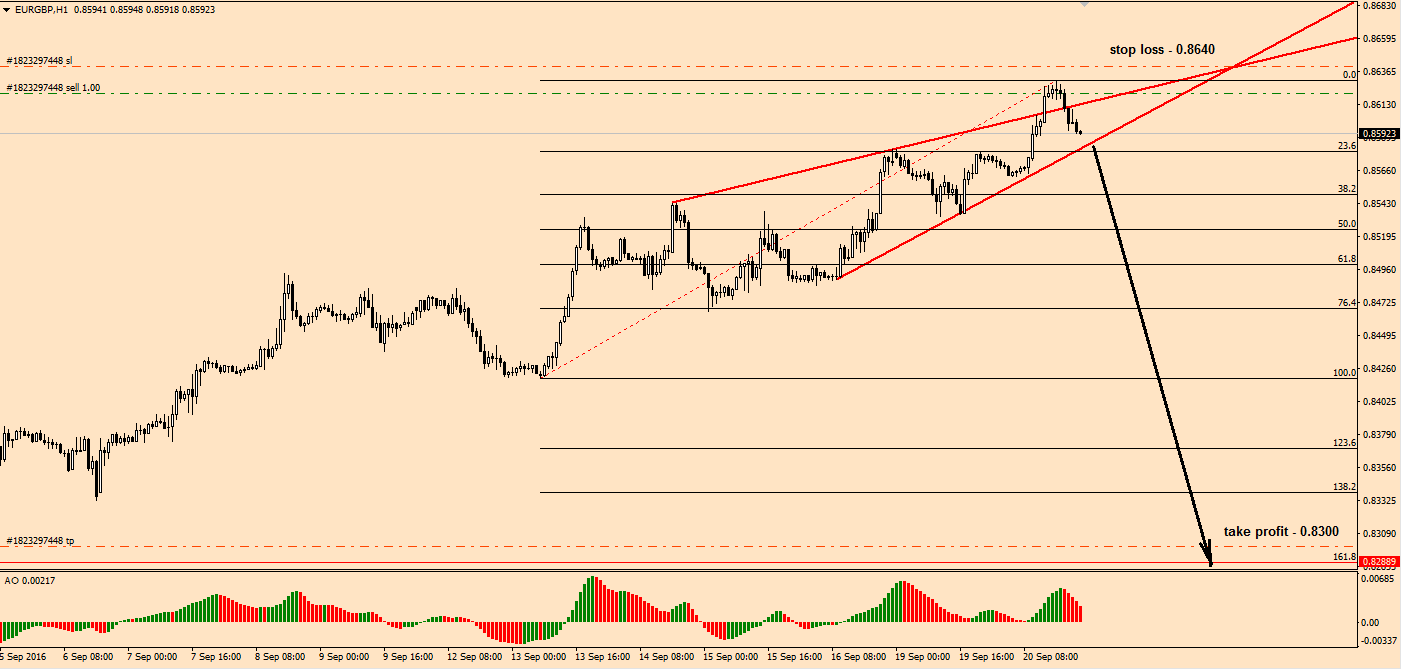 USD/CAD. A few factors signal that the Canadian dollar is set to grow against the US counterpart:
a day candle closes below resistance at 1.3240;

there are reversal candle patterns on H1 and H4 charts;

the Triple Top pattern is being formed on H1 chart;

bearish divergence (H1).    
To sum up, all my strategies indicate that the US dollar is likely to weaken.
I wish everyone good luck, patience, and cheerful mood!