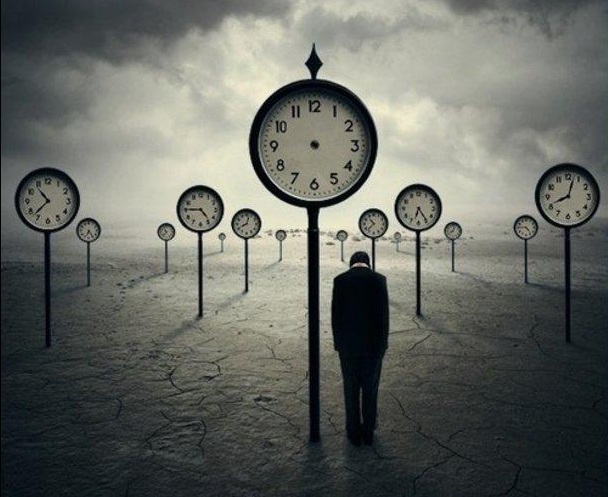 Dear friends, I'm aware of your keen interest in articles about functional features of MetaTrader 4. For sure I'll expand on this topic. Today, we're going to consider a helpful option, expiration of a pending order. This feature is used mainly by day traders. It enables to cancel a pending order automatically if an order is not executed by a date and time, specified in the appropriate Expiration field at the moment of placing this order. We're going to discuss how it is used in practice in the Morning flat breakout trading strategy. Let me remind you that following this trading strategy, we place two breakthrough orders on a daily basis and cancel them at the end of the trading day if they haven't been triggered off. 
First, we should determine the upper and lower boundaries of the channel formed during the Asian session. Then, we should place 
buy stop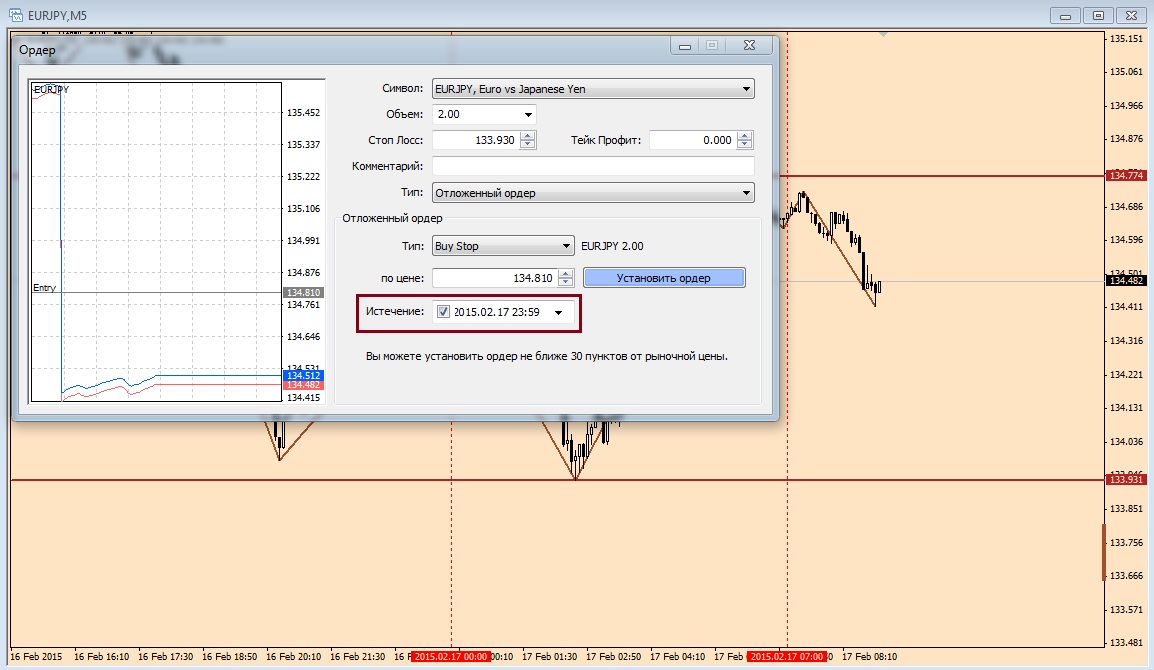 sell stop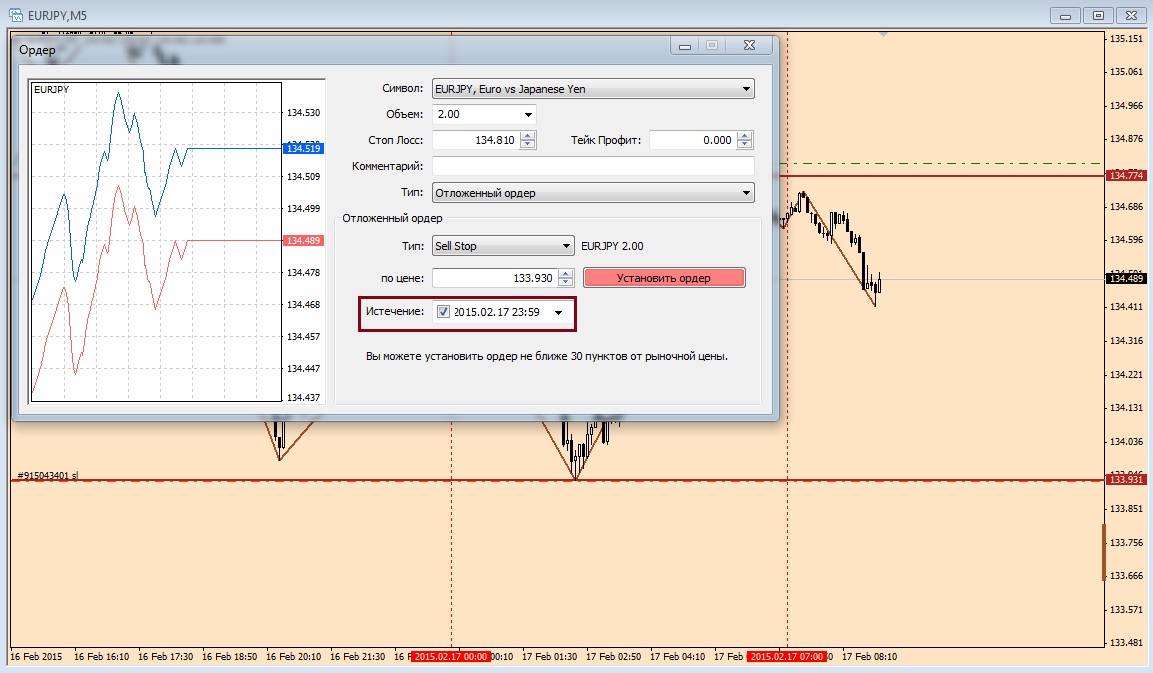 As you see, apart from the main parameters of the order, namely an open price and stop loss, the extra field was also activated as it had been marked with a tick and a date, besides time had been specified. It means that unless the order is executed by 23:59 on February 2, 2015, it will be automatically cancelled. Thanks to this precaution, we don't have to keep an eye on the trading platform and wait until midnight to cancel unfulfilled orders.
Result. Next day, the situation looks as follows:
Buy stop, which was cancelled yesterday, still remains in the market. Next morning, it turned into breakeven as I expect the price to rise;

Sell stop was automatically cancelled at the specified point of time.