Today the USD/CAD pair finally started declining within the Bearish Wolfe wave on daily time frames and the Wedge reversal pattern on the four-hour time frame. On Friday, a sell deal was opened, but due to a slight over-high I had to correct targeted take profit levels. After reading the post, you'll find out how you can blend different time intervals and patterns for more accurate market entry and for lowering the stop loss level.
D1. Bearish Wolfe wave.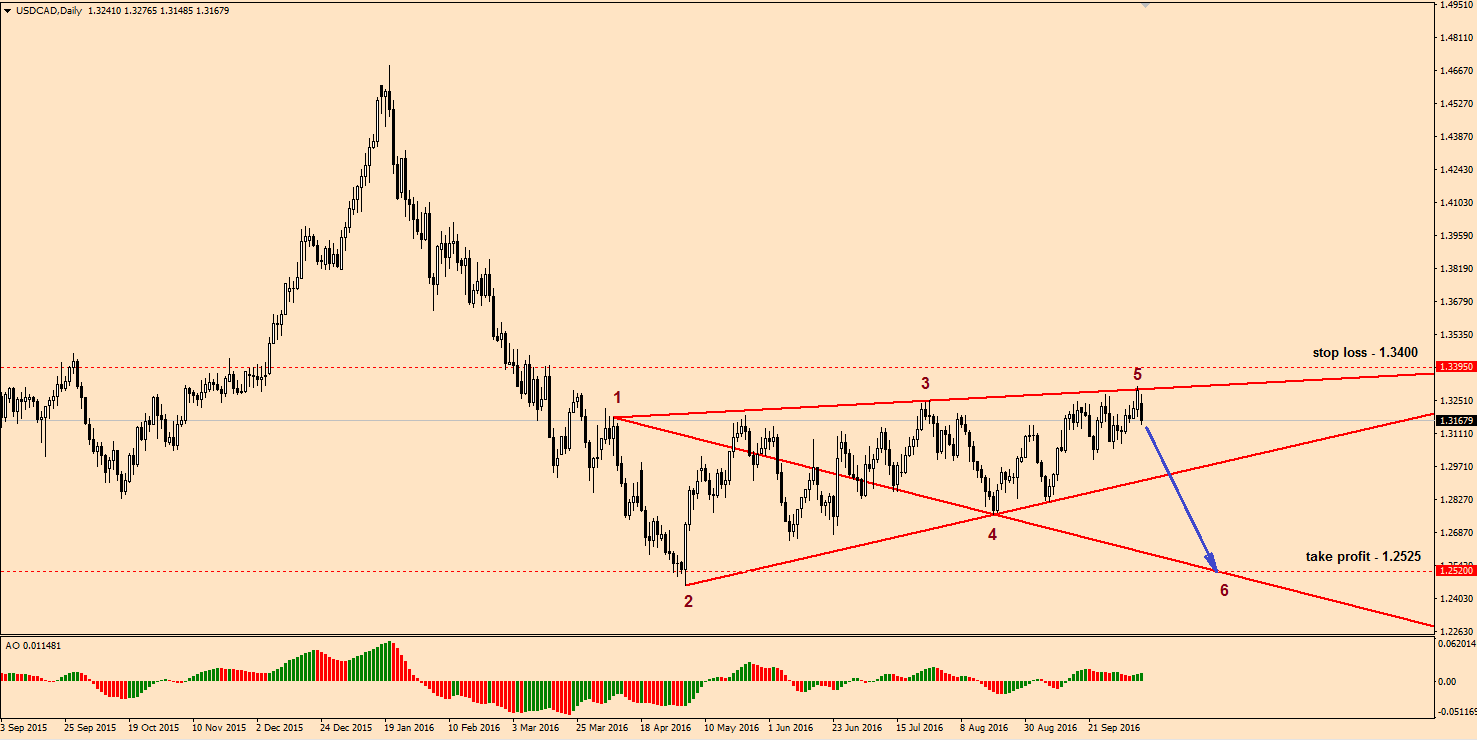 H4. The Wedge pattern.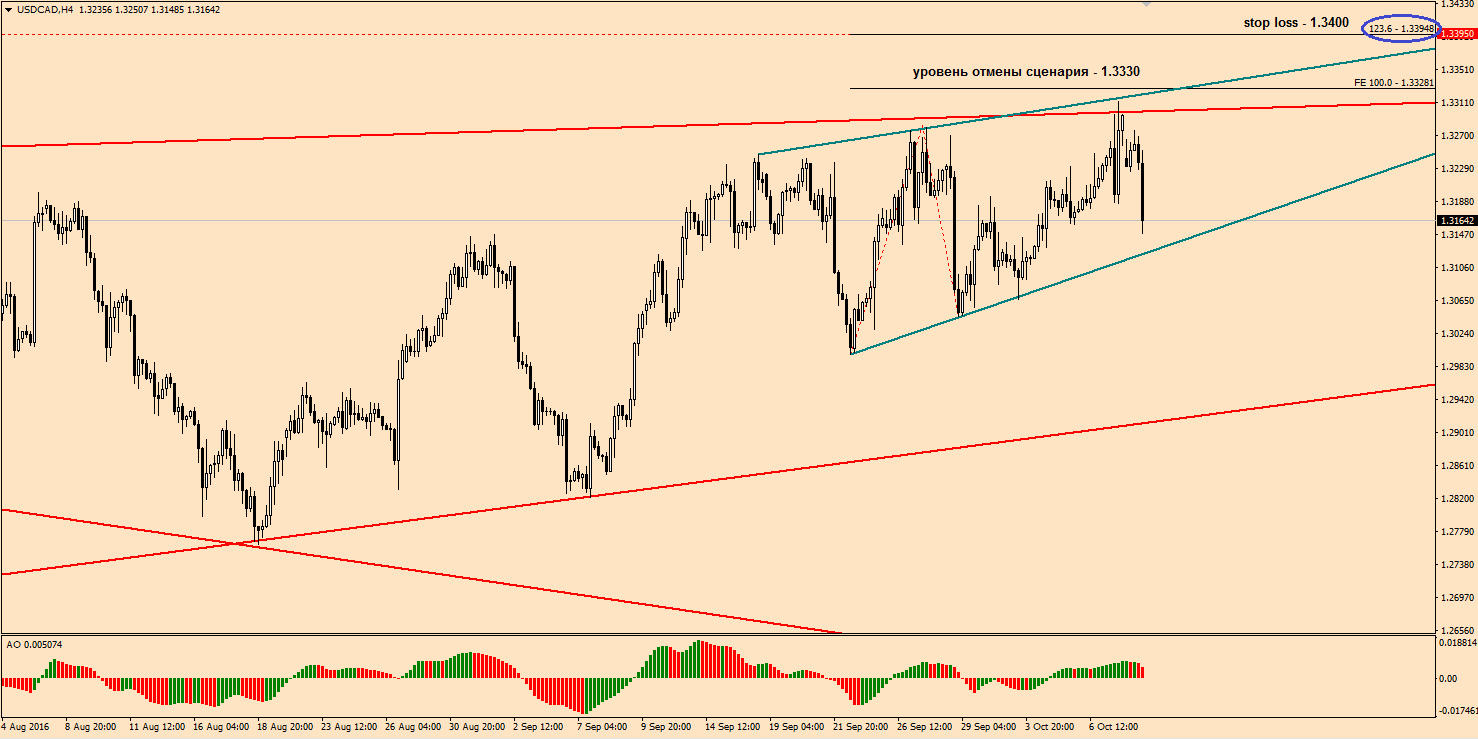 Through the technical analysis tool drawing extended Fibonacci levels, we find the pattern invalidation level and stop levels:

1.3330 – the scenario cancellation level;
1.3400 - stop loss.
Then we apply the Fibonacci grid at the extremes of the Wedge pattern.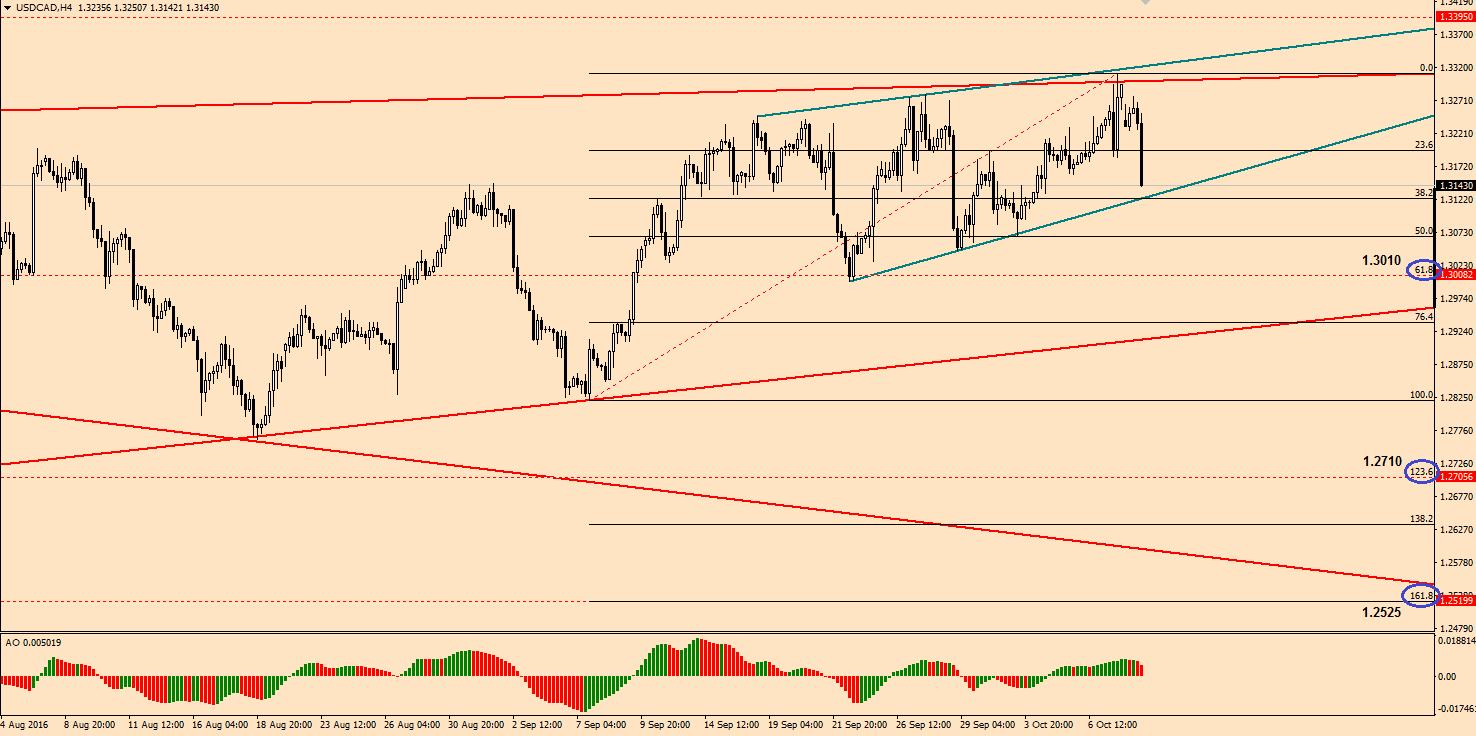 Finally, we determine the key levels for fixing partial and full profits:

take profit_1: 1.3010 - 61.8% Fibo;
take profit_2: 1.2710 - 123.6% Fibo;
take profit_3: 1.2525 - 161.8% Fibo.
Once all calculations are made, we open a deal strictly following the money management rules.
Have a profitable trading.