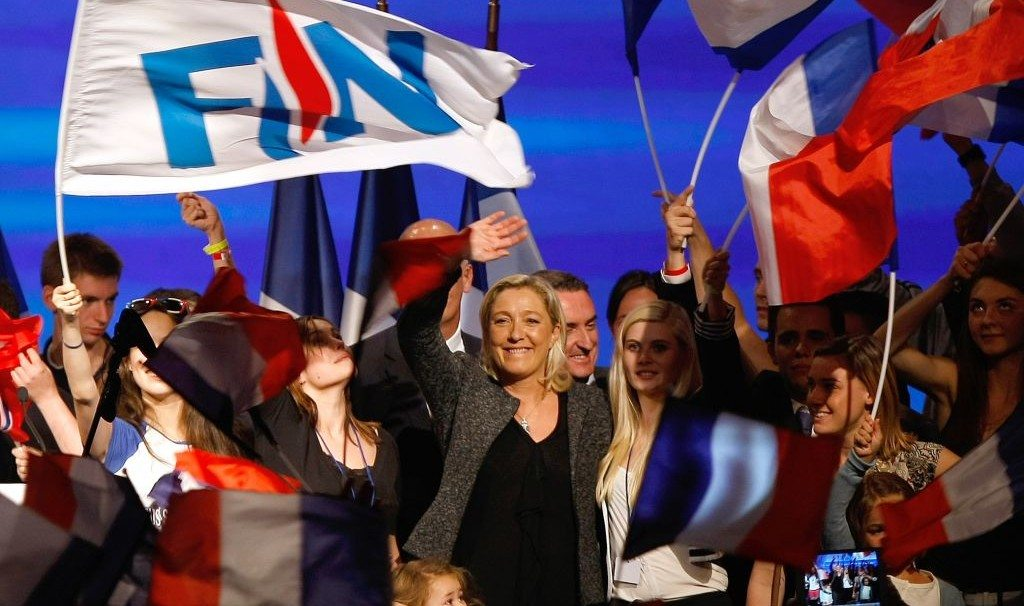 Today the first round of presidential elections fateful for the European Union takes place in France. Eleven candidates took part in the race for the presidency. According to the exit polls, four of them have equal chances to win.
Emmanuel Macron, the head of the social-liberal party "En Marche!", Europhiliac, a convinced Atlanticist.

Marin Le Pen, the head of the ultra-right party "National Front"; she stands for holding in France a referendum on exiting the European Union with the rejection of euro.

François Fillon, a member of the centre-right party "The Republicans"; he stands for reduction of a number of immigrants and tightening the rules of migration registration.

Jean-Luc Melenchon, the leader of the Left Party; he stands for exiting the European Union, but only if there are concessions from the EU.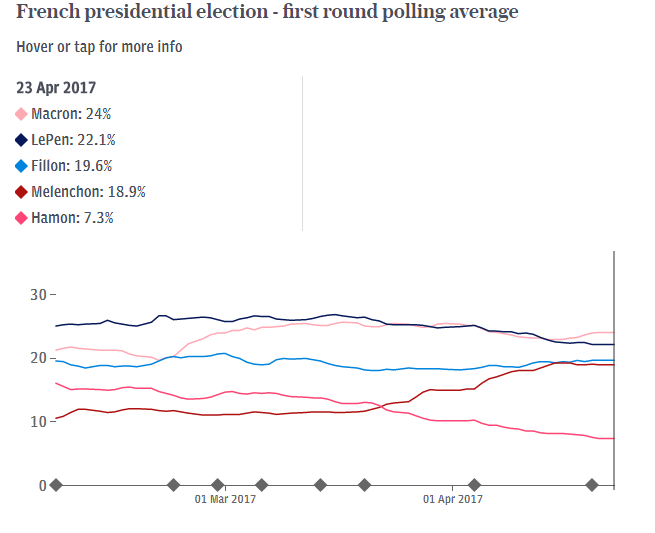 There is no doubt just about one thing: none of the candidates will be able to receive more than 50% of votes, so it means that the second round of presidential elections will take place on May 7, 2017, and only two candidates will participate in it.
The victory of either Macron or Fillon can cause the growth of EUR/USD. In this case, we can expect an upward movement inside the Wedge pattern to 1.0970.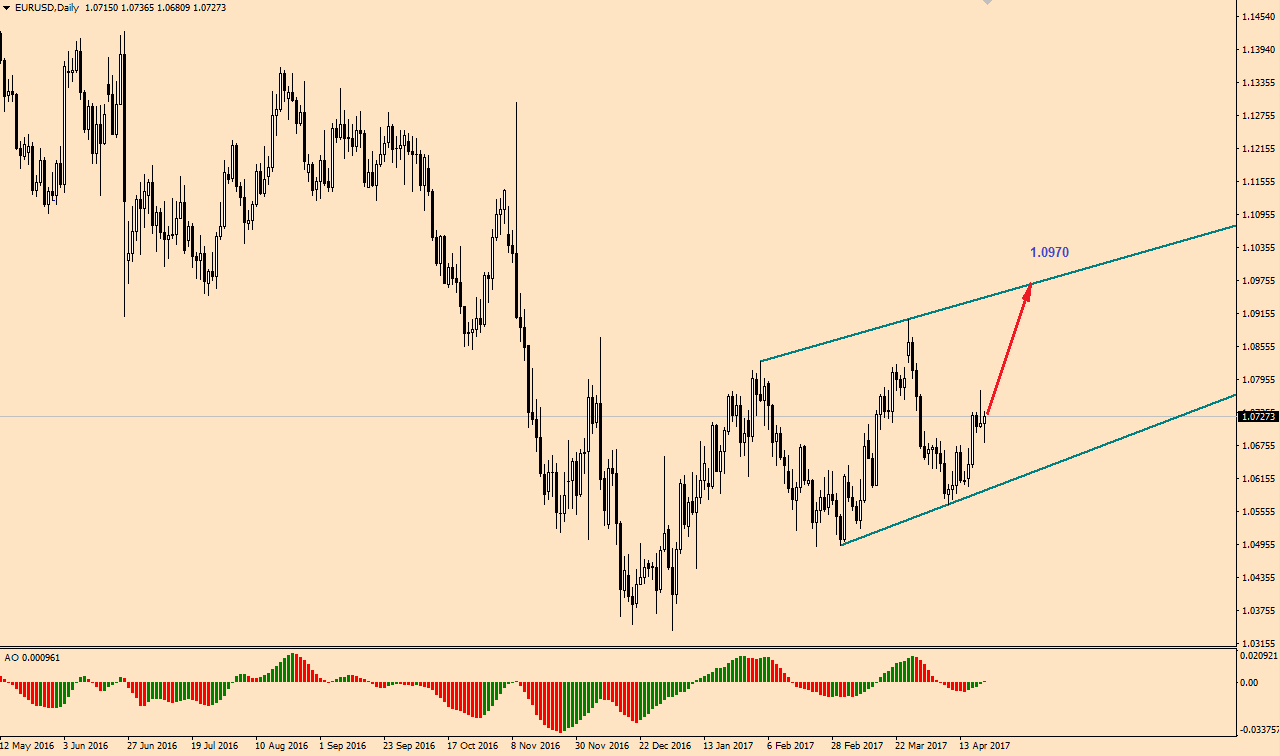 If Le Pen or Melenchon wins, it is likely that bears will benefit from it.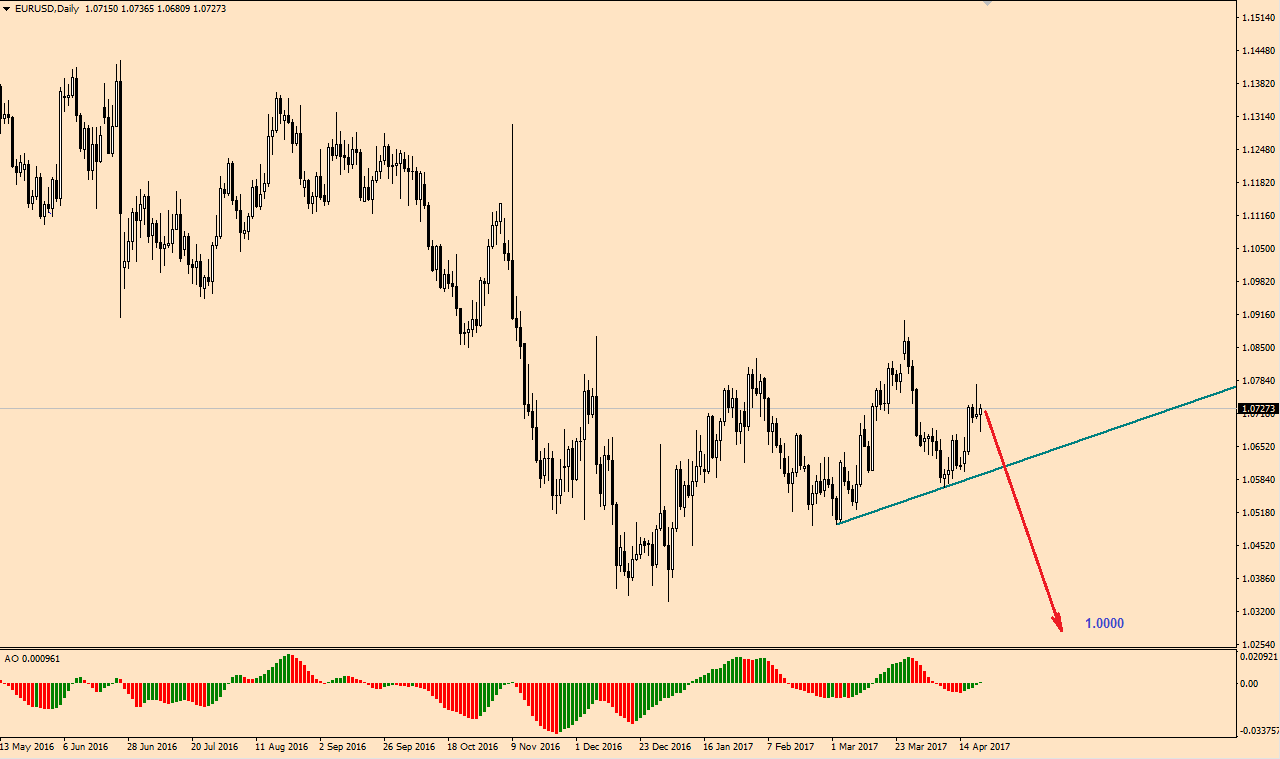 Although such a situation would give an opportunity to make profits on short positions, it is extremely undesirable because the withdrawal of France from the EU will lead to the collapse of the eurozone and chaos in the financial markets.
It is most likely that there will be intrigue until announcing the results and that Macron and Le Pen will win in the first round of elections. In this event, the euro will fluctuate during the next 2 weeks amid the results of exit polls.