Dear readers! I'm glad to remind you that despite the present economic crisis, InstaForex is still offering a superb promo campaign for beginners titled "250% Bonus". To receive the bonus, just click on this link.
The company's most loyal clients can benefit from monthly interest on free margin and a welcome bonus of 30%, 55%, or 100%.
I'd also like to take the opportunity to congratulate all students and their parents on the beginning of the school year. As for us, our education combined with practice never stops. And the best thing here, our trainings are not only free of charge but also profitable. For example, trading activity on three of my accounts generated a total profit of $804 in August 2015. 
Below you find detailed trading statistics for each of the accounts during this period. 
Account #1
In the first half of the month, I was trading with minimum risk using the Spaghetti FX strategy. In mid-August, I requested a small money withdrawal and made a strategic mistake, causing my account to shrink by 20%. You may ask, "Why did it happen and was it possible to avoid it?" Definitely, yes!
First, as they say, never swap horses crossing a stream. In my case, I should have continued trading on this account using the same strategy. By the way, as soon as I gave up this trading system, most setups turned out to be perfectly profitable.
Second, even amid low volatility and thin trade on Monday, never raise risks too high: should something unexpected happen, your losses could be much higher than you can afford.
Due to an unlucky turn of events, with the Chinese stock market collapsing, the data-empty session turned into a Black Monday, and my countertrend trading resulted in serious losses.
But all's well that ends well. I made a series of deals on small time frames, which offset my losses, and managed to end the month with a profit of $728.  

Account #2
Trading on this account wasn't of much interest as almost all deals were made on a single currency instrument. As the pair was correcting after a prolonged decline in large time frames, I entered the market with the lowest possible volume. Unfortunately, the forecast made on 13.08 for NZD/USD didn't come true, and the month was closed with just a small profit of $66.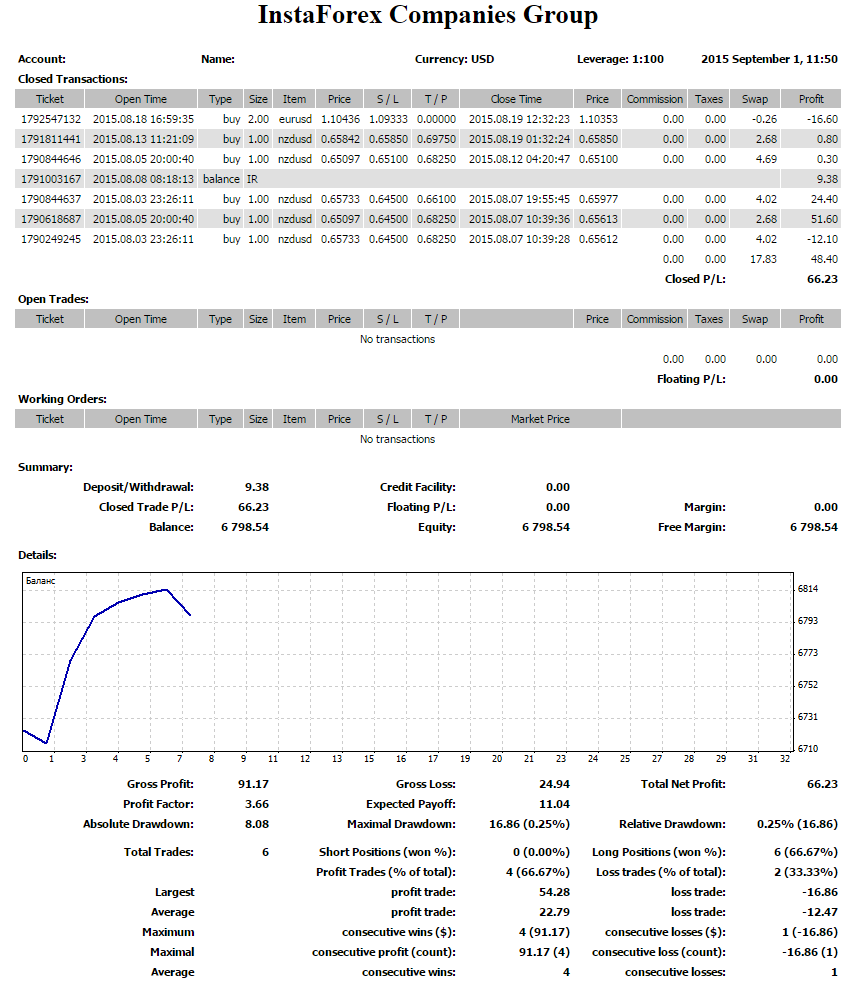 Account #3
I was holding two mid-term long positions on gold opened on this account last month. In mid-August, I decided to go long on crude oil. The profit from gold was eaten away by losses from oil. My market entries on crude were made correctly from a technical point of view. The price eventually reached the target of 49.20, but by that time my orders had already been closed. I think I'll use the marginal profit of $10to pay my Internet bills.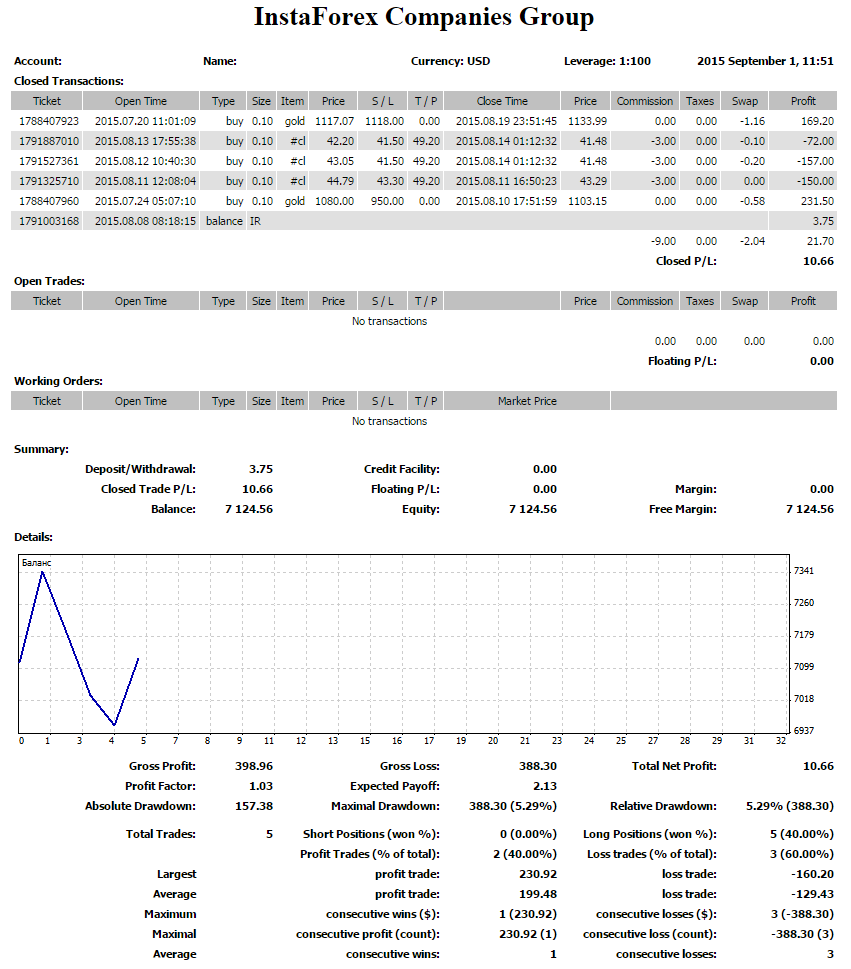 What about you? Did the Black Monday take a toll on your accounts? Please share your achievements in the comments below.